Nokia is back. It is a fact. But so far its return was making it a bit cold for most of fans. Today, however, we have known a conceptual design of an Android smartphone that could make millions of nostalgic users happy. In fact, during MWC 2017 everyone expected the presentation of a top-of-the-range smartphone that could compete with the new Samsung Galaxy S8 and LG G6, but unfortunately there was no trace of it.
In these early stages, the Finnish company has chosen to focus on a range of different prices: the Nokia 3, Nokia 5 and Nokia 6. Three smartphones that can achieve very good results from the point of view of sales. Very interesting devices ranging from the low to mid range and that could give great satisfaction to the company, although with a lower than expected products. While this is still true, the truth is that Nokia could be working on a high-end cell phone, the Nokia 9.
Nokia 9 | Specifications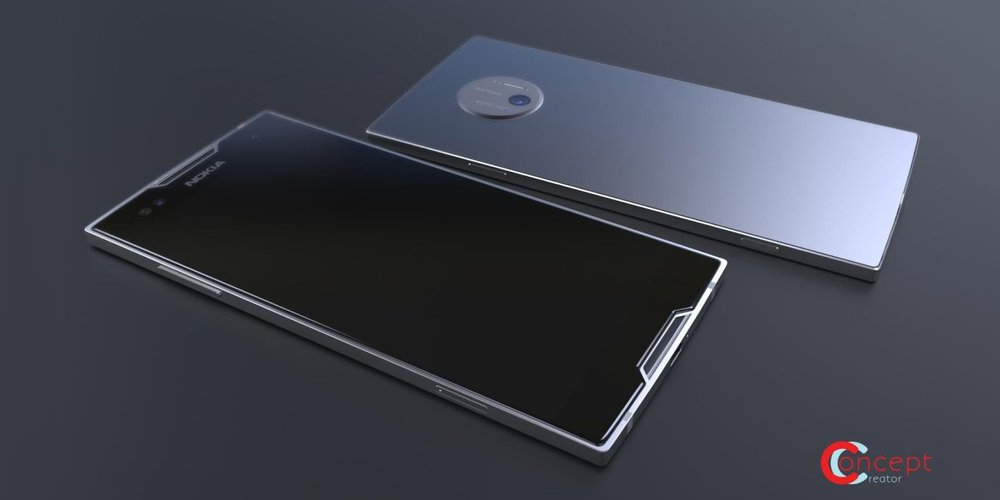 The Finnish company has taken a bit of time to make a smartphone that was truly up to expectations. The data that is handled now speak of a very advanced processor, the Qualcomm Snapdragon 835. A difficult option, but not so much for the price that will cost them. LG, for example, has been forced to choose the Snapdragon 821, in order to launch its top-of-the-range in mid-March and not later (since Samsung has the exclusivity). This would explain why Nokia decided to delay the presentation of the Nokia 9 beyond the Mobile World Congress. But thanks to some rumors we can already guess what are the high-end technical specifications provided for this device.
This is: a SoC Snapdragon 835 supported by 6 GB of RAM and at least 64 GB of internal memory expandable up to 256 GB with a microSD card. A 5.5-inch display with a resolution of 2,560 x 1,440 pixels. And yet, the real point of interest when it comes to talking about this device should be the rear camera. We still do not know the type of sensor, but it promises to be revolutionary. It will be based on Android 7.1 Nougat and will have a battery of 3,650 mAh.
Price and release date
It is still early to talk about price, but considering the section dedicated to hardware, it is difficult to predict a price less than 600-700 €. As for the launch date, we will have to wait until at least the end of 2017. However, in the coming months we will know more about it.