We are in the era of technology dominated by smartphones, much more than simple cell phones. By 2017 they are something essential for everyone, and many are looking for the best device at the best price. Thanks to Android smartphones and Apple iPhone, now you can do the unthinkable years ago. And we're not just talking about the best high-end smartphones at an exorbitant price, but also cheap smartphones. They allow us to surf the Internet with WiFi and 4G LTE, and use them as a real PC. It is no coincidence that the market for desktop and laptop computers with Windows 10 is falling and being surpassed by cell phones (as shown by search engines and data offered by Google). You can download and install applications, watch movies with 5-inch super screens, and also take photos and HD videos, play video games and more.
Whoever says that you need a top-of-the-range smartphone for all these operations is wrong, because even with the best cheap smartphone you can do it. The high-end devices has better performance and better components, but some low cost smartphones have all these functionalities or almost all. Not to mention cheap Chinese Android smartphones, often at prices well below the competition. We are not only talking about the price ranges of $ 400 and $ 500, but also of the smartphones that are offered at low prices like the best smartphones between $ 300 and $ 400 or between $ 200 and $ 300 (some even sold for less than $ 200 online). Many of today's cheap Android smartphones are equivalent to the best top range of a few years ago, and by that time they were already potent and able to perform any task satisfactorily.
We do not recommend choosing a cell phone at random by believing it to be a cheap smartphone, it has the best camera or other detail just by seeing the brand Samsung, Sony, Huawei and other famous brands. Battery life and battery capacity, high definition screen, Full HD, or Quad HD, whether it is dual SIM, whether it has the best camera, offers the best performance, design and so on. They are a lot of specifications to keep in mind, and we should compare as much as the price. Among the new smartphones now makes a lot of sense to buy a mid-range. To help determine which smartphone to buy and which is the best low cost cell phone below a certain threshold, we have made a selection that includes all the new features and deals of devices on sale in the market at low prices.
Top 5 best cheap smartphones to buy today. 5. Lenovo Moto G4 and G4 Plus
The value for money of these two Android smartphones surpasses that of the previous generation, which were already a bargain since launch, because both now and then, the Moto G4 and Moto G3 have very similar technical specifications and are aesthetically identical except by the absence of the fingerprint reader. Many may consider that they look like most of the best smartphones below $ 200. True, although the only difference is the main advantage of these two models: the photographic section. In the first, the main camera is 13 megapixels, while the second is 16 megapixels and includes a dual LED flash, PDAF and even a laser auto-focus sensor. The sensor of the Moto G4 Plus camera, although we are talking about a mid-range, is comparable to the top-of-the-range cameras, with sharp images and a high level of detail in a very fast and precise way.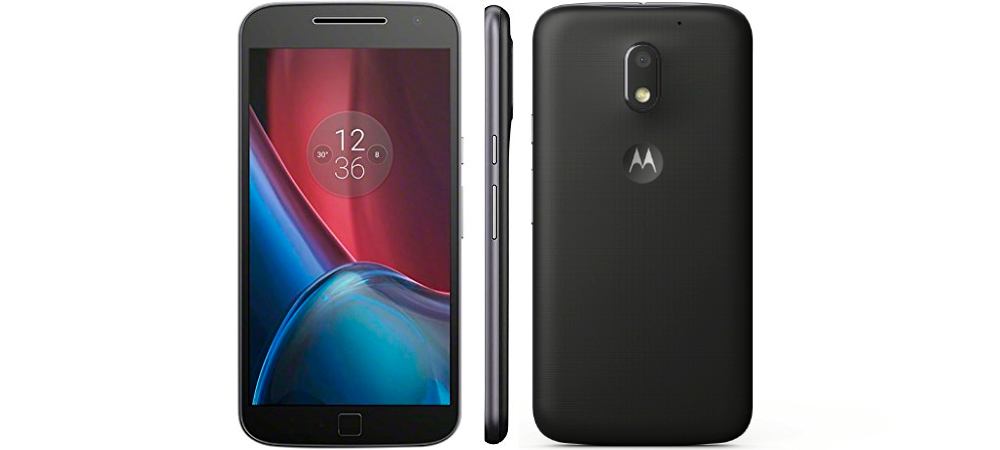 Construction quality in a water-resistant design, with 5.5-inch screen that displays images with Full HD resolution of 1080 x 1920 pixels. This ensures a good definition for the price, plus good color fidelity and high brightness. As for hardware, we can find a Qualcomm Snapdragon 617 octa-core processor in both devices, with a frequency of 1.5 GHz and supported by 2 GB of RAM and 16 GB of storage expandable by micro SD up to 128 GB. Although the RAM is not much, the great optimization that Lenovo and Motorola have been able to do with Android operating system makes this device is one of the best cell phones in fluidity. Limits are found only when you want to open many applications at the same time or when you play with more advanced video games. The update to Android 7.0 Nougat has already been announced, while most of the best smartphones on the market have not yet received the update and it is unknown when it will arrive.
Moto G4 on Amazon.
Moto G4 Plus on Amazon.
Top 5 best cheap smartphones to buy today. 4. Samsung Galaxy A3 and A5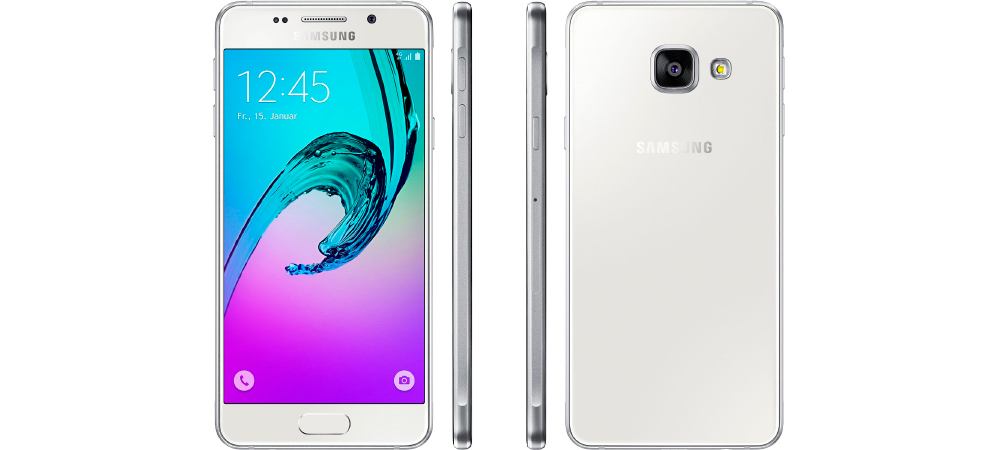 We recommend the Samsung Galaxy A3 and A5 in both 2016 and 2017 versions presented at CES in Las Vegas. They are part of one of the best economic series of the Korean giant number one in the mobile market, and its affordability makes it possible to buy high quality handsets without resorting to S-series smartphones. These two devices have two main advantages compared to the rest of the mid-range with a good value for money: the first is the design (very compact and practical). The series is famous for offering a top quality design at the top of the range, so we can call this device the best smartphone for aesthetics between $ 200 and $ 300. In the 2017 version we also have IP68 certification for water and dust resistance. Waterproof smartphones that can be submerged underwater for up to 30 minutes up to 1.5 meters deep.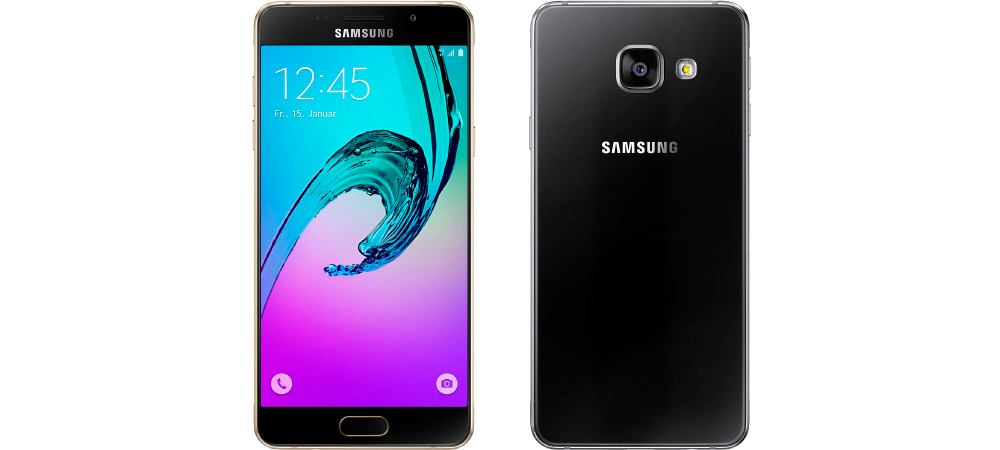 The Samsung Galaxy A3 (2017), as well as the 2016 version, has a display with Super AMOLED technology that displays the images at a resolution of high definition of 720 x 1280 pixels. The screens are characterized by very intense colors and deep blacks, as well as by the high brightness, perfectly adapted to the environmental conditions. In the hardware we find a quad-core processor at 1.5 GHz in the 2016 variant, and an octa-core at 1.6 GHz for the 2017 variant, 1.5 GB and 2 GB RAM, respectively, and 16 GB of memory expandable by micro SD. The second most important advantage is the camera, in both terminals 13 megapixels. As for the mid-range, these are actually the best smartphones for photography, along with some others. Battery of 2,300 and 2,350 mAh, respectively, exceed the day of life in normal use.
Samsung Galaxy A3 (2016) on Amazon.
The Samsung Galaxy A5 (2016 and 2017) differs in the presence of a larger screen (5.2 inches) with a higher resolution (Full HD), which ensures a better viewing experience. It also significantly improves hardware components: the 2016 version has an octa-core processor of 1.6 GHz, the 2017 version an octa-core Exynos 7880 at 1.9 GHz. While in the 2016 version, the RAM/storage configuration is maintained in 2/16 GB (with expandable memory), in 2017 it goes to 3/32 GB. It improves performance and use, because in this case we can have many more apps open at once without slowing down, and higher speed. The improvements can be seen in a visible way also in the camera (13 megapixels in the 2016 variant and up to 16 megapixels in the 2017). Battery of 2,900 mAh and 3,000 mAh, respectively.
Samsung Galaxy A5 (2016) on Amazon.
Top 5 best cheap smartphones to buy today. 3. Huawei P9 Lite, Honor 6X and Honor 8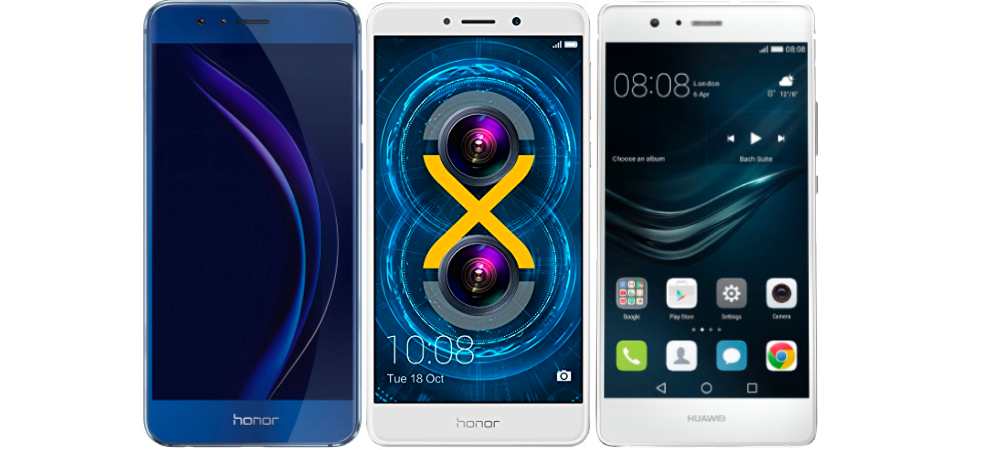 The Huawei P9 Lite has a very elegant design, with a metal frame and a plastic body. It is a very compact and easy to use smartphone. The display is 5.2 inches and features Full HD resolution. It is certainly a good screen, with well balanced colors and good brightness. The hardware section consists of a Kirin 650 octa-core processor at 2 GHz, 3 GB of RAM and 16 GB of expandable internal memory. Very good performance, smooth software experience with EMUI and excellent multi-tasking behavior with multiple applications open. Exceptional also the part dedicated to the camera, 13 megapixels, certainly one of the best smartphones for the camera. As for the battery of 3,000 mAh, it does not have any problem to spend the day, even before an intensive use.
Huawei P9 Lite on Amazon.
In Honor 6X we find a solid metal design without defects. The large display of this device is among the best of the mid-range (5.5 inches Full HD). It also improves the hardware segment thanks to a more powerful Kirin 655 octa-core processor at 2.1 GHz with 32 GB of internal memory, while the RAM is 3 GB. But the biggest advantage is undoubtedly the presence of a dual camera, usually something only seen in the high-end range, which puts it at the height of the P9 Lite and among the best mid-range smartphones for the photographic section. The sensors have resolutions of 12 and 2 megapixels, the second of which is able to detect depth and can apply blur in the background to make more professional photos, other bright and all with excellent sharpness thanks to the PDAF. The battery of 3,340 mAh exceeds Honor 8, achieving a 2-day battery life with moderate use, and overcoming the day with intensive use.
Honor 6X on Amazon.
The Honor 8 would deserve the first place in this ranking of the best cheap smartphones to buy today, but the price exceeds $ 300 (something that is nonetheless a competitive disadvantage). Actually, it is a smartphone in many areas better to the rest of the podium. Its design is undoubtedly one of the best in history, especially in the color blue, with an impeccable metallic frame and premium construction quality. 5.2-inch display and Full HD resolution. High-end hardware with a Kirin 950 octa-core processor (the same as the Huawei Mate 8), 4 GB of RAM and 32 GB of expandable storage. You can store almost any application or game like on the best smartphones, and you can even multitask with many applications open without problems. Although not as fast as a high-end smartphone, it is not slow either. Here we also have a dual camera on the back, but it is better than the one seen in the Honor 6X, with two 12-megapixel sensors. Finally: despite the fact that the device has a battery of 3,000 mAh, it surpasses the day with an intensive use.
Honor 8 on Amazon.
Top 5 best cheap smartphones to buy today. 2. Lenovo P2
We can define this smartphone as one of the best buy among all the offers and deals. It is complete in all aspects, and although it is not a top of the range, it manages to convince as the best alternative for comfort. We start from the heart of this device, the hardware, which is what really matters at this level. The device is powered by a Qualcomm Snapdragon 625 octa-core processor that has a frequency of 2 GHz, 4 GB RAM (despite a very low price) and 32 GB of memory expandable by micro SD. Performance, needless to say, very satisfying. Unless you open very advanced games and use the maximum details, the software has no defects, being smooth and fast.
The display is a large 5.5-inch panel with Full HD resolution and Super AMOLED technology. We can say, without a doubt, that it is one of the most spectacular displays of this price range. In addition to a high level of detail also features bright colors, absolute blacks, high brightness and sharp images. The design is not the most subtle, but is very well optimized, because, despite a very large battery of 5,100 mAh, has a thickness of only 8.3 mm. And the quality of construction is remarkable, with a completely aluminum design. The 13-megapixel camera adjusts satisfactorily to the range and allows you to record video in 4K.
Lenovo P2 on Amazon.
Top 5 best cheap smartphones to buy today. 1. Asus ZenFone 3
If we talk about convenience, among the best cheap smartphones to buy today (value for money included), the best is the Asus ZenFone 3. An impeccable mid-range smartphone that meets all the requirements of the most demanding users. The design is arguably the best of the range along with the Galaxy A5 and Honor 8, and it certainly looks like a top-of-the-range smartphone. Elegant glass and metal. It is a manageable device thanks to its compact size (see here our top 5 best Android compact smartphones). Asus incorporates a screen of 5.2 inches with a resolution Full HD of 1080 x 1920 pixels that is characterized by a high level of definition, but mainly for being faithful to the color and perfectly balanced. Among the hardware components we find a Qualcomm Snapdragon 625 octa-core processor running at 2 GHz frequency, accompanied by 4 GB of RAM and 64 GB of internal memory expandable with a micro SD.
We are faced with a little gem of great Android optimization, fluent and responsive with all apps, except the most advanced games with the most details. Everything opens quickly and there are no delays when you open multiple tasks or with many apps at the same time. With 16 megapixels, the camera defends itself very well, takes very sharp images and with the laser autofocus offers a fast and precise focus, even in low light conditions. It also includes an optical video stabilizer that can record in 4K. The 2,650 mAh battery is low capacity, but it does wonders for having a processor that consumes little energy, reaching the end of the day with all uses and two days with moderate use.
Asus ZenFone 3 on Amazon.
Top 5 best cheap smartphones to buy today (2017)