Xiaomi is having a 2016 pretty hectic: either by the announcement of Mi 4S or the last Redmi 3, either by the foldable electric bike Xiaomi Qicycle, or even by the recent action cam Yi Camera, the fact is that the Chinese brand has led to limit all its efforts to cover a wide range of demands from users who are increasingly willing to give their confidence to Xiaomi.
To all this, we must now add a new device, which in this case is also accompanied by the new interface of the company. This is the Xiaomi Redmi Pro, a new Android Marshmallow smartphone and enhanced with MIUI 8.0. A brave and interesting high-end proposal, but at an affordable price.
The Redmi Pro has finally been confirmed officially, after several weeks of renders and leaks that have circulated on the Internet, factly. Xiaomi believes that it is time to give life to a new generation of Redmi devices based on two points in particular: improving the photographic section and, as usual, the quality of the screen, 5.5-inch Full HD OLED technology for the first time available on a Xiaomi smartphone.
Xiaomi has also decided to opt for a substantial improvement in hardware for Redmi Pro providing a 10 cores chipset Mediatek Helio X20, this with respect to the basic version of the device; and Mediatek Helio X25 processor at 2.5GHz with respect to the upper range of the same device, able to perform any operation in multitasking without loss of performance.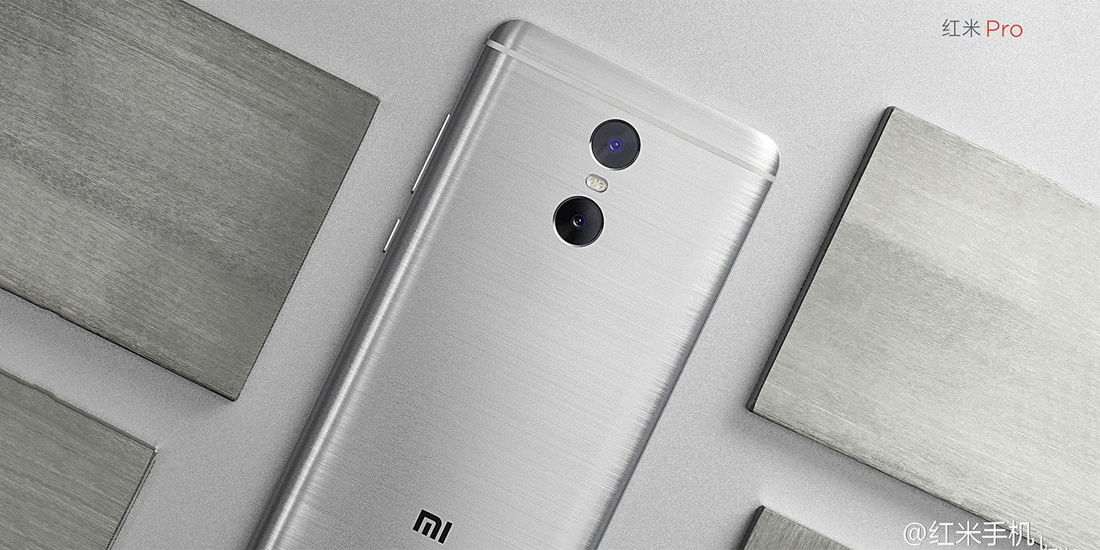 The choice of combining two processors favors the best resolution graphics with impeccable quality, and requires an adequate amount of RAM, which is available in 3 and 4 GB of available capacity depending on the Redmi Pro you choose. You can also buy a Redmi Pro with 32, 64 or 128 GB of internal storage according to the different needs we have, something very positive, especially if we do not even have gotten used at all to leave a copy of our files in the cloud.
But if we must highlight a section in particular, one of the most interesting is found in the dual camera, consisting of a rear 13 megapixel lens created by Sony ( IMX258 model sensor), with the support of a secondary camera of 5 megapixels (manufactured by Samsung) able to emphasize every detail of the images, so you can take pictures with higher quality and more easily retouch them.
The date of the next release of Xiaomi Redmi Pro will be known very soon, which will be initially distributed in three versions: gold, silver and gray, classic colors for a smartphone that promises to be far more revolutionary than usual, given the low cost (between 200 and 270 euros, respectively, from the basic version to the premium version) and quality demonstrated by Xiaomi throughout these months or years.
Xiaomi Redmi Pro, the new Android flagship with high quality Dual Camera