According to the latest information known in this respect, the Xiaomi Mi Pad 3 could reach the market in two variants with different operating systems: one version could have on board Android 7.0 Nougat, by Google; the other version, perhaps called Pro, would incorporate the operating system Windows 10, by Microsoft.
Back in December, some images were leaked that could refer to the presentation of a possible Xiaomi device. In it, it was implied that it was this tablet of Xiaomi, and thanks to the images we were able to know some information about the technical characteristics (screen from 7.9 to 9.7 inches, with a reduced thickness of only 6.08 mm, weight of 380 grams and battery of 8,290 mAh).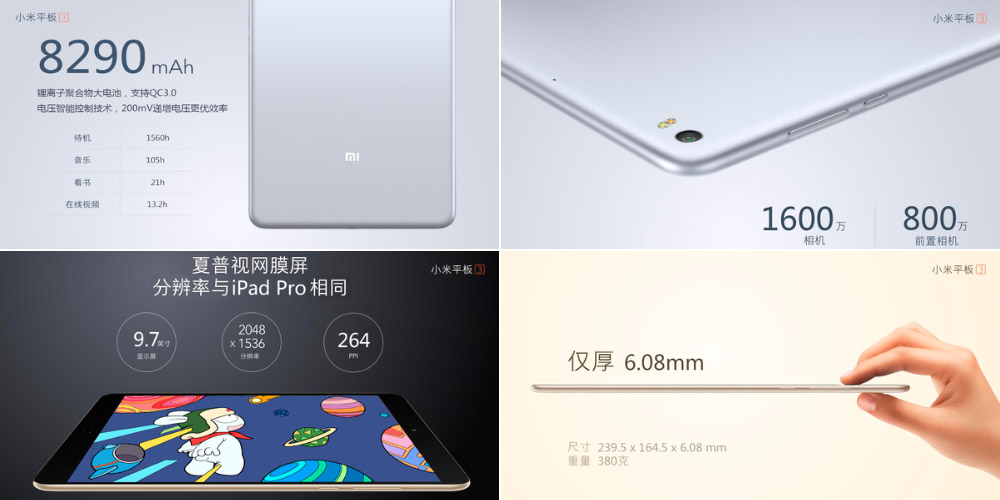 To all this, and always according to the source of rumors today, the tablet Xiaomi Mi Pad 3 will be sold in two versions depending on the platform chosen. In one, as already rumored, it confirms the presence of a 7.9-inch screen (like its predecessor), 4 GB of RAM and 64/128 GB of internal memory. In the second, with Windows 10, you could expect the screen of 9.7 inches, the same amount of memory and perhaps an Intel 8750 processor (maybe Atom Z8750-x7).
In any case, there is still a great deal of information to be known. For example, what type of cameras and sensors will incorporate, the SoC version of Android (which is the one that interests us most), the official capacity of the battery (perhaps the most discordant note of the previous generation). According to the source, the Android version will have a price of ¥ 1,299 (64 GB variant) and ¥ 1,599 (128 GB), which amount to around € 175 and € 215, respectively, whereas the variant with Windows 10 would cost ¥ 1,699 (amount of memory not specified), approximately € 229. As for the release date, it would be scheduled for the month of April (perhaps coinciding with the launch of Xiaomi Mi 6).