VLC 2.0 is the version that users will want to try on Android TV right now, and not only them. Among the major developments we have the introduction of a support network drives (which works with both Windows sharing via UPnP, NFS, FTP, SFTP, etc.), allowing the users to easily navigate folders on their NAS (network attached storage) from the living room of their houses, which reproduces the content of television in a few clicks.
In addition, the VLC version for Android and Android TV now been integrated into one, so that each device can have the already popular and desired Android TV interface, and perhaps tablet users do not reject this possibility. Also, the Android TV interface has been improved among other things to make it even more enjoyable and practical.
On the other hand, we see the introduction of favorite folders and favorite URLs, playlists, videos, changes to notifications and history, as well as a pop-up video, to reproduce content in other applications. Finally, it improved playback of all kinds of video, especially accelerated, and that improvement never hurts. Oh, and of course, the application is still free, although it is not yet available in the Play Store.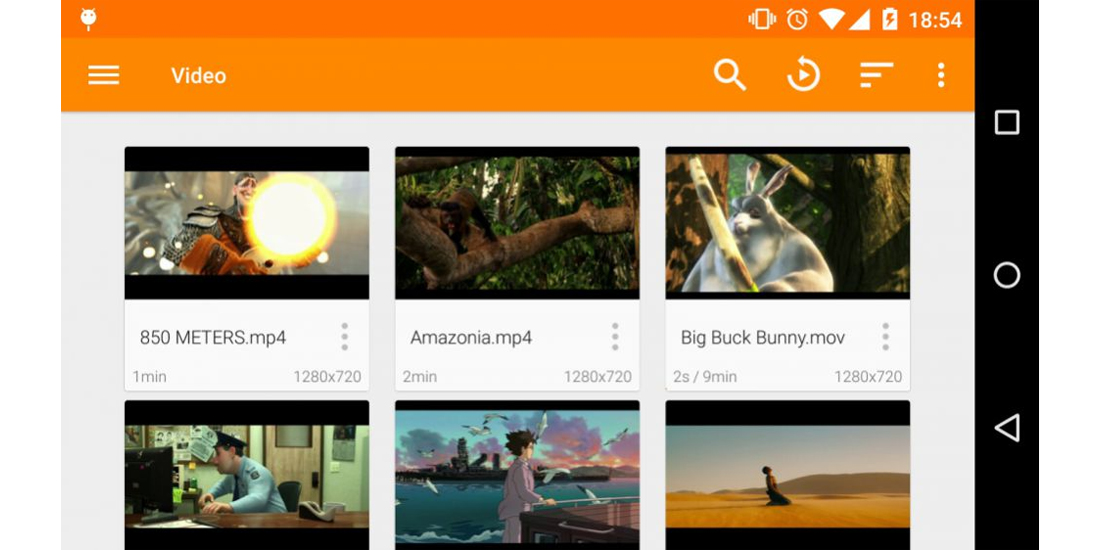 VLC 2.0 comes to Android and brings many new features