Microsoft wants to continually improve its VoIP client to allow users to interact with friends, family and co-workers in a simple and fast way. This is the reason why it launched the development of Skype 7.0 for Android, the new version of the application aimed primarily at tablets. With this update the interface is changed and approaches Material Design. In fact, this screen is now available for smartphones since early September 2015.
The Redmond company has emphasized that the user interface has been created from scratch, including a number of elements that provided the guidelines of Google. The most useful is undoubtedly the new Floating Action Buttons (FAB) and the blue button with the + sign (which allows you to make individual actions quickly, such as sending messages, initiating audio/video calls one-on-one and group directly from the main screen of the application). The items displayed change dynamically and can also use the Skype bots, presented at the recent conference Build 2016.
Skype 7.0 for Android tablets also simplifies multitasking with multiple screen. When the device is used in a horizontal position, the user can send messages and share files during a voice call or video. With the new client version universal search was improved and allows you to easily find your contacts, chats, groups and bots from the main screen.
The latest development concerns contacts. The application performs a synchronization between the device address book and list of Skype. This enables the invitation to friends, using the button next to the name. Skype 7.0 for Android can be downloaded for free from Google Play Store.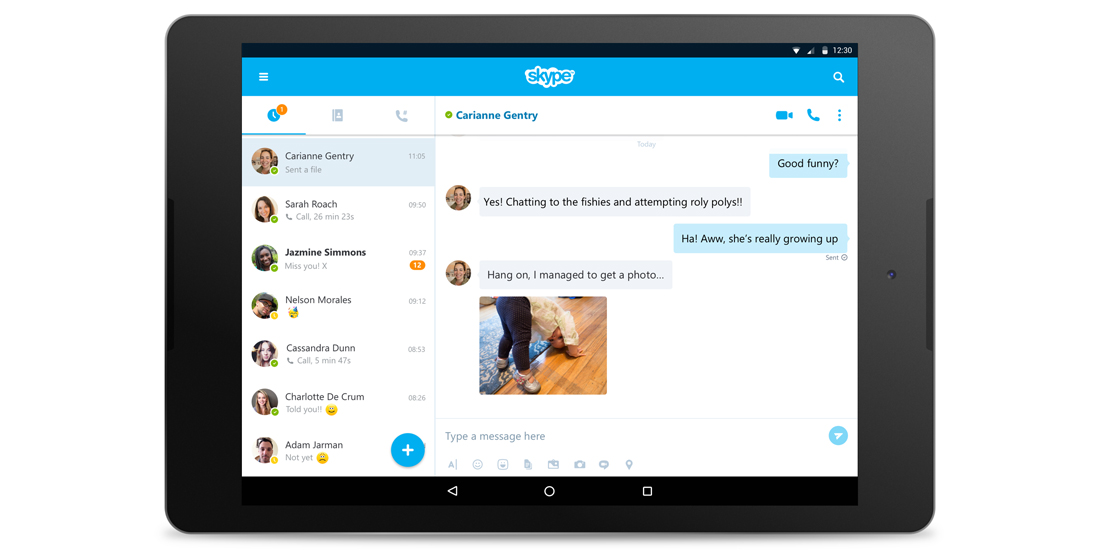 Skype 7.0 for Android includes new interface for tablets