Little by little, in the day to day, the existence of different tendencies becomes clearer. On the one hand are the users dependent on their smartphones, absorbed by the technology. However, it is also clear the opposite and increasingly strong tendency to return to the basics, away from the smart, the social everyday less social. The most notable example is the success and interest generated by the new/old Nokia 3310. It is a symptom of the increasingly wide segmentation of public opinion towards a less invasive and more humane technology. And from here, the launch of a smartphone designed to limit the compulsive use of the Internet, fostering the social life of millions of people.
It is called Siempo (The Phone for Humans) and is a phone that drastically eliminates most of the typical characteristics of a smartphone. But not only that. It is also a tool that seeks to reorganize the entire experience of use, making it almost a philosophical approach that focuses directly on man and his real needs as the center of everything.
How Siempo works
The goal of the developer is to put in the hands of users the essential features that will push them to focus more on the world around them. Siempo is somewhere between the smartphone and the cell phone. An easy-to-use device, from which you can manage all functions directly from the main screen. With a simple touch, the cell phone is able to stop all notifications for a certain period of time, for example. It's like turning on plane mode on most traditional smartphones. In it, you can select the emergency contacts that continue to receive messages and calls during this free time, if necessary.
Software
Siempo's operating system is a customized version of Android. This customization removes the Play Store, which means you can not download the apps from the store either. Of any kind. It allows you to make and answer calls, send and receive messages, have Google Maps, notepad, contacts and a clock. It also plans to build an application for e-mail and a browser.
It has Mindful Morning functionality which, in practice, is a timer so you can set the time intervals in which to perform offline activities: reading, exercises, meditation. Time mode allows users to choose how they are notified.
Specifications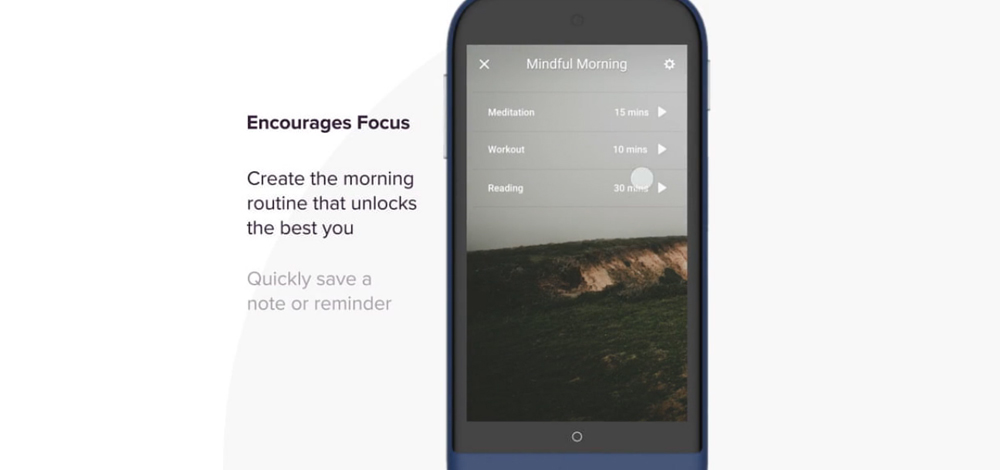 Siempo is also a smartphone, despite the limitations. It has a 1GHz quad-core processor, has a 4-inch display, 8GB of internal storage (which prevents installation of games and applications, in fact) and supports 2G, 3G and 4G networks. Integrates Bluetooth, GPS, NFC and Wi-Fi connection. As for the battery, the capacity is 1,600 mAh.
Price and release date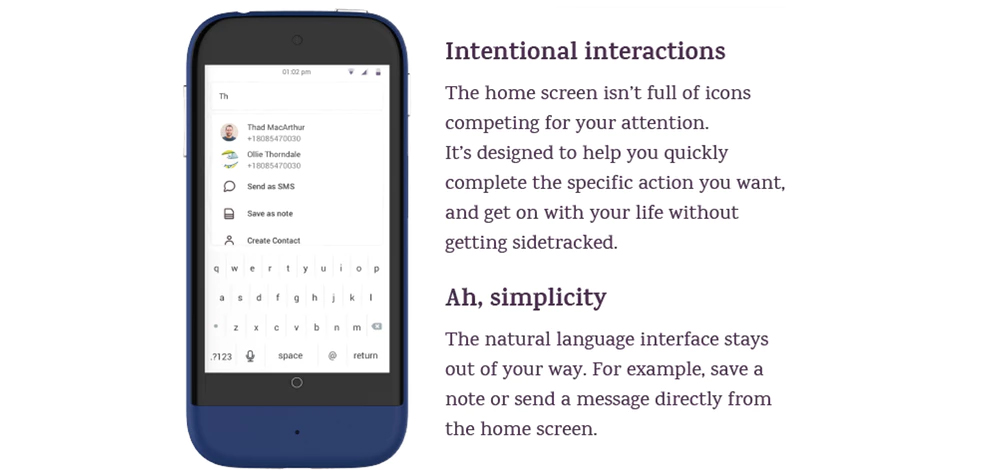 Since this is a project under construction (available on Kickstarter, one of the main crowdfunding websites), the device can only be pre-ordered at a price of $ 279 (about € 250) at the moment. If everything goes according to plan, Siempo should go on sale before December 2017.