The Korean company is planning for 2017 a major challenge for the market: on the one hand the Samsung Galaxy S8, on which they have come new rumors about release date or presentation and on the other hand, the Samsung Galaxy X, a smartphone with folding screen. These two devices should positively affect not only revive the market, but also to revive the Samsung brand, which appear to be affected largely by what happened with the Galaxy Note 7 (coming to create a new line of phones even). The presentation of the Galaxy S8 may be carried out in the usual environment of the Mobile World Congress 2017 as well as the Galaxy X, according to rumors spread by Bloomberg.
The most reliable rumors about the new top range of Samsung are essentially two. The first is the type of device it wants to sale in the market: there will be a "normal" S8 with curved screen AMOLED 5.1 inch QuadHD and 2K resolution; then would add a S8 Plus AMOLED screen with even more curved and above, with 5.5 inches and a 4K resolution (2160 x 3840 pixels). This second model will be particularly useful for those who intend to use Gear VR and take advantage of virtual reality. In this new rumors added we will feature a 30 megapixel camera (may not be very credible for now), and 6 GB of RAM (more likely).
And, of course, that's not all. Rumors about the Samsung Galaxy S8 also speak of the presence of a competitor for 'Siri', which should be developed by Viv Labs, the factory recently purchased by Samsung. The voice assistant promises an artificial intelligence developed and highly specialized ability to speak. In short, all this should positively contribute to overcoming the current impasse due to the immense catastrophe of the Note 7.
Moreover, the Samsung Galaxy X is a real challenge for the Korean company. This smartphone is still in an initial stage of development, but it should arrive in time for the MWC in 2017. Its key feature -and the great bet- is displayed on the curved screen device of 5 inches (more or less) which may become a true 7-inch tablet. The chipset to be announced would be very advanced, although it is unclear what technology Samsung would focus, whether Exynos or Qualcomm. Undoubtedly, the camera will be very advanced (it remains a crucial element in a smartphone) and seems to integrate the sub-pixel arrengement Diamond PenTile technology.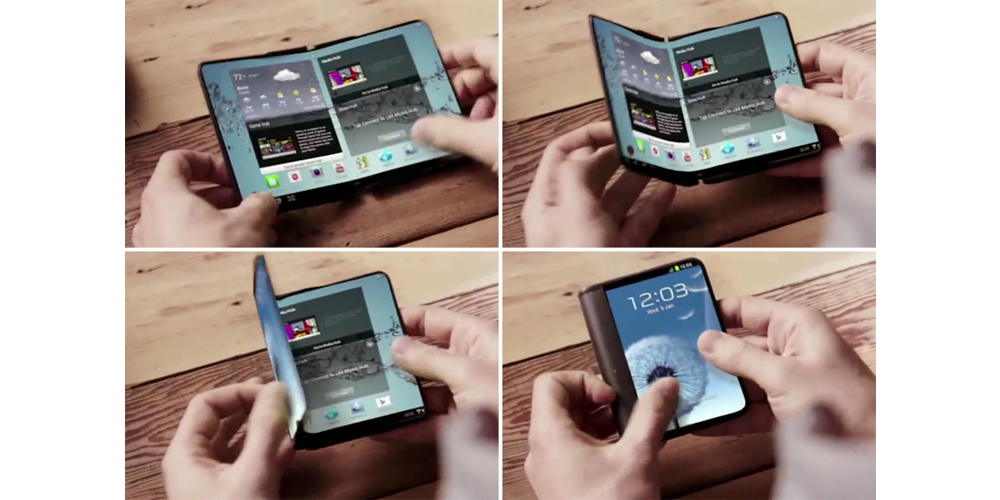 Samsung Galaxy S8 and Galaxy X scheduled for MWC 2017