After the official presentation of the series Galaxy A (2017), the time is near to know the cheapest range of Samsung, Galaxy J (2017). After several rumors about the base model J3, today we have to talk about the Samsung Galaxy J7 (2017). This smartphone has just appeared in the well-known reference website Geekbench, which always anticipates most of the technical specifications of smartphones that will be launched in the not too distant future.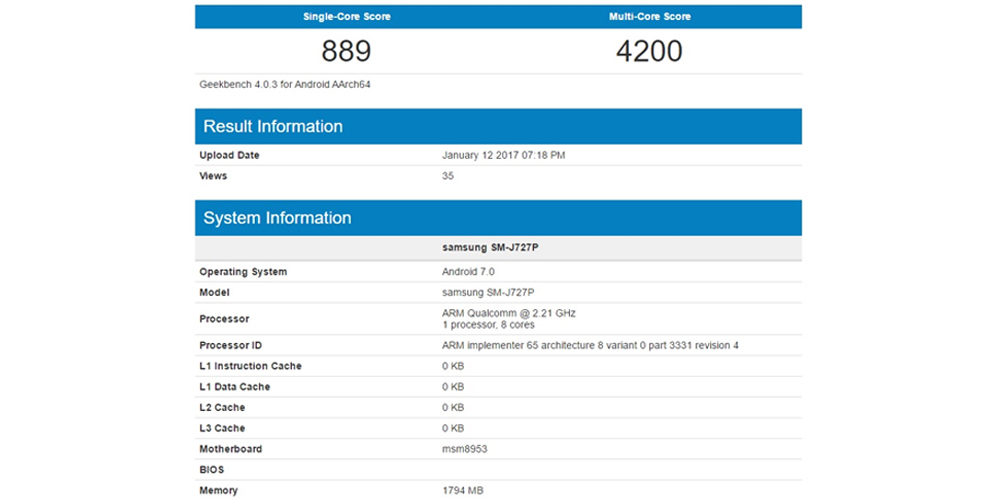 Although the benchmark does not provide the complete datasheet, and although you can not talk about official data, what we know seem like some specs we might find in the Galaxy J7 (2017). Among these specifications, we find a 5.5-inch screen with Full HD resolution, a Qualcomm Snapdragon 625 processor that must operate at a frequency of 2 GHz and accompanied by a RAM of 2 GB and 16 GB of internal storage.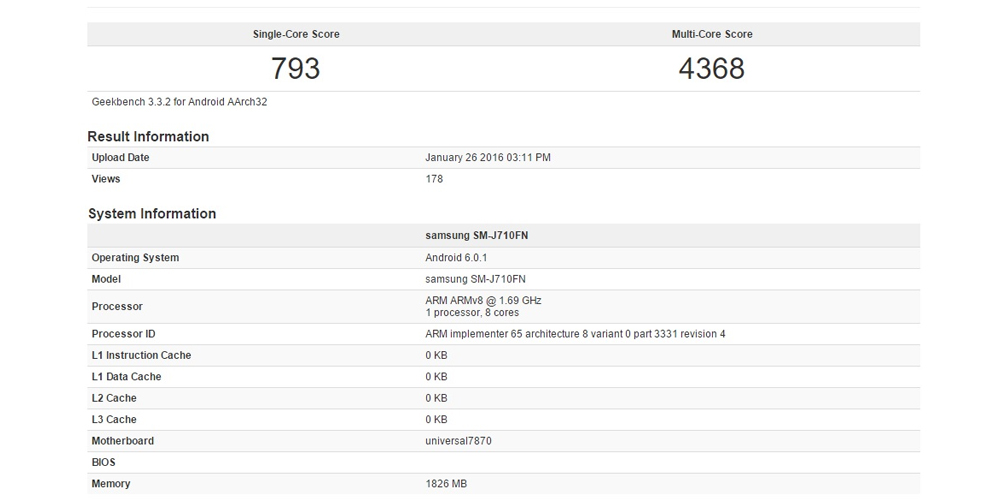 As for photography, it should incorporate a 13 megapixel rear camera and a front sensor of 5 megapixels. The battery must have a capacity of 3.000 mAh, a decrease of 10% compared to the model we found last year. Finally, the operating system of Galaxy J7 (2017) is very likely to be based on Android 7.0 Nougat. The total size should be 151.34 x 76.20 x 8 mm.
As for the release date, it is most likely to happen in the spring. In performance data known today during the Geekbench tests, the Galaxy J7 (2017) scored 889 points in a single core, and 4,200 in multiple cores (which contrast with the Galaxy J7 (2016) scores, as you can see in the images). For now this is the only information we have and that is not lacking in reliability. Although previous rumors had already suggested possible technical details of the new Galaxy J7 (2017) and in many cases coincide with those known today.
Samsung Galaxy J7 (2017) with Snapdragon 625 and Android Nougat