Polar, one of the world's largest manufacturers of wearable devices, has announced a new smartwatch based on Android Wear operating system. This is the Polar M600, which is aimed primarily at users who play sports, because it integrates specific components for monitoring and training of different physical parameters. The watch is compatible with any Android smartphone (version 4.3 and higher) and iPhone (version 5 or higher with at least iOS 8.2).
Besides this, the Polar M600 has a 1.3 inch TFT screen with resolution of 240 x 240 pixels, protected by Corning Gorilla Glass 3. Within the framework of plastic, it is waterproof and can dive up to 10 meters (IPX8), we found a MediaTek MT2601 dual-core processor at 1.2 GHz, 512 MB of RAM, 4 GB of internal memory, accelerometer, gyroscope, ambient light sensor, engine vibration, microphone, Bluetooth 4.2, Wi-Fi 802.11 b/g/n and GPS. On the back, in addition, there is a kind of optical pulse of six LEDs.
A 500 mAh battery provides up to 48 hours of battery life, which, however, is reduced to 8 hours if the GPS is activated. The strap is black or white made with silicone. The front button allows access to the main functions. The clock measures distance, number of steps, calories burned, heart rate, sleep quality, speed and altitude. You can configure the profiles of more than 100 sports, to display images and custom data. Moreover, you can control the daily, weekly and monthly progress.
Finally, the Polar M600 has all the functions expected of a modern and current device, and also monitors sleep and notifies you if you sleep too long or less than necessary. Add that the battery life is about 2 days if combined with smartphones with Android, and about a day when used with an iPhone. The Polar M600 is available in two colors (black and white) at a price of 349.90 euros, and can already be pre-order on the website of the manufacturer and will be shipped during the third quarter, at which time also the option with red strap will be available.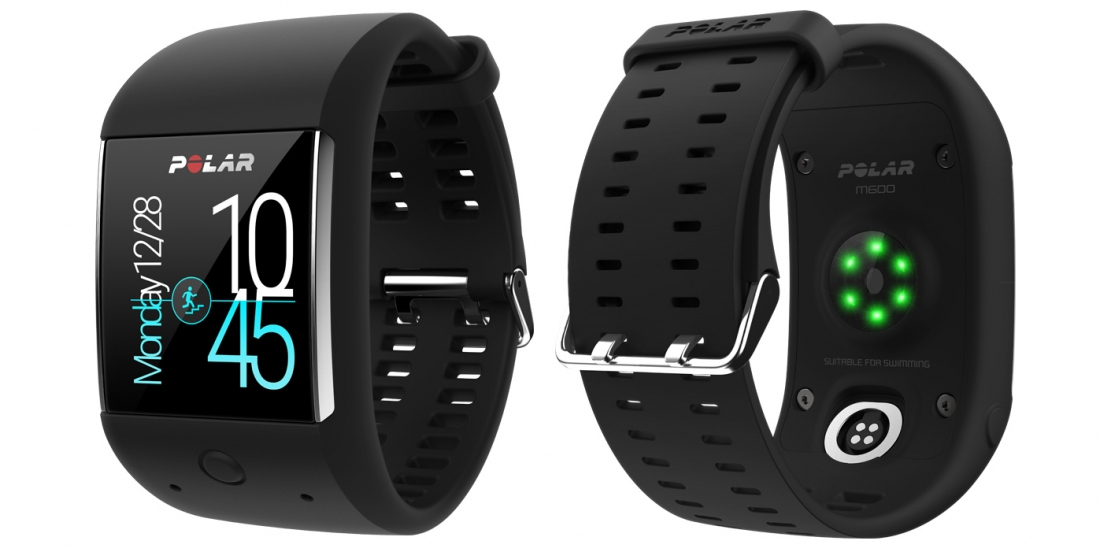 Polar introduced the smartwatch M600 with Android Wear on board