It's official: on March 29, Samsung will introduce its new Galaxy S8 in New York. The new top-of-the-range smartphone from the Korean company finally has a presentation date and confirms that everything we needed to know about the new smartphone, somehow, was already shown by the rumors produced during the last months. At the moment, what remains is to find out how it will be aesthetically, although in this case many stolen images have appeared on the network. To all this, in addition, we must add a video where you can see the new device. And it's not a rumor.
We knew that Samsung was not going to present the Galaxy S8 during the Mobile World Congress, the event that is grabbing all the attention of technology enthusiasts in Barcelona, ​​but they have shown a tease of the device taking advantage of these dates. This video, surely exposed only for some privileged, has been leaked on the net and can be found on YouTube without problems. In the 34-second clip (hands-on video leaks), we see two cell phones that are most likely to be the upcoming Galaxy S8 and S8 Plus, operating and visible in all their splendor (design, size, interface, etc.).
The two devices are protected by two cases. Although the quality of the images is by no means exceptional, the images are good enough to show what is probably the highlight of Samsung's offer: the edges. The curved screen on both side edges, Samsung's flagship, occupies a large part of the front surface of the device. For a fraction of a second, we can see the back of one of the devices and also the camera next to the fingerprint sensor, where you can also see that, in an unprecedented move for the Korean house, from front to the back.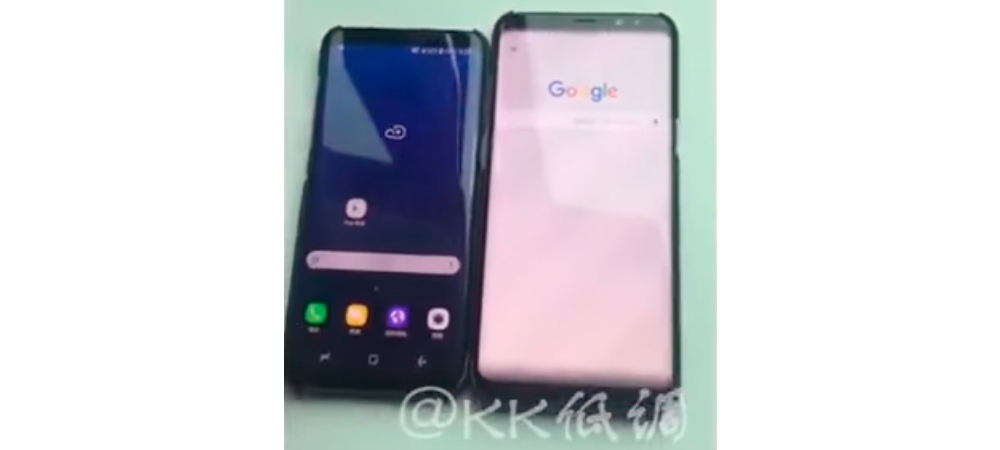 MWC 2017: Samsung Galaxy S8 and S8 Plus in video previewed