On the occasion of the Mobile World Congress 2017 in Barcelona, ​​Lenovo wanted to exaggerate that it would present a wide range of products, related to the sphere of computers (with Windows 10) and the sector of tablets (with Android). But the most important news include new convertibles, Yoga 520 and Yoga 720, and the low-cost 2-in-1 tablet MIIX 320. Three devices offered as attractive alternatives for the relationship between specifications and price. In particular, the most interesting of these devices is the Lenovo Yoga 720 which, in the 15.6-inch version, incorporates an NVIDIA GeForce 1050 GTX GPU.
Lenovo MIIX 320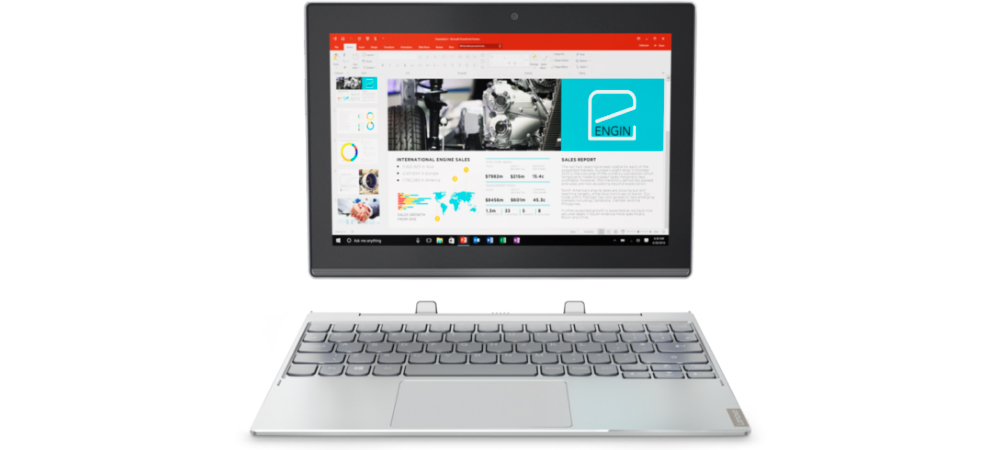 The MIIX 320, produced for the mid-range market, is a 2-in-1 tablet with a 10.1-inch IPS display and Full HD resolution. It has an Intel Atom X5-z8350 processor along with 2 or 4 GB of RAM and 64 or 128 GB of internal memory SSD. It has two cameras, a back of 5 megapixels and a front of 2 megapixels, and has microHDMI, USB 3.0 Type-C, headphone jack, Bluetooth, WiFi and two USB 2.0 ports. Optionally, the version with LTE technology can be requested to access the network from anywhere. For sale with Windows 10 operating system and all guaranteed with a range of up to 10 hours of use. The Lenovo MIIX 320 will be available from April in both WiFi and LTE versions, respectively, with prices starting at € 269 and € 399.
Lenovo Yoga 520 and Lenovo Yoga 720
Moving to the top of the range presented, Lenovo has thought of the 2-in-1 convertible laptops called Yoga 520 and 720, models available in 13, 14 and 15 inches. The 15-inch Yoga 720 model is the most interesting and is equipped with Intel Core i7 seventh generation, an NVIDIA GeForce 1050 GTX GPU, Thunderbolt 3 and provides up to 9 hours of battery life. The Yoga 720 has a 15-inch screen with 4K resolution, 16 GB of RAM and 1 TB hard drive or 512 GB SSD.
For those who prefer ease of use, the 13-inch Yoga 720 model measures just 14.3 mm thick, but features a Full HD Nvidia GeForce 940MX display as well as the 14-inch variant. The 13-inch Yoga 720 will be available for the sum of € 999 in April 2017, while the 15-inch version will be available in April for a figure slightly higher than the amount of € 1099. Instead, the 14-inch Yoga 520 model will be sold no earlier than July 1, 2017 at a cost of € 599.
Lenovo Tab 4 and 4 Plus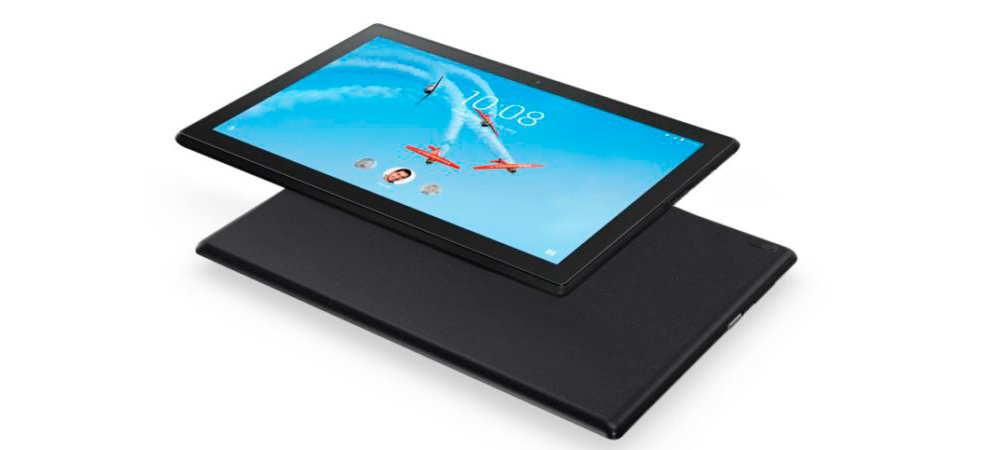 As already mentioned above, Lenovo has also thought of an Android Tablet PC. The Lenovo Tab 4, available in combinations of 8 and 10 inches. The basic model will be powered by the Qualcomm Snapdragon 425 processor, 2 GB of RAM, 5 and 2 megapixel cameras and Android 7.0 Nougat. For those looking for something more powerful, Lenovo has also introduced the Tab 4 Plus, also in sizes 8 and 10 inches. Processor Snapdragon 625, up to 4 GB of RAM and 32 GB of internal storage and a screen with Full HD resolution. It also incorporates fingerprint sensor, and LTE technology optionally to connect you virtually anywhere. The Lenovo Tab 4 will enter the market in May, and will cost € 169 and € 179, or € 259 and € 299 in the most complete variant.
MWC 2017: Lenovo Yoga 520, 720 and MIIX 320, smartphones and tablets