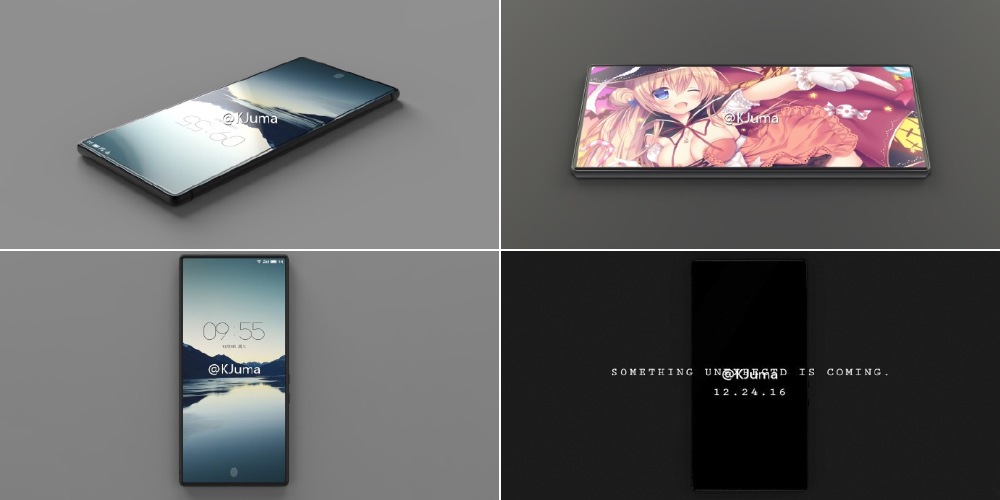 Meizu seems to be impressed by the Xiaomi Mi Mix presented this week. The high-end device recently introduced by the Chinese company, which has a screen that covers almost the entire front panel, has resulted in today's leak also by the Chinese Meizu. It seems a logical response, taking into account all the interest generated by the new Xiaomi smartphone, which has not only impressed many users, but also to other companies in the industry.
The mobile device market had remained more or less flat in recent years, although the technical specifications have been improving steadily with each new model, but the truth is that the overall performance of each range now appears to have stabilized. Maybe for this reason, the key to decide between a smartphone and another, and get gain market is to offer a really interesting design. Other manufacturers have tried to incorporate a modular design, others have turned to metal, etc. Clearly it is no longer enough for a smartphone to be more powerful, but often some users need something extra that makes them unique. In recent months, the recurring theme is the cell phone without frames (bezel-less), or a huge proportion of screen regarding the forntal part of the device body. The case of the Xiaomi Mi Mix is ​​being paradigmatic, to the point that the first stocks were sold out in seconds.
Perhaps motivated by this fact, or may not, but the news today is that Meizu is trying to build its own smartphone without frames, probably to argue share of the pie to the Xiaomi itself. The first leaked images show a device with total absence of any type of edge or frame, with the screen occupying the entire front surface of the cell phone. From these images you can also note the presence of a possible fingerprint reader inside the screen, and in such a case would take advantage of the new technology of reading ultrasonic sensor footprint, developed by Qualcomm and called Qualcomm Ultrasonic ID.
We do not know where the various sensors and the front camera will be placed. Because of this uncertainty, we can also think that it is a series of false images, but still more than possible to see something similar in the near future, though, as users and fans of technology, we hope that all this is real and a step further in the mobile world. There is one last picture showing no details about its design, but the possible release date: December 24, next to the words "Something unexpected is coming." Just have to wait until next month to find out if indeed Meizu will announce this new smartphone.
Meizu prepares its own Xiaomi Mi Mix bezel-less