Lady Layton: The Millionaire Ariadone's Conspiracy is the next original title in the Layton series, the famous graphic adventure game and puzzles game. It was to be released first on the Nintendo 3DS, just like the rest of the series, but has come earlier to iOS and Android mobile devices. With a change of the protagonist, the new game does not follow the iconic Dr. Layton, but its daughter Katrielle. Lady Layton: The Millionaire Ariadone's Conspiracy will be released on July 20, 2017 via the Nintendo 3DS in Japan, while we still do not know the arrival date of this version in the West, although the authors, Level-5 study, have already announced that the game will also be distributed here.
Lady Layton: The Millionaire Ariadone's Conspiracy, Nintendo 3DS vs. Android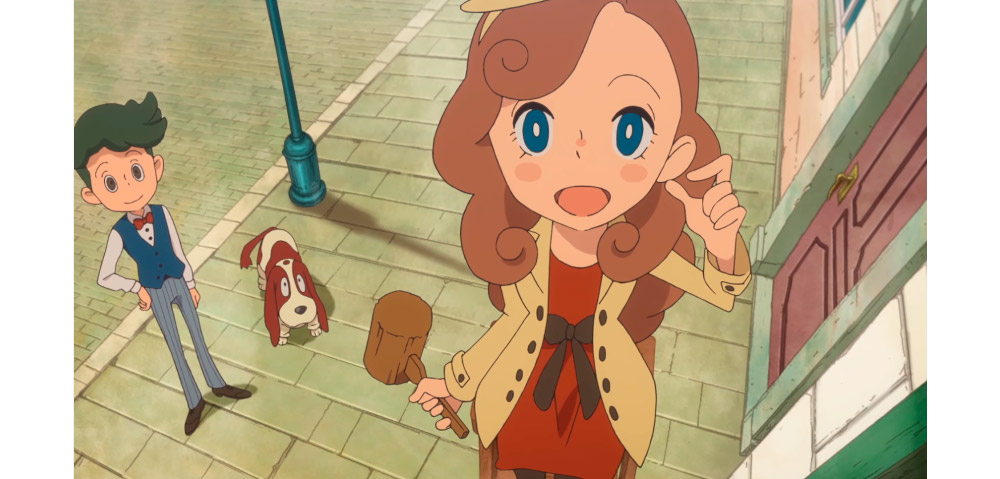 Because until then, also according to Level-5's claims, the only way to play this game of 3DS in the West, from the day of its launch, would be owning a console of the Japanese company and an imported version of the game. The arrival to the mobile devices, however, will allow us to not only try it before the release, we also get it with a considerable reduction in price. If the title of the Nintendo 3DS will be priced around $ 44, the version for Android and iOS will be offered for about $ 17.50. This, of course, is mainly due to in-app purchases that, according to the company, help solve certain game modes, allowing the player to get ahead.
Regarding the game, the story will focus less on the dynamics known so far of solving puzzles and more in several cases that are in the everyday life of Londoners. This will lead to a faster pace and a more comical tone. Making the Layton saga a familiar game and more fun than usual, but that will maintain an adventurous element that already fell in love with many followers. Even puzzles, a central element of the series, will be new and will continue to be part of the Layton universe.