The first Google smartwatches to enjoy the Android Wear 2.0 innovations will focus on a much smarter digital assistant. In addition to hardware, design and dimensions, the current high-tech products are distinguished by a feature: the intelligent software, the heart of the user experience. So much so, that many smartphones, tablets and smartwatches are becoming very similar devices in their respective product categories: full touch screen, a Home button, almost identical design and yet customized. Only from the software side you can see the differences when buying between one option or another. When completely break the wall of the cross-platform, there will not be limitations when choosing the phone and wearable desired, knowing that both connect smoothly.
Google knows this, and during the presentation of the latest Pixel and Pixel XL has chosen to focus much of the speech in voice assistant and the application that exploit to the fullest. The same concept applies to the world of the Internet of things and smartwatches in particular. According to a news from AndroidPolice, in the first quarter of 2017 Google will launch two new smartwatches, highlighted by an advanced artificial intelligence, little to do with the current. The first model, code name Swordfish, is small and thin, perhaps more aimed at a female audience; the second model, Angelfish, has a dial (or main screen) larger as well as a GPS sensor and an LTE module.
For the moment we can not confirm any of the information in the sense that the image displayed on the web may not have to coincide with the final, except on the concept. However, Google certainly has everything it needs to complete the circle started with the Pixel, adding two interesting wearables. The company does not lacks the necessary expertise to carry out a project of this type. Not only Android or Pixel are born from the minds of Google, also Android Wear and Nexus (even if the original idea was developed after by other companies); not to mention the virtual reality and Daydream platform, designed in Mountain View. In a market that is rapidly heading towards the Internet of things, Google must demonstrate its ability to juggle the best deals in different sectors and with a smartwatch can put another stone on its path of maturation and transformation in Alphabet.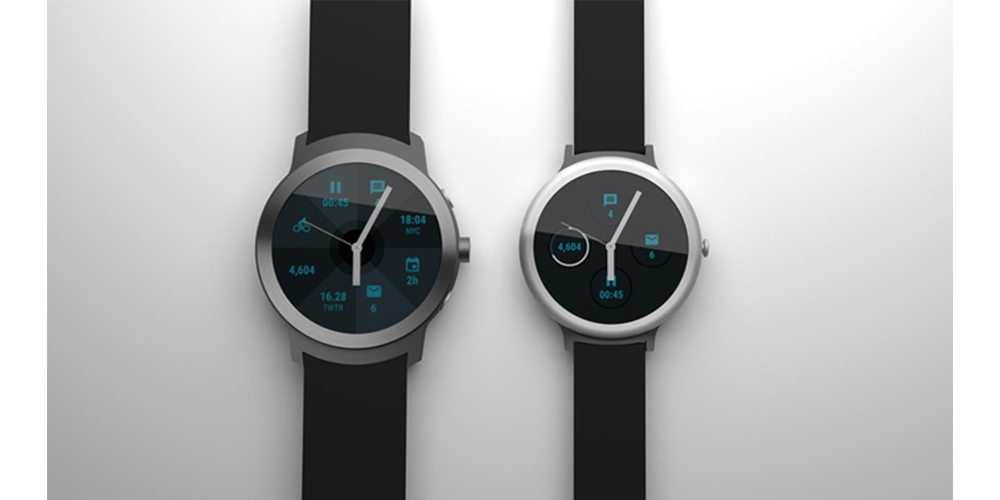 Google Watch: 2 models Android Wear for the first quarter of 2017