It is not the first attempt of the Mountain View company, US giant has tried to create an application to communicate quickly with instant messaging for some time, without much success. After Google Talk and Google Hangouts, Google now launches a new idea to compete with applications like WhatsApp, Telegram and Messenger. The new application of Google was already announced in May during Google I/O, but it is now when users can begin to download and use it (recently was only possible to pre-register for the PlayStore).
With this app, Google promises to offer many more possibilities compared with competitors that dominate the market: greater freedom of expression, adding to messages, besides the classic emoticons that usually accompany any similar app, also attractive adhesives and original drawings. One of the main features of this application is the integration with Google Assistant, the Google bot that queries for information, but also the bot to set alarms and automatically start applications and games. To activate simply type in the @google chat window a specific application.
Among the other interesting features of this application, we also find the Smart Answers. Google Allo recognizes the usual type of user responses and proposed as answers to the photos and texts automatically. Using Incognito mode, all messages are sent using an encrypted end-to-end, as introduced by Whatsapp for some time. It is worth noting that this is an option to be activated manually, but the messages are sent in clear text by default.
An interesting tool that is definitely worth trying, without forgetting that by installing the user will need to provide Google (if not already done) also phone number, access the contacts directory, camera and card memory you are using on your smartphone. Google Allo is now available for Android in the Play Store and will soon be available on iOS.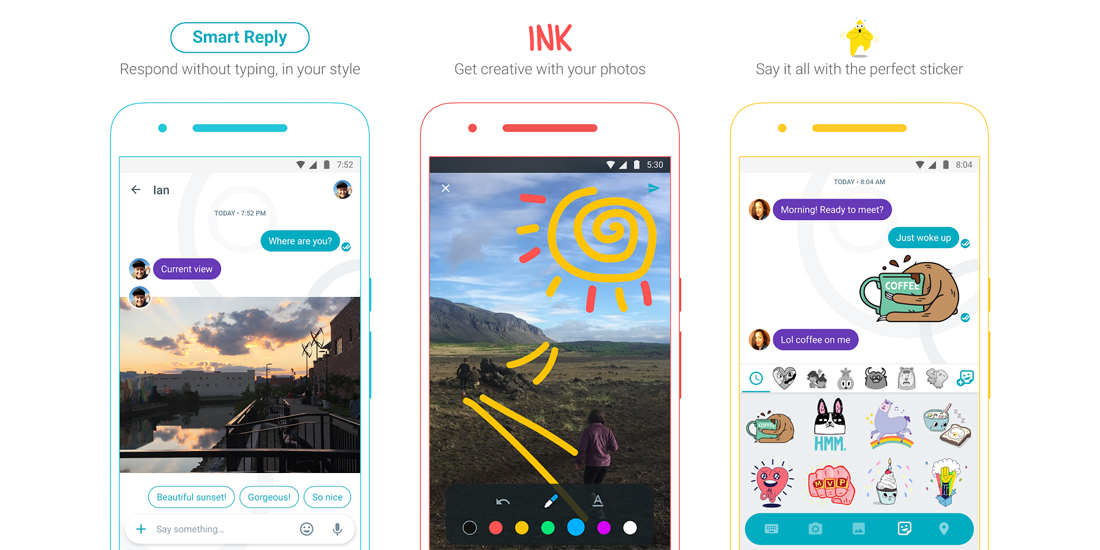 Google Allo finally available for Android