The end (or beginning, depending how you look) is very close and soon many of us will enjoy the stable version of Android N, which Google has announced for the summer of this year. The seventh version of one of the most popular operating systems for mobile devices in the world will introduce a number of innovations and new features that will please many and that we show below. The biggest news of Android N after the Google I/O 2016:
Keyboard
We start from the keyboard. Google is innovating as Apple does with its iPhone, as Microsoft does with its Windows Phone. In this case Android N has decided to introduce a new adaptive keyboard, based on an aesthetic basis, which allows the users to change the color and size according to their needs and tastes.
Multitasking
With the new operating system, our smartphone will be able to work simultaneously in two applications, such as reading e-mail and write a text document. A feature with which the owners of any Apple iPad are already familiar with and that does not exist in Android. To start the split screen mode (so called this function) you have to press the button on the right. Interestingly, while being the subject of the application, you can "clean" the screen by closing all open applications suddenly. The quick change feature was also presented: a double quick tap can open the most recently used application.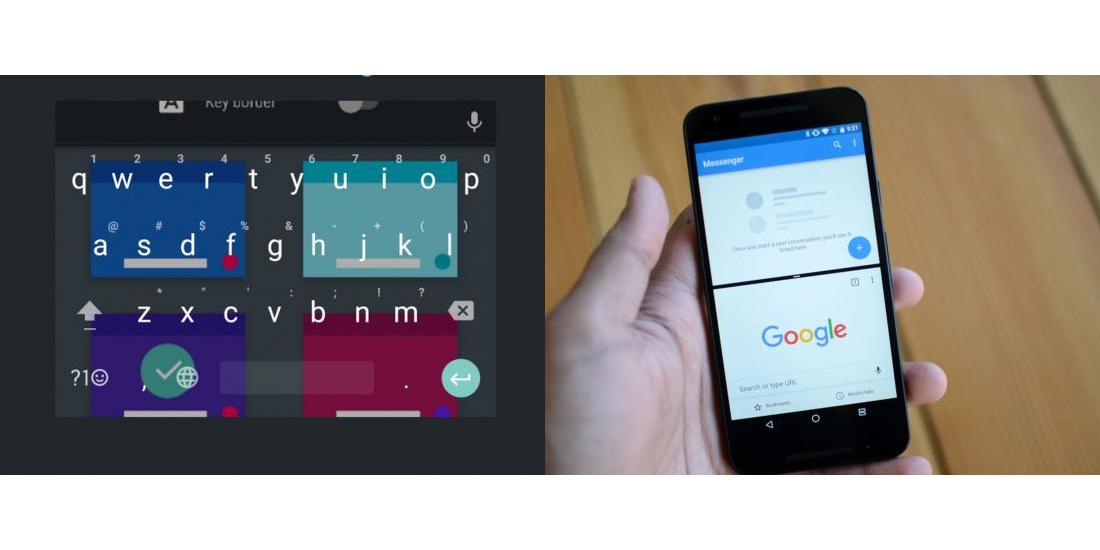 Notifications
With Android N, Notifications changes, and there will be a large-scale renovation. Everything is designed to make more space optimized: you can respond to messages directly from the preview in the notification center (another feature that is now available on Apple). Improvement also in the option by pressing with your finger on the screen for a long time, which disables certain notifications or muted.
Virtual Reality
DayDream is probably the most important news announced on stage at the Shoreline Amphitheatre by Pichai, Google CEO, during the presentation of Android N. It is a platform that will host all applications designed exclusively for virtual reality, so to speak. Android engineers have already provided the specifications for most smartphone manufacturers, along with the set of APIs and the project for the controller and viewer. Compatible smarpthones have a uniform label that will be provided by Android. All this reminds the partnership between Samsung and Oculus Rift: a smarphone inserted in the viewfinder that makes it a virtual reality device. And it is very likely that Samsung is the most dissatisfied manufacturer with the arrival of DayDream, because it will finish with the exclusivity.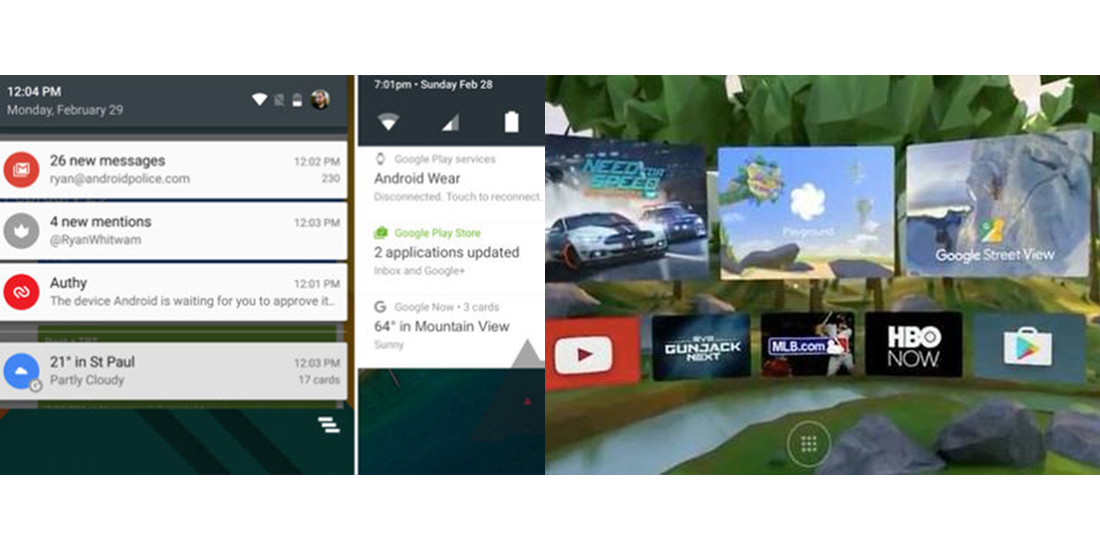 Settings
Even the Settings menu will be revised significantly in Android N. Now, the screen will show you tips to improve device performance, and also from the same menu will be possible to estimate consumption: how much space is available and the amount of memory a particular application is consuming.
Emoji (Allo)
This is a new application from Google that will compete with WhatsApp and is called Allo. It will be available for both iOS and Android. Moreover, Android N new emoji that seem to focus on feminine aspects will be incorporated.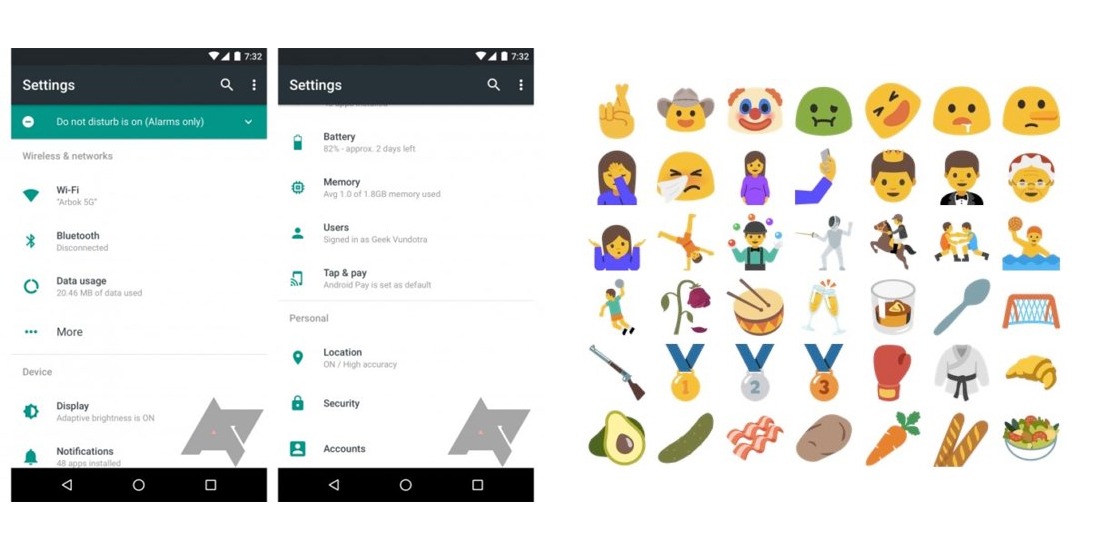 Performance
According to Google, the performance of our smartphones with Android N has been improved greatly. The set of APIs graphics used is called Vulkan, and should, in theory at least, greatly improve the user experience (especially for games) on Android devices. Moreover, thanks to JIT, should also improve battery performance.
Instant App
Finally, Android N will have Instant App, but also introduced in previous versions. It is a feature for installing some applications (not all, obviously), so you will not have to go through the official classic market Play Store. When an application is opened, it is automatically installed without necessarily reboot or enter the Play Store link and open the link or file usable as such. Much faster, ultimately.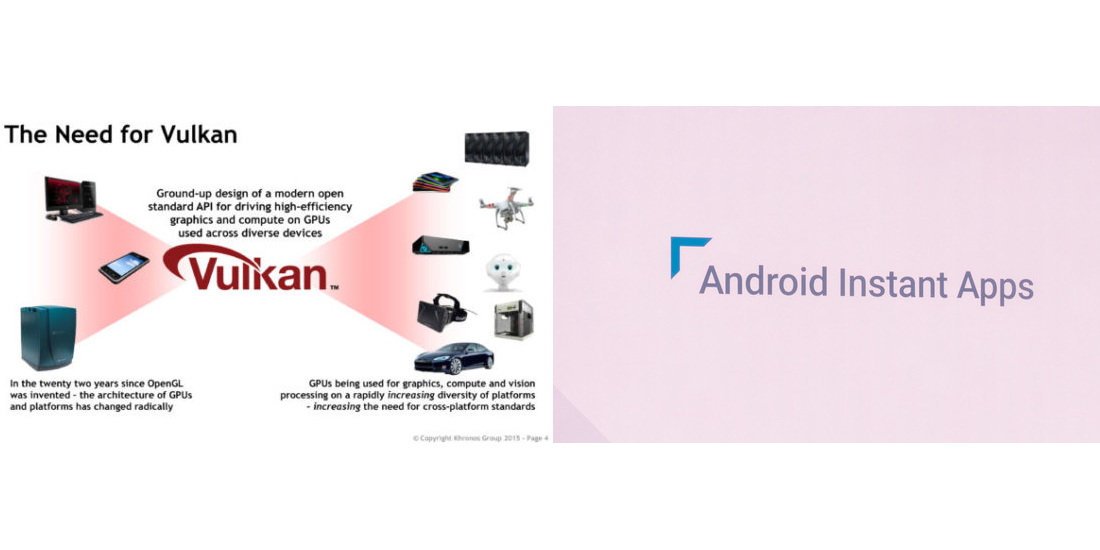 The biggest news of Android N after the Google I/O 2016