Almost at the same time that the attack against Google Docs occurred, the team that develops G Suite announced a new feature for security that allows users to know if an email received in Gmail for Android is a phishing attempt. The feature will be activated in the coming days and developers already ensure that it will make the app more secure, thanks to a special warning message that will appear when you click on a suspicious content link within an email message.
Remember that phishing is still one of the most common techniques used to steal personal information, such as username, password and credit cards. Attacks are usually carried out through emails, advertisements or websites that have an identical look to the original. The user can, for example, receive an email that appears to be sent from the bank to get information on the current account.
From now on, when a phishing message is detected, Gmail will display a warning or move the email to the spam folder directly. The Android application will be based on a kind of database including suspicious names or websites, to ensure safe navigation. The warning will indicate the URL pointing to the potentially forged page. If the user believes that it is a reliable site you can continue browsing and possibly inform Google about the false positive.
This new feature should be included in Gmail for Android 7.4.23. The app is not yet available in the Google Play Store, as the launch will take place gradually. In any case, most impatient users can download the APK file from APKMirror.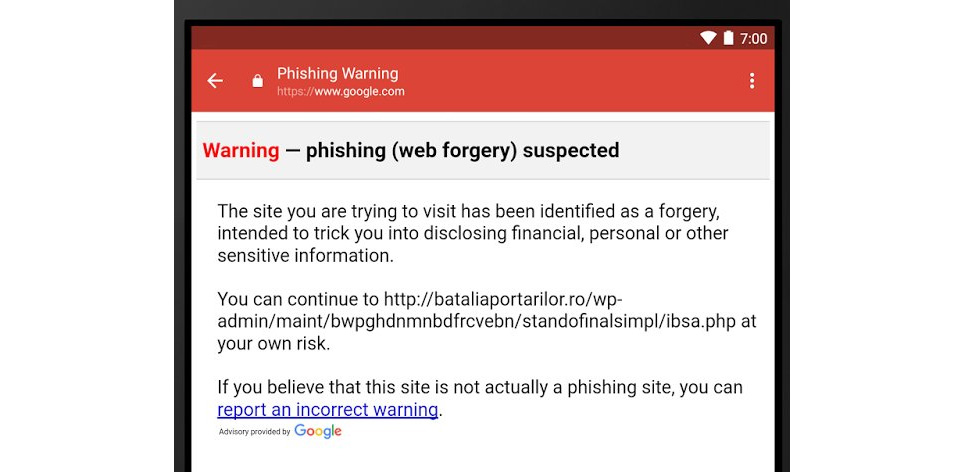 Gmail for Android updates and enables anti-phishing controls