At a time when production of 3D printers is proceeding slowly, especially in the consumer market, the Spanish manufacturer presents BQ Witbox Go: the first 3D printer in the world that can boast of the presence of the Android operating system. The Google operating system apparently makes this 3D printer especially versatile and accessible to less enterprising users, given the extreme ease with which they can connect their Android devices to the printer to use it.
BQ Witbox Go is an open source printer that will try to create a space in the entry-level market, an idea reinforced by a price of € 600 (for the base model) and a compact size (140 x 140 x 140 mm.). Powered by a Qualcomm Snapdragon 410 processor, it has 4 GB or 8 GB of RAM (depending on the variant). According to the manufacturer, this new device is characterized by providing a high printing speed. Specifically, they ensure that it is able to reduce the printing time from 2 hours to only 15 minutes.
Witbox Go - Specifications and Characteristics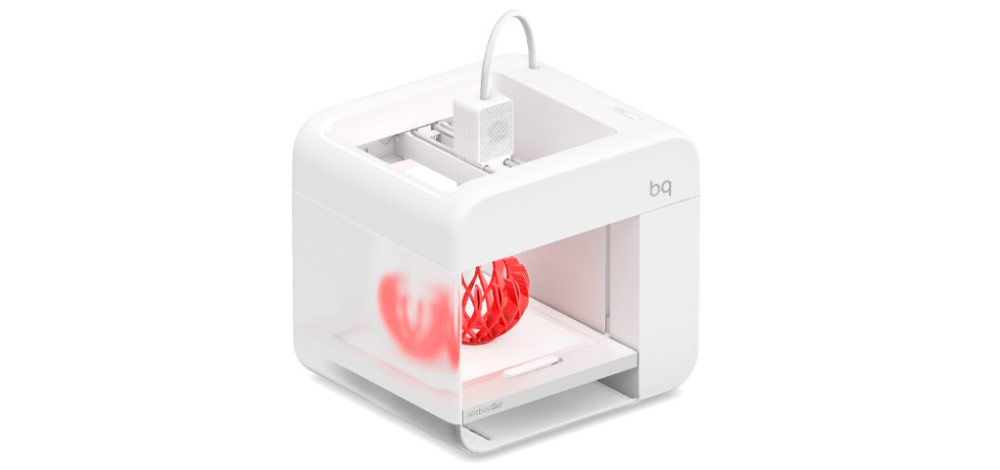 SoC Qualcomm Snapdragon 401;
4 GB/8 GB internal storage;
Chip Trinamic (for noise suppression when printing);
Operating system Android 6.0 Marshmallow.
This 3D printer can be connected to the main device based on the Android operating system thanks to an application made by BQ. Therefore, these are the devices compatible with the 3D printer:
Android smartphones;
Android tablets;
Android smartwatches;
Android TV boxes.
Witbox Go also supports Wi-Fi and NFC connectivity, allowing you to print from any compatible device. For the market debut we will have to wait until at least the third quarter of this year. It will be interesting to find out what an Android 3D printer can offer (compared to competing devices). Despite being an entry-level product, it could be considered an interesting device for all those consumers who want to get closer to the world of 3D printing.