The wait is over: Android Wear 2.0 makes its official debut, with the intention of further developing and returning interest in the smartwatch concept. Smartwatches are, in theory, the most versatile and independent devices in the mobile market, capable of providing advanced functionality, even when used in combination with a smartphone. The first two models to debut in the market with the new version of the operating system of the Google platform will be the LG Watch Style and LG Watch Sport, as rumors had anticipated in recent days.
In fact, the relevance of this update lies in allowing our smartwatch to be more independent, especially in relation to our smartphones, whose dependency was forced until recently. The new update to Android Wear 2.0 allows smartwatches to have a life of their own, and Google gives users the opportunity to install applications directly on the smartwatch without necessarily having to pass through the smartphone first.
Android Wear 2.0: all the news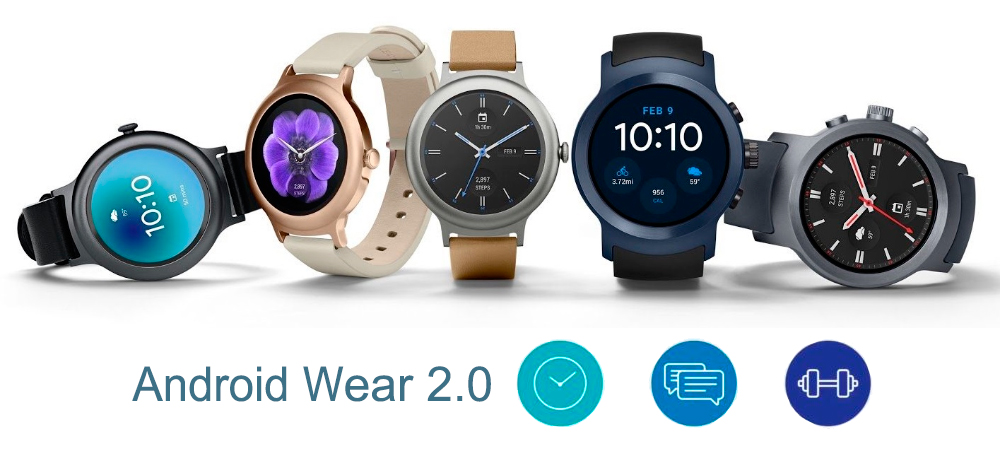 In terms of news, the most important is the integration of Google Assistant, artificial intelligence already offered in Pixel smartphones, which allows users to interact with their voice to perform actions such as calling a Uber vehicle or even to reserve a table in a restaurant. To activate it, simply press the power button for several seconds.
In addition, there is a new and simplified method for responding to received messages: when a notification appears (such as a WhatsApp message), you can now hide or reply to the message directly through the dictation option, or through handwriting on the smartwatch, writing text or adding an emoji. There is also the smart answer function that suggests a predetermined response based on the message you have received. On the other hand, nowadays is given great importance to the personalization of the watchface, which shows the information of third-party applications, and everything is configurable at the user's will.
The most anticipated feature, however, is perhaps the one that refers to stand-alone applications, that we have already commented, and can be downloaded and installed directly from the Play Store without having to rely on a smartphone. If your smartwatch has modules for mobile connectivity, you can also make calls or connect to the Internet completely independently. And not only that: it also offers integration with the Android Pay service, for digital payments.
Android Wear 2.0 is here: new features in your smartwatch