It is a revision of the automotive version of the operating system of Google. From now on we will be able to use it through the stand-alone application, with new features, including support for wireless connectivity and voice assistant Google Now, so these have been the first demonstrations of the integration of Android N in the automotive sector.
From now on, even those who do not have a compatible car with Google's operating system may use Android Auto. The Mountain View giant has presented at the Google I/O a number of improvements to the Android system for cars that will be first available as a standalone application for smartphones. The new application will arrive later this year and will better exploit the Android system, both during travel and when you are not in the car. This will allow the use of applications designed so that the driver is not distracted even when driving in a car that is not compatible with Android Auto.
As Google announced soon no longer be necessary to connect the phone through the USB cable to the vehicle, but simply take advantage of the WiFi network. In addition, you can use the navigation service Waze, alternative to Google Maps. However, Google has also improved the user interface, making it even more intuitive integration of new voice commands. Just by saying "OK Google" the system will activate voice commands and thus manage the various features offered by Android Auto. Google has also announced plans to offer Android Auto to other automakers, Hyundai and Honda will be the first, but soon could also reach many other brands.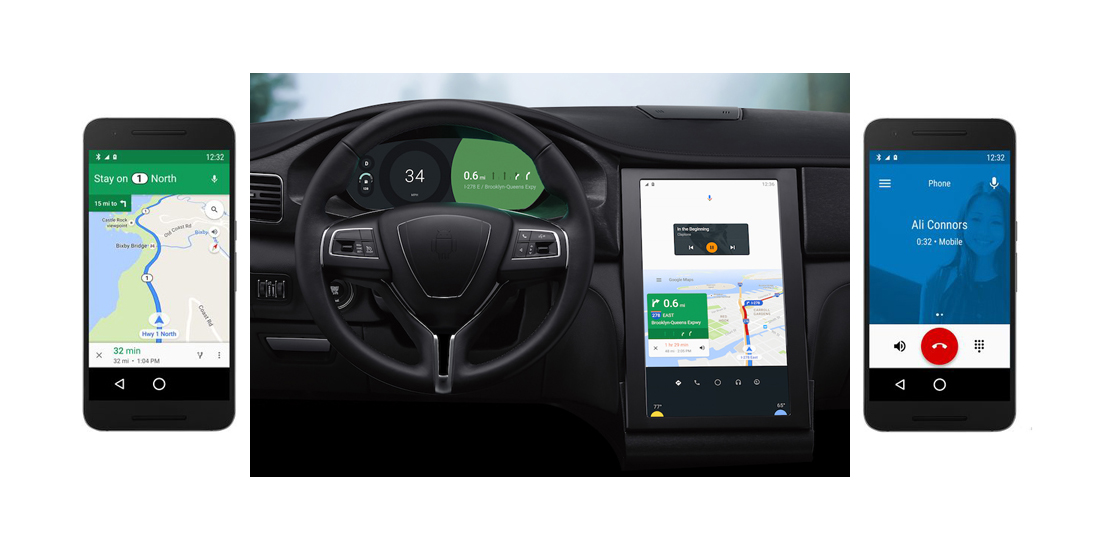 Given that the screens of modern smartphones are getting bigger, release the platform of the systems on board the car seems an option not to unduly penalize the end user who, despite the absence of a system of information and entertainment compatible with Android Auto, will take advantage of the same functions. Android Auto app will introduce a simplified interface compared with the Android operating system and will be strongly focused on control through voice commands. Necessary measures to simplify interaction with the system while driving, minimizing the risk of distraction.
As for the announcement of the aforementioned Waze (popular application dedicated to the GPS navigation apart from the competition by being born of crowdsourcing: many route information and traffic are provided by the user community that uses it) and that will be launched with the individual application by automakers to simplify access to their services.
From the point of view of hardware, Google can count on the renewed collaboration of Qualcomm to equip future Android Auto system with solutions Snapdragon 820A and Snapdragon 620A. Mobile derivation of the SoC that enclose the CPU, GPU and modem X12 LTE Cat 12, but suitably modified for integration in the automotive sector.
Android Auto brings new features in the Google I/O 2016