Having shown in action the new smartphones Pixel, Google finally announced the Android 7.1 Nougat for the month of October, when it will arrive in an early development version, while for December is expected to begin public deployment. Obviously, the first to have the new update of Android are the Nexus devices, while for other smartphones made by other manufacturers have to be aware of news.
Compared with the current Android 7.0, the new Android 7.1 Nougat includes significant enhancements to make the user experience even better with Android and especially more intelligent and intuitive. Among these changes, we found the night mode, new gestures for the fingerprint reader (if any), improved screen interface, compatibility with virtual reality platform Daydream VR and many other small innovations that allow developers to create applications.
Android 7.1 Nougat, however, has some exclusives that are only available for smartphones Pixel, for example, the new Pixel Launcher, Google Assistant and more. Android 7.1 Nougat will be available, certainly, for Nexus 5X, Nexus 6P, Nexus 6, Nexus 9, Nexus Player and Android One. It is clear that all users in possession of a smartphone non-Nexus will face a waiting period shorter or longer until the manufacturers give news on Android 7.1 with the appropriate customizations. And basically all this can also lead to unfulfilled expectations. Fragmentation is a problem that Google has faced in the latest version of Android giving great importance together with its partners, but so far the results are not as positive, since many smartphone are still waiting for Android 6.0 Marshmallow.
But with Android 7.1 Nougat, Google will not allow us to add all the new features of Google Pixel also in Nexus. In fact, they come with functions and support that will not be available for any other older smartphone. For those who wish to try the Developer Preview version, our suggestion is that you try it in a device suitable for this purpose. Like all beta versions may appear bugs that could compromise the user experience.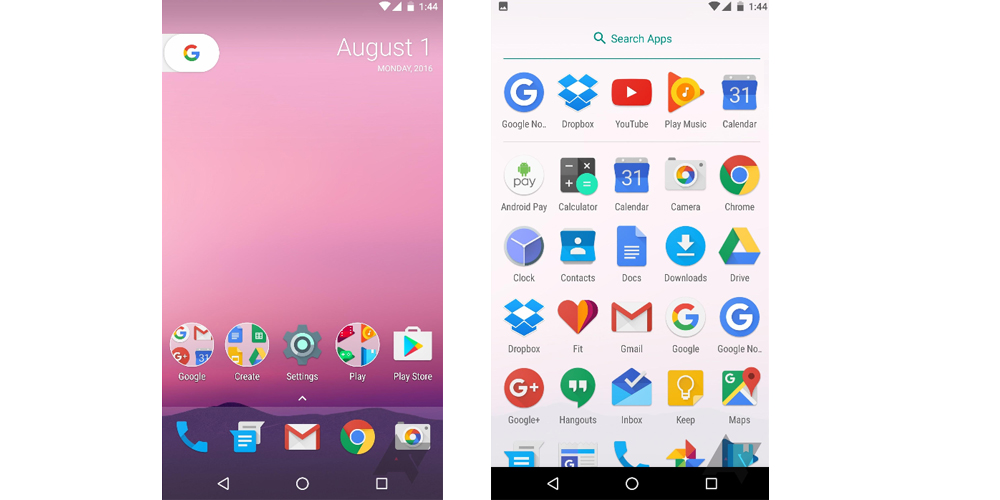 Android 7.1 Developer Preview scheduled for the end of October