The best high-end Android phones, partly considering the quality/price but especially quality are as follows. You can find cheaper smartphones with features that will be fluid, but they are usually built in low quality materials and poor finishing, and the feel and comfort is not even remotely similar to the high end devices, and all this is included in its price. Since the specifications are very similar, we will try to focus on the "value added" that differentiates these mobile phones between them.
1. Samsung Galaxy S6 - Samsung Galaxy S6 Edge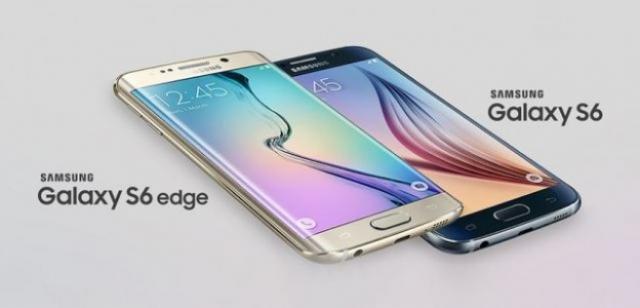 The Samsung Galaxy S6 and Samsung Galaxy S6 Edge have managed to provide great design that was expected from Samsung long before. Its aluminum frame and rear glass, with good ergonomics and a great look, make the Galaxy S6 to re-consider what is it a high-end smartphone, and because of this it is possibly the best out there right now, although you could argue that it is as the same level as the iPhone 6. Design has made to lose the resistance to dust and water, but in practice very few users will need. This loss worth.
Including the best screen on a phone right now (5.1 inches and QHD resolution), with a great quality of colors, brightness and contrast perfectly fit the needs of that in any situation. It includes physical buttons, and the Home button includes a new improved version of the fingerprint reader as they now only need to leave your finger on it instead of having to pass from the bottom up. A big improvement.
The 16 megapixel camera with optical image stabilization and improved optics makes really takes great pictures with high and low light. It is similar to the iPhone 6 above the rest of the Android competition, and in certain situations is the best camera on a smartphone this year, with permission of LG G4. Especially since the iPhone 6 is 8 megapixels, and if you need to enlarge an image you realize it is missing pixels to be usable. That does not happen with the Samsung Galaxy S6.
The terminal is fluid with Samsung Exynos 7420 processor, in graphics terms it is worst than others but it is logical when moving a resolution of 2560 x 1400 pixels, and software accompanying the phone finally starts to seem modern. Besides changing the look of TouchWiz with Android 5.0 is much appreciated.
You can expect a normal autonomy for this kind of smartphone (that last a day with average usage), and perhaps have included a Full HD screen in place that would have allowed stand out in this field. It is a missed the opportunity, but not detract from the terminal. Finally, the battery is not removable and not include a card reader, but it has an ultra-fast 32 GB storage minimum, with speeds that can duplicate any other phone.
2. LG G4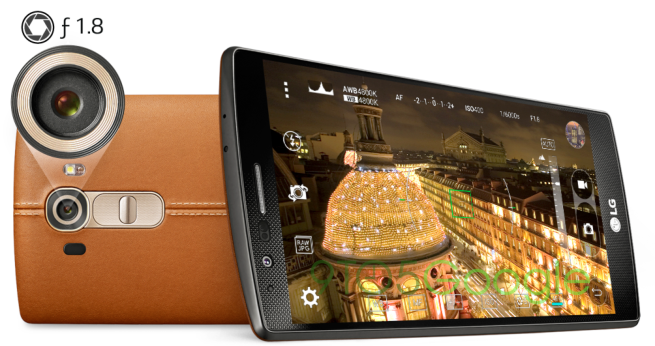 It is the last major terminal we expected in this new season that kicked out the last Mobile World Congress. The new high-end smartphone by LG maintains the heritage of previous versions but places special emphasis on topics highly valued by this segment of users: the camera, design and display.
The LG G4 wants to differentiate from scratch using a unique material for the back cover: natural leather, a new screen with Quantum Dot technology and a 16-megapixel rear camera that also stands out for its aperture of f/1.8. Many promises for a terminal that wants to win and convince. Because LG is the brand that better reflects the demands of the market, it listens to customers and focuses its developments and more new models to the market demands. Apple and its motto of "creating customer needs" creating products and making the customer believe they are different, unique and necessary and its time with rival Samsung to follow the footsteps of the first.
The customer is asking large but not excessive displays, has not requested any useless curved edges, the customer asks sharper screens, resistant screens, the client asks the highest standards in high-end phones, the customer asks removable battery and this is what LG G4 gives back.
3. Sony Xperia Z3 - Sony Xperia Z3 Compact
This high-end device by Sony does not bring great news regarding the Xperia Z2, but includes quite subtle and important changes. On one hand, a somewhat smaller size in the case of regarding Xperia Z2 (72 x 146.5 x 146.8 x 7.3 versus 73.3 x 8.2 mm), and a more rounded design that make it more comfortable to hold. Both screens as the Sony Xperia Z3 and Sony Xperia Z3 Compact have a brightness of 700 nits environment (looks good in bright sun), and a contrast 1150:1, although the color tends to acquire some blues but still they look really good.
The biggest difference between the two terminals is the screen size, although the Z3 Compact has a 4.6 inches screen (with a size of 127.3 x 64.9 x 8.64 mm) that make it much more manageable, maintaining a sharp screen, and better option for those seeking the best hardware in a small screen size. The Snapdragon 801 processor has better performance with 720p resolution than with 1080p, but you are not going to notice it. The camera in both is similar (to the advantage of the Z3), with 4K video recording, and the best on the market for smartphones, but that does not differ much from that of the Xperia Z2.
In terms of autonomy, it has a large battery in both models for two days with a medium-high use (with an even longer in the Z3 Compact), and resistance to dust and water as usual in models of Sony.
4. Huawei Ascend P8
Huawei P8 is synonym of design and camera. Huawei also wanted to be in the battle for the high end market this year. Huawei P8 is reminiscent of the recent Sony Xperia Z, with square shapes except for slightly rounded corners. Both chassis frame and front and rear part are made of aluminum, and Huawei boast of having achieved a design and aluminum unibody construction.
It has a 5.2 inch screen with HD resolution (1080p), which would confirm such statements in which those responsible for the company dismissed qHD resolutions. This allows better use of battery capacity and move more smoothly all elements of the screen, and for many the gap with higher-resolution panels are virtually priceless.
One of the defining characteristics of this terminal will be based on the SoC of Huawei itself. This is the Huawei Kirin 930 (a version with Kirin 935 where the GPU receives some integers). This development integrates an Octa Core CPU Cortex A-53, four of them at 2.2 GHz and four at 1.5 GHz of 64-bit with ARM Mali T628 GPU and a modem LTE Cat. 6 between other options.
In the case of P8 they have tried to improve the quality of the camera in low light conditions and high dynamic range. This could not have created an ISP comparing with that present DSLR cameras and also integrate a system of optical image stabilization which allows, among other things, compensate for motion and vibration to take pictures or videos with the camera of 13 megapixels. Huawei engineers have also boasted that the camera does not have any protrusion, which does affect the cameras of the iPhone 6 or Samsung Galaxy S6. This is according to Huawei the first RGBW sensor (four colors, including white) with this kind of resolution of the world, indicates that the firm produces 32% more brightness in high-contrast and 78% less noise in low luminosity to compare this one RGB sensor under the same conditions.
5. HTC One M9
HTC has resubmitted a flagship phone for the third year with the same design. Even in aluminum and has improved the feeling in the hands, it does give the feeling that they could have done much more in this section. Still, HTC One M9 is a terminal with a great design, accompanied by some great features.
The Snapdragon 810 processor was having overheating problems, but may have to limit it to what is no more than other phones when used for a long time for games or using data connections all day.
It is a terminal with high performance, which competes with Apple A8 and the Exynos 7420, and includes a great screen, the best on a smartphone, and set to 1080p resolution to have a good battery life. The rear camera is good, but neither can be said to stand out. If you want a phone with a better camera, you are not going to find it in this one. This aspect is one that HTC still has much to polish in future phones.