OnePlus is not like any other Chinese manufacturer that exists in the current scene. Innovation and curious process of launching their phones has attracted a large number of followers in its short existence. Today we compare the first flagship, the OnePlus One, with its new terminal, OnePlus Two, which has been known some weeks ago.
OnePlus Two features a number of new features and improved specifications with its predecessor could only dream of: USB type C, better battery, new software features, fingerprint scanner, etc. This is one of the best smartphones in value that exist in the market, and a step in the right direction by OnePlus.
Design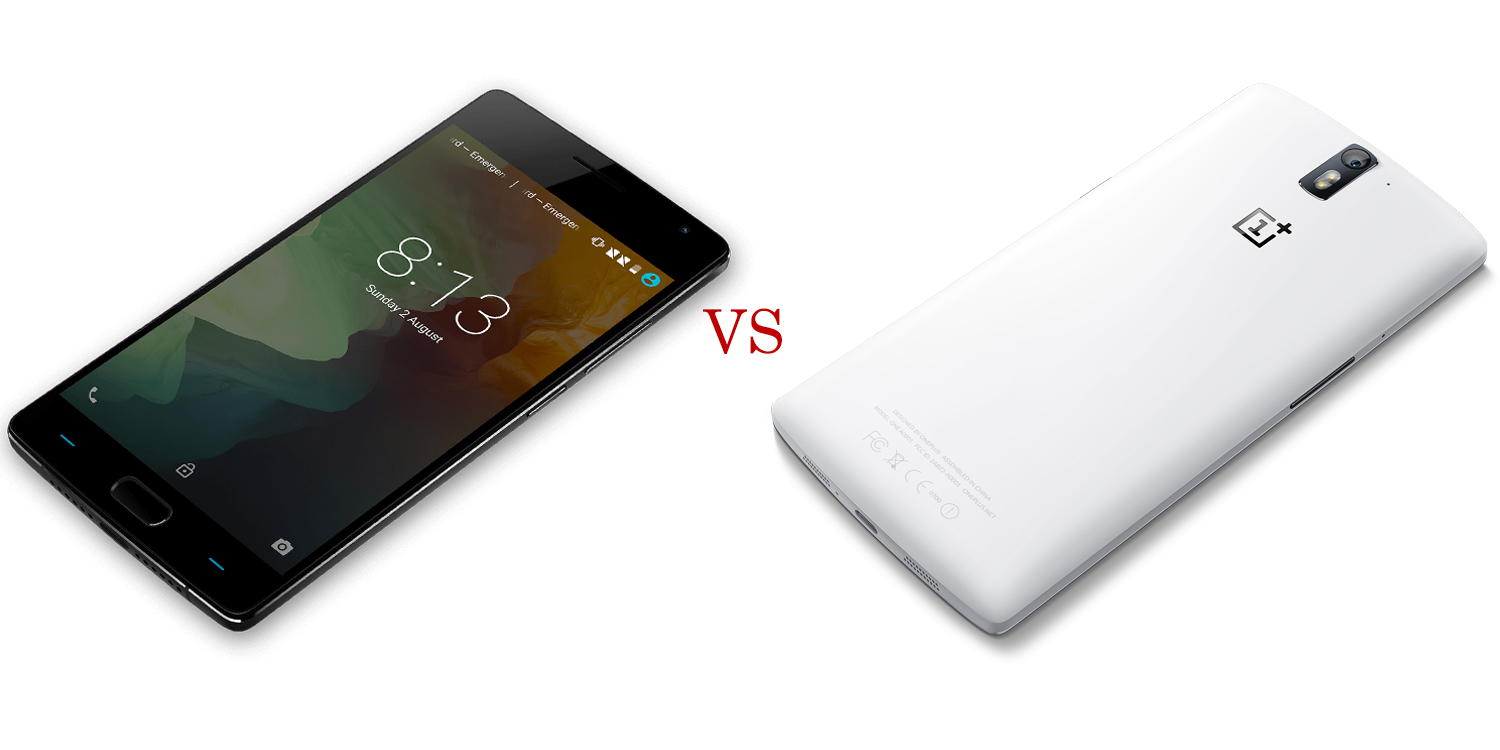 The OnePlus One design was, above all, incredibly original. The material, black sandstone, gave a rough but nice touch. In addition, both the placement of the buttons and size were done intelligently.
The OnePlus Two design has not been neglected either. Among its options repeats the black sandstone, a kind of imitation granite that brought the predecessor One. In addition, we also see three options of wood, plus a Kevlar.
The difference lies precisely in the dimensions and the relationship between the body and the screen, which is down on the sides of the phone. The first edition of the OnePlus phone had 152.9 x 75.9 x 8.9 mm, with a 5.5-inch screen, while the OnePlus Two with the same screen size, brings measures of 151.8 x 74.9 x 9.85 mm, so as you can see, the only thing that has grown is thickness, something few larger manufacturers decide between a model and its replacement. However, thanks to this size the OnePlus Two also brings a larger battery.
Display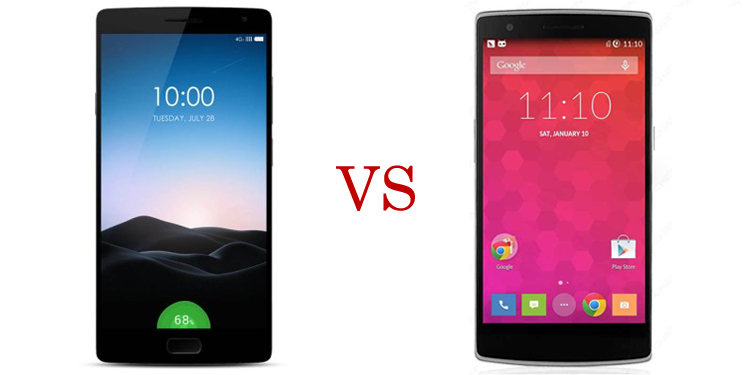 No aspect of the Full HD screenin the first flagship of OnePlus had been neglected at the time: its 5.5-inch screen formed the perfect space for a pixel density of 401 ppi reflecting a perfect color rendering and stable viewing angles.
OnePlus One screen offered suitable dimensions so it is logical that OnePlus has decided to maintain the 5.5 inches simply by improving body-screen.
Cameras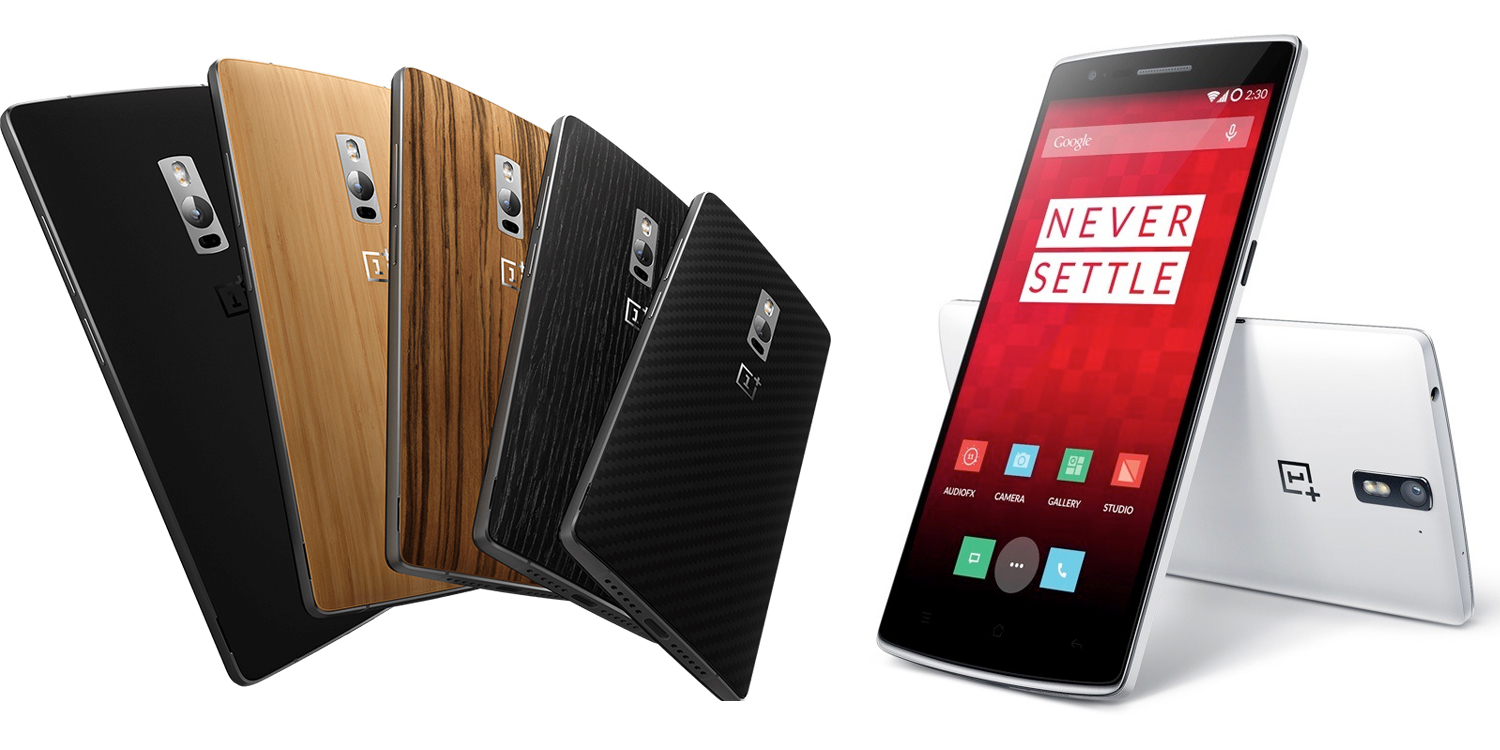 OnePlus One camera was not its strong point. In fact, it was probably one of its weakest specifications. Its sensor Sony Exymor iMX214 was able to shoot at a resolution of 13 megapixels, and in practice was rather mediocre results. The truth is that a phone in that price range of between 200 and 300 $ will always have some way to put it behind its competitors. In the case of OnePlus was, for better or worse, the camera.
OnePlus repeats the number of megapixels with which comes its new flagship, the OnePlus Two, but that does not mean that we are facing a bad camera. The OnePlus Two features OIS and laser focus, focual six lenses and aperture of f/2.0.
Software/Hardware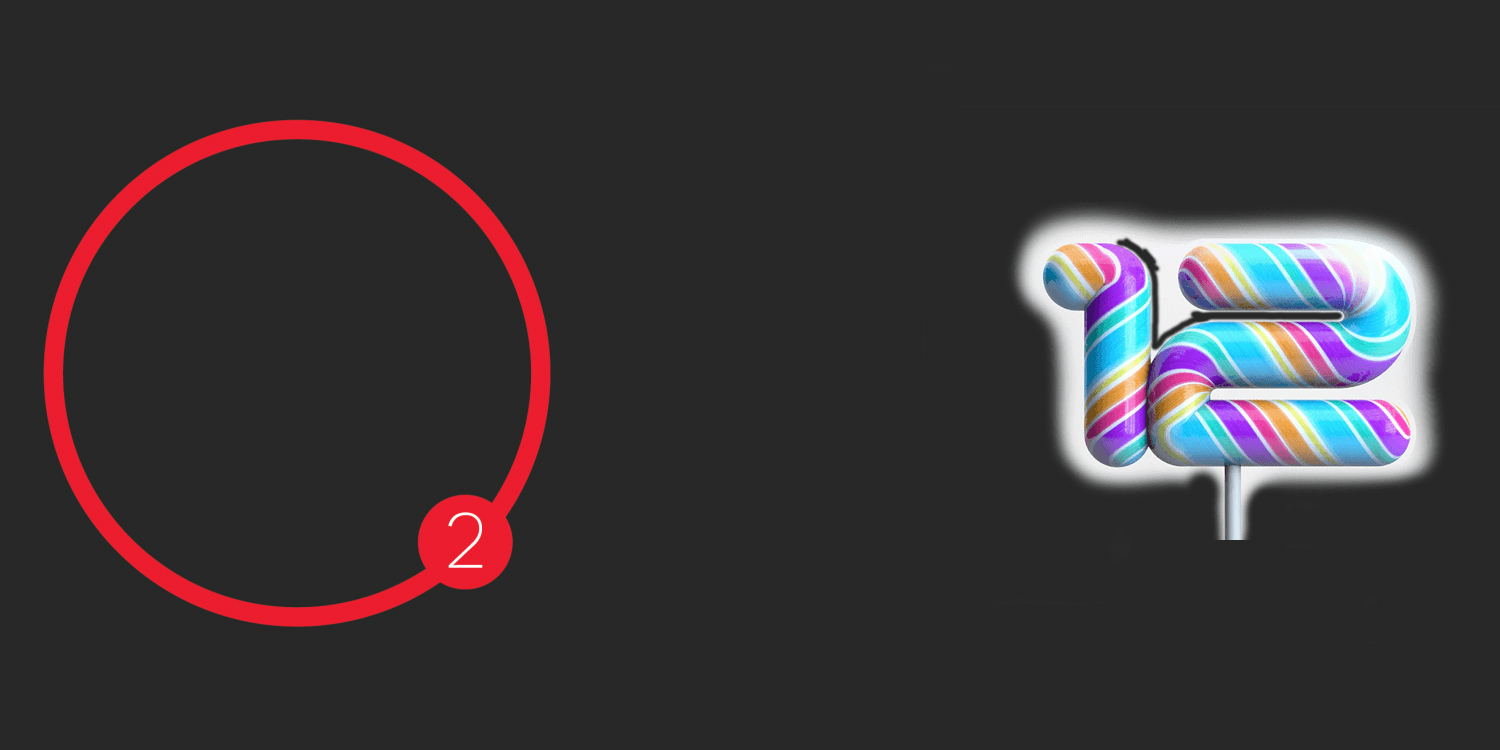 Android 5.1 with a layer of customization OxygenOS has been the result of the split between OnePlus and CyanogenMod after its first model and Cyanogen OS 12. This software OnePlus Two brings, however, has a number of interesting new features, such as control of sound, the possibilities for customization, dark themes or controls permit applications, a function that other users will not see until the arrival of Android M.
Perhaps the most controversial aspect of the new OnePlus Two is choosing Snapdragon 810 processor (hand burns par excellence). This chipset has been placed in other flagships like the HTC One M9 or Sony Xperia Z3+, resulting in harsh criticism for their heating problems and how these affect the proper operation of the terminal. All we can hope for ii is that performance results are as good as those of its predecessor, which housed a Snapdragon 801 processor with 3 GB RAM, giving optimal results.
Two new features put the OnePlus Two above the 2014 model: its USB port type C, which provides a transfer data much faster and more versatile range of accessories; and a fingerprint scanner, which, according OnePlus, works much faster than the iPhone.
Autonomy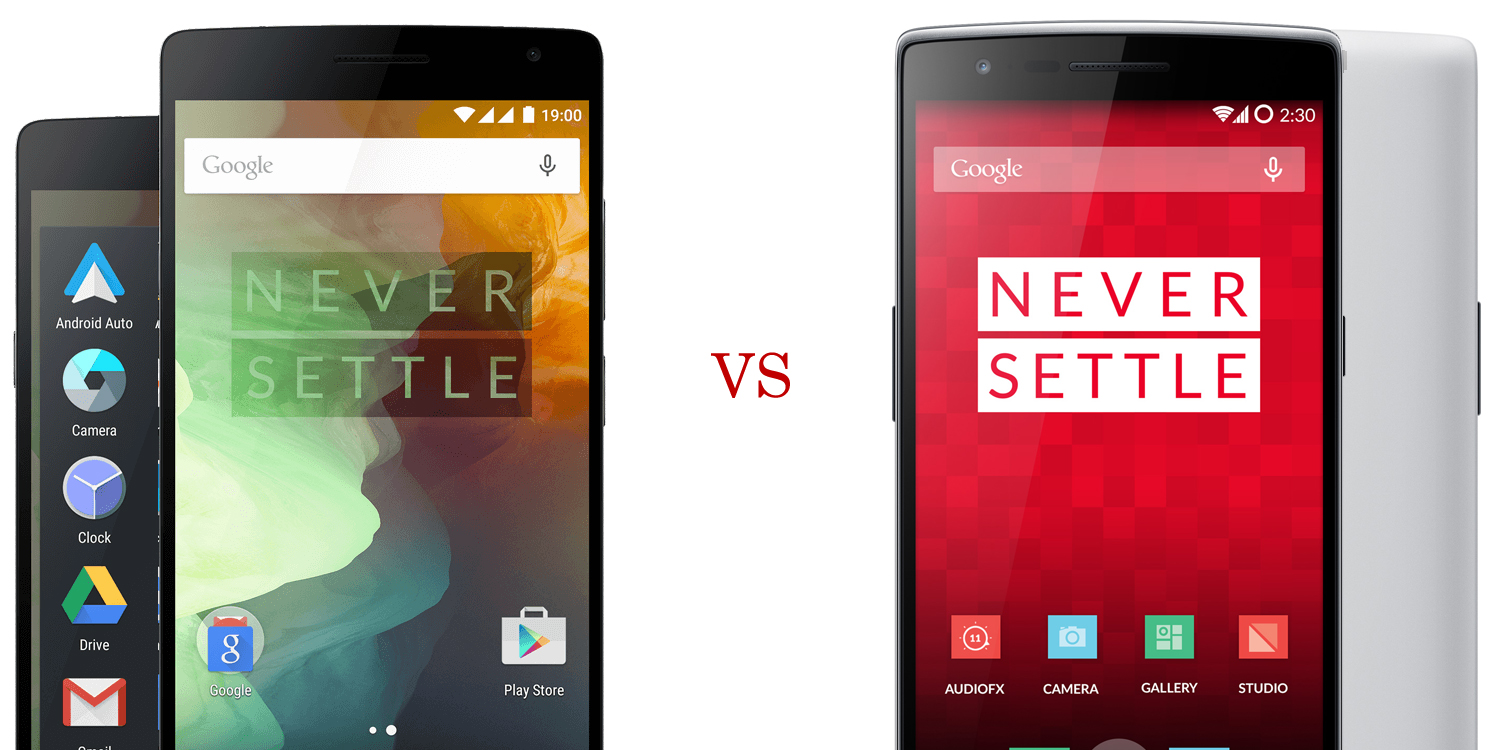 Regarding battery life, this is a growth of 200 mAh between the first and the second model, thus passing the OnePlus Two to have a battery of 3300 mAh. Quite a breath of fresh air after watching some high-end models this year reduced the battery capacity and, therefore, their results.
OnePlus Two versus OnePlus One