In one corner, OnePlus, a brand that did not exist two years ago, has generated great expectations again after this release. The cause is the OnePlus Two, the successor of OnePlus One (see: OnePlus Two versus Samsung Galaxy S6), which once offered a set of high-end hardware in a device with very affordable price and a sales policy based on invitations, along with customer service with predominance in social networks. In the other corner, the the six-time champion in sales and followers, the iPhone 6 of Apple.
Design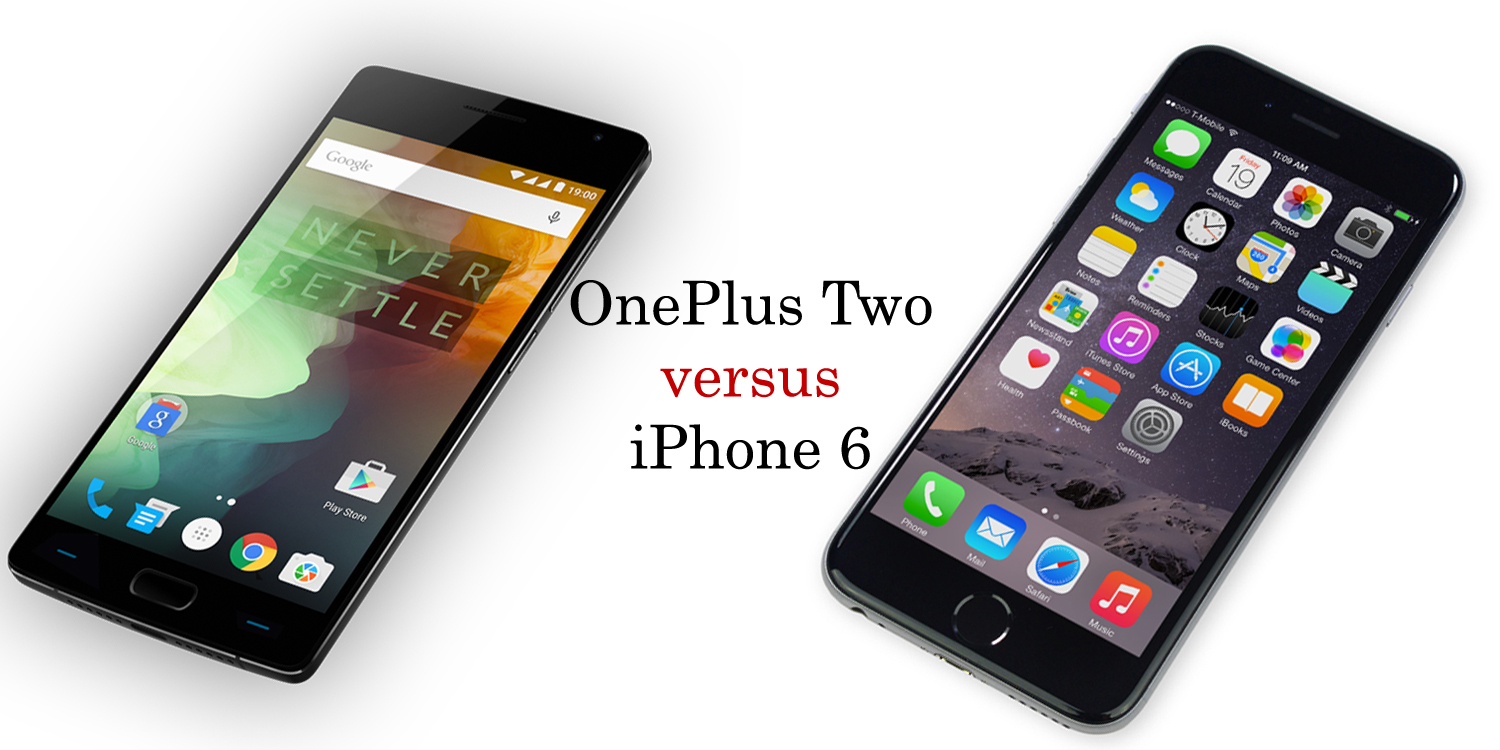 Design of OnePlus Two is relatively conservative with respect to the first device of the company and the front is almost the same, but both smartphones, the iPhone 6 and the OnePlus Two consist of an aluminum frame, however, OnePlus Two has interchangeable covers in the back and a dual SIM slot.
Display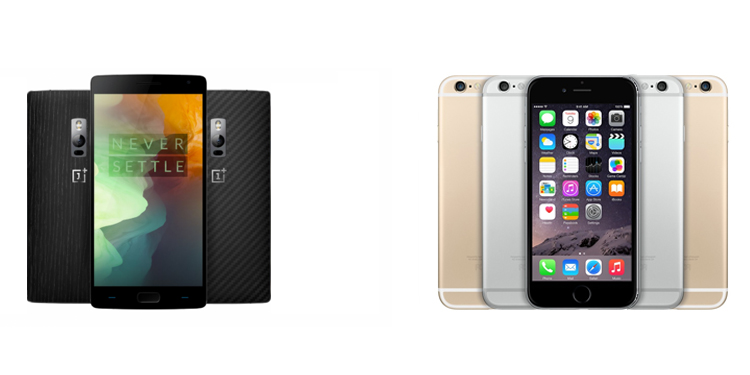 The OnePlus Two display is not only convincing, is the best that can be offered for that price. From the point of view of evolution you can criticize riveting in its main data to the previous model: 5.5-inch Full HD resolution. The display is made by Japanese JDI, as in the case of One.
The strengths that can be seen are in contrast levels, and how blacks are in the LCD panel. It is not so capable in levels of brightness, but in fact it is very similar to the first model, and pale when it is near to a heavyweight like an iPhone 6. This issue affects the visibility outdoors, staying in mediocre.
Cameras
As for the camera OnePlus Two presents a 13 megapixels back camera with aperture f/2.0 and laser focus supported, meanwhile iPhone 6 brings an 8 megapixels camera and autofocus. On the other hand, the OnePlus Two has a decent quality and more than enough, in order to save battery power. Therefore, density is slightly higher than the iPhone.
Software/Hardware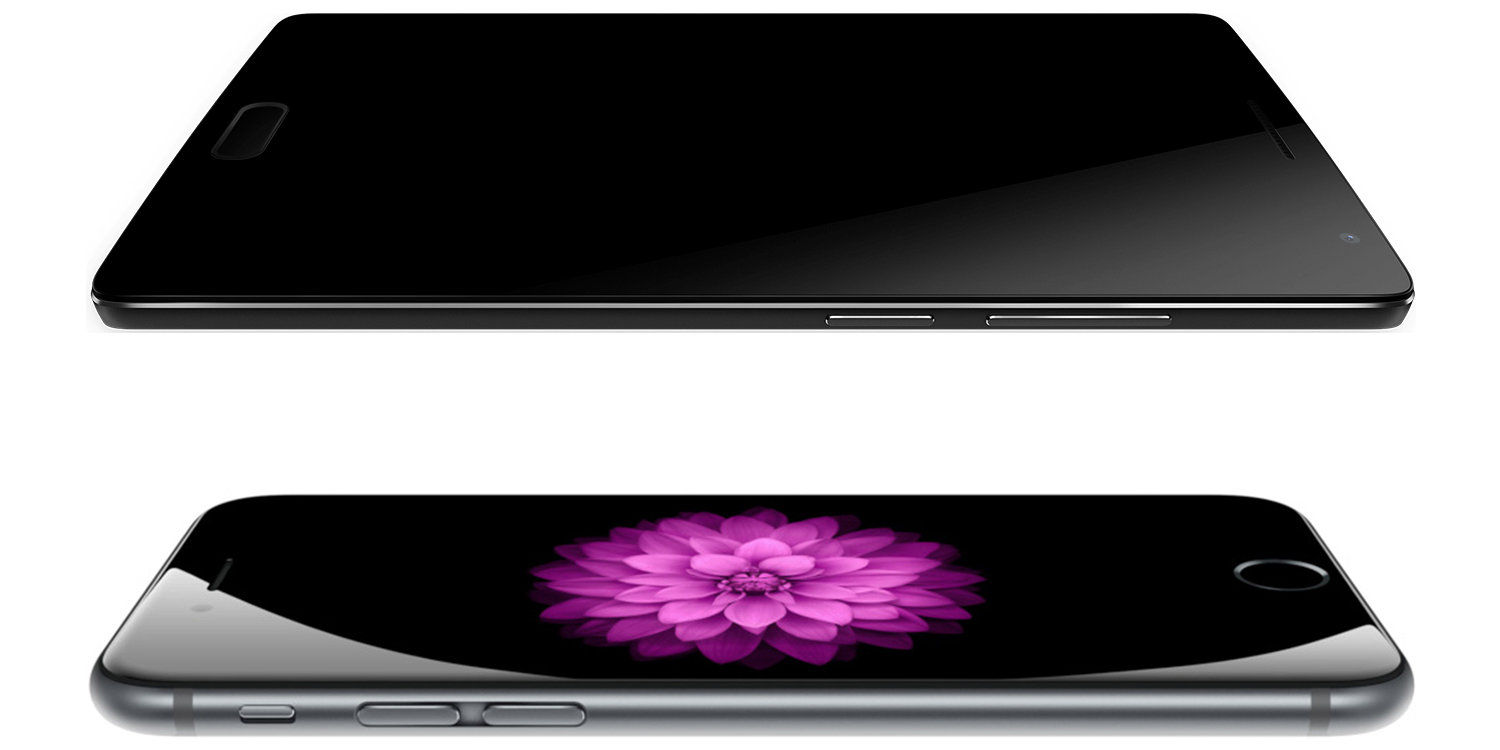 The use of USB-C as a method of charging and data transfer is a great news. There were few who criticized Apple with the arrival of the USB-C to the new Macbook, but this is the first of many moves that will certainly lead to standardize this type of connection for the many advantages. It also includes a fingerprint reader.
As for SoC, it is a Snapdragon 810 processor, which has such a bad reputation created by their overheating problems among others, although we assume that if OnePlus has decided to include this chip on their devices is that this includes a modification that avoids these problems. However delivers an Octa-core at 1.8 GHz system with 64-bit and accompanied by 3 or 4 GB of RAM depending on the edition you want to select.
The iPhone 6 has an A8 processor with a double core at 1.4 GHz, but as we know the effectiveness of the A8 chip is tested, and this is where iOS plays a key role. For its part, OnePlus Two does not work together with CyanogenMod platform anymore for their disagreements with the development team to switch to using Android 5.1 Lollipop with customization OxygenOS layer.
Autonomy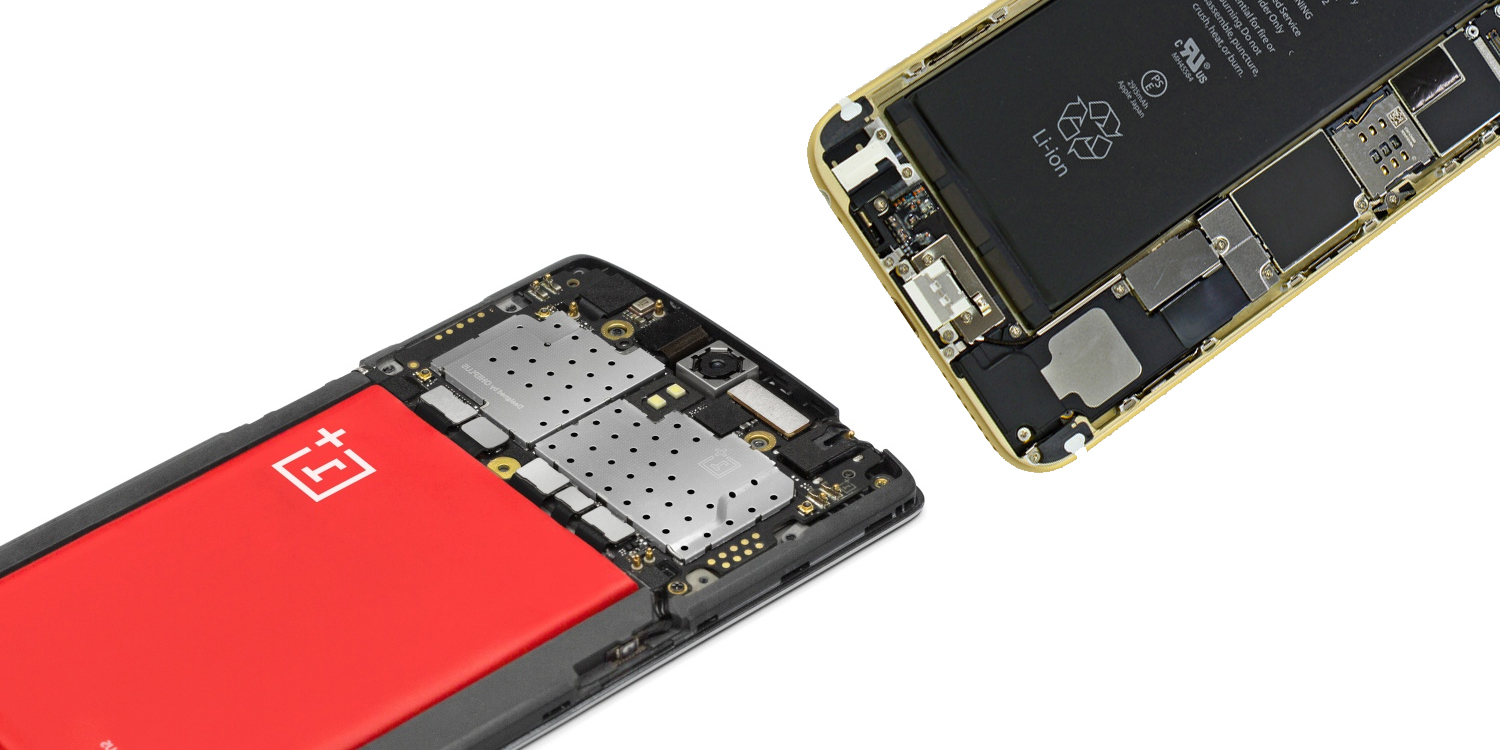 The battery in the OnePlus Two grows to 3300 mAh, which are 300 mAh more than what we had in the first model. With a similar view, a more modern hardware, we should think that we will have more autonomy, but it is not the case in practice, not so much.
Apple said that its devices have maximum battery life, it is known that the capacity for iPhone 6 is 1810mAh, showing superiority within the range of Apple mobile devices, but not against the competition.