As we said here, we owe you a comparison between LG G4 and Sony Xperia Z4. These are the new flagship of LG and Sony, respectively, which means a great competition for this year, also against Samsung Galaxy S6, iPhone 6 and HTC One M9. LG G4 stands out for being powerful and for the camera, also a win-win for Sony Xperia Z4.
Design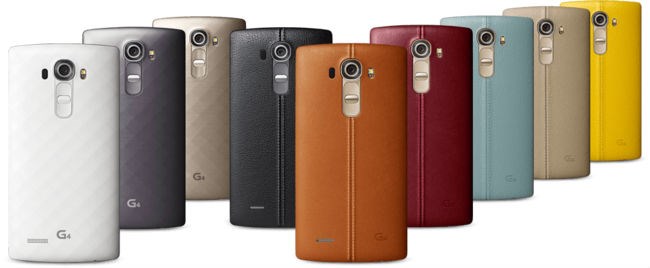 LG has placed great emphasis on highlighting (we dedicated a lot of lines here) in sections such as design, maintaining the same format for the rear and no side for keypad, as all its competitors, as well as reducing the side margins seems to have been as much as possible, which led it to be one of the best designed smartphones last year. However, in terms of thickness LG G4 has been somewhat lagging compared to rivals such as Sony, sacrificing a lot of amperage of the battery, the classic debate battery-design we've seen on other occasions but through some software manufacturers seem to be improving.
Display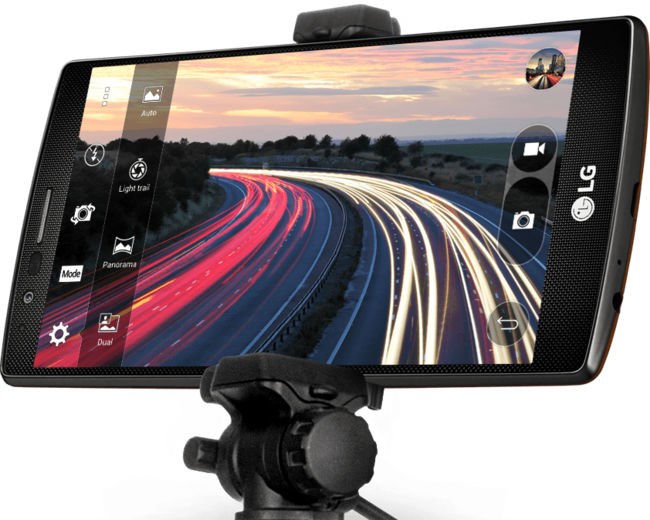 LG G4 has opted for an excellent quality of construction and a high-quality IPS screen. LG has decided to repeat brand for diagonal screen, which remains at 5.5 inches. Moreover, the resolution also remains QHD of 2560 x 1440 pixels, but with a P-OLED panel that significantly improves image quality. In this sense, Sony Xperia Z4 has nothing to do with it. In terms of dimensions, the LG G4 has a larger panel, and this time LG has eluded to remain among the best in the thickness.
Cameras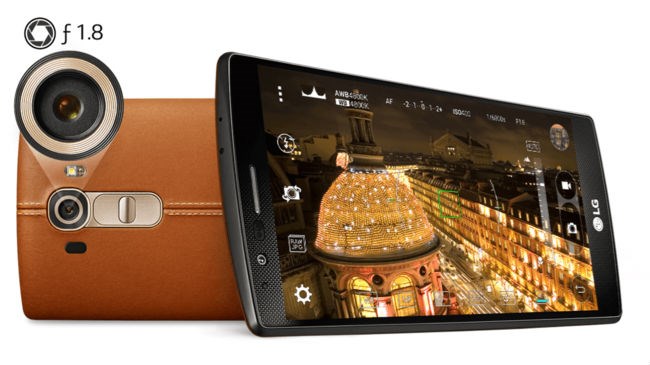 Moreover, the camera has become part of the role, and Sony always has made with glory, but the need in both devices to seek out differentiated properties as opening and manual camera settings are something improved here. The companies seem to want to step forward, whether to continue with the race of numbers or simply because users want more and more.
Anyway, LG has provided implementation of control options as open and shutter speed, which will give us many possibilities to capture the movement. We see a slight improvement over its main rival (which is not Sony Xperia Z4), in regard to the aperture, but the difference appears to be minimal, as well as an image stabilizer (OIS) version "2.0", which It will help a lot in conditions where the user makes use of the zoom and pulse itself.
Software/Hardware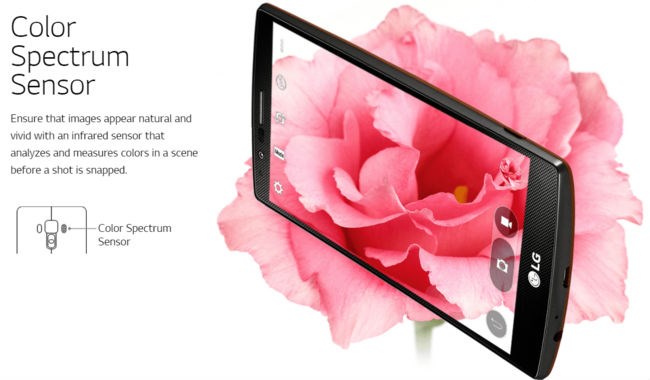 In addition to its impressive resolution, which was not so good last year to the battery, it seems that from LG they have been updated with the version of Android and the terminal will be launched with Android 5.1.1 Lollipop, which is a very good news for being a high-end.
We talked about a device that is positioned slightly below the iPhone 6 Plus and HTC One M9 (we will have to wait for official presentantion from Sony), which has a powerful Qualcomm Snapdragon 808 of six cores and 64-bit architecture. Maintaining the standards of high-end, its RAM is 3GB, though slower than the mounted by HTC and Samsung. And given its subsequent release, LG Electronics has joined itself the latest Google Android 5.1 Lollipop adding layer overlaid with customization.
Autonomy

The LG G4 promises to be adapted to the foundations laid by the new generation of high-end screen are complemented by a top quality camera module with main improvements over the LG G3 and autonomy that users demand thanks to its 3000 mAh performance capacity. All this, keeping defendants features like micro SD slot.
On paper it is too early to say, especially comparing to Sony Xperia Z4, so we will have to wait to get hold of one of these LG G4 and tell experience in the first person. By now decide on one or another terminal is not far from a simple task, as design, both hardware and software, as well as small differences that will determine the final decision.