Not yet confirmed the technical specifications of LG G4, but it seems that it will be a premium high-end smartphone with a focus on the camera (will be interesting then to compare it with the Sony Xperia Z4). It will include a manual control mode and there will be improvements in sensor and image stabilizer. From the LG G2, the Korean company has put much effort into its cameras and it is true that they have been at the level of the best smartphones in the market. While the Samsung Galaxy S6 include wireless recharging battery and mobile payment system Samsung Pay with a very innovative design (and also a very good camera).
Design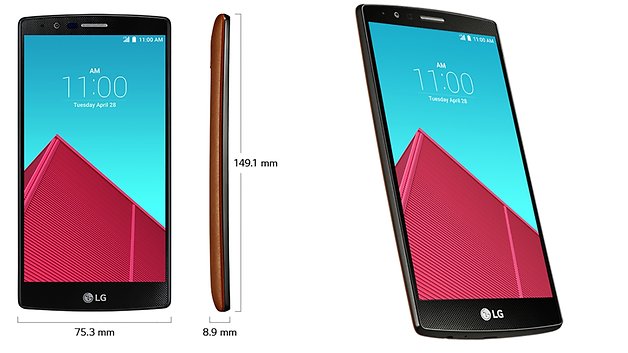 A few days before the presentation (April 28), some info were leaked by an oversight by LG, which uploaded the images for a moment on the product page of the new LG flagship.Of course it did not last long, but long enough for one of the legends of the leaks (Evan Blass), through his Twitter account, who could make public the images of what is actually the new LG G4. After seeing the terminal from almost all angles, little remains to be learned about its design.
Thanks to the filtration of several images of the LG G4 we will be able to expatiate on the subject. For example, we have discovered that it will be a curved terminal, as the LG G Flex 2. The leather detail was already seen in the first event where LG G4 was shown, but now we see the back keypad, camera, laser autofocus and dual LED flash included within that leather finish. So this could imply that the new terminal of the South Korean had rear leather. The big question now is whether it will be the style of Note 3 and Note 4 (i.e. plastic imitation leather), or whether it will be actually leather.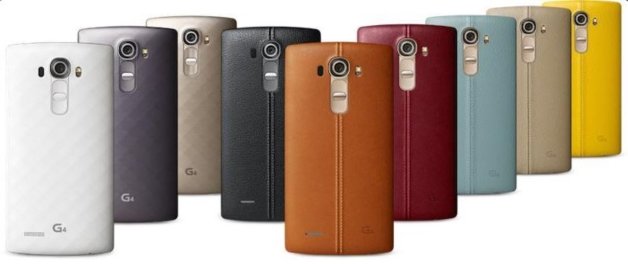 The back of the device would be made of metal, but hardly can be appreciated seeing the images above. Furthermore, it is noteworthy that other information exists which suggests that the LG G4 will be made of plastic and these images corresponds to the LG G4 Note, phablet metal stylus version. We do not know if the LG G4 will have a Stylus, or if it will be called G Pen, belonging to a LG G4 Note. Seeing the poor quality of G3 Stylus, they'd better improve much, or be a disaster.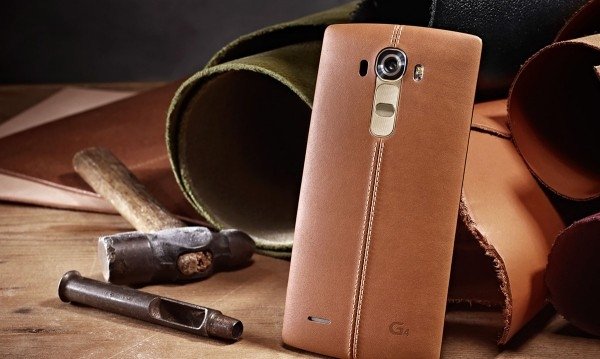 One possible improvement is being talked about in the vicinity of LG is making its new terminal waterproof. It is increasingly common to find in the best smartphones that have certification against water, and even Sony already included in midrange.
On the other side, we have the confirmed design of the Samsung Galaxy S6, a device that attracts the attention of consumers especially because of its design. The change is truly spectacular, and have found it a very attractive visually terminal which also accompany dimensions. As for materials, we can forget the controversial plastic. Here are aluminum and glass made with Gorilla Glass 4. The rear glass and metal frame fit too well here. It is a premium design in all terms. However, the Samsung Galaxy S6 is not waterproof.
Display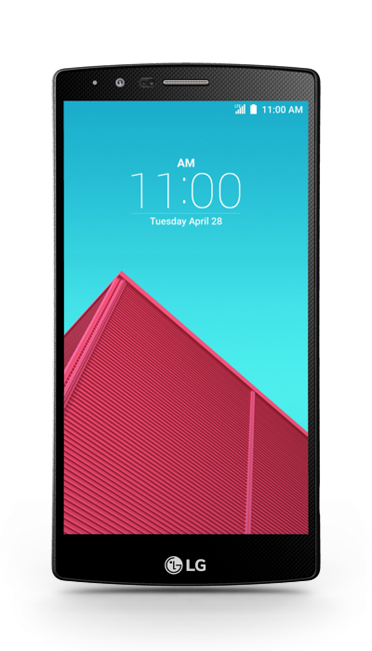 According to leaks of G4 that accompany these photographs, the dimensions of the terminal would be 148.9 x 76.5 x 9.9 mm. This means that it would be larger, wider and thicker than the LG G3. Given this and that LG has announced very narrow bezels of just 0.7 mm, we would know that the 5.5-inch screen would be protected by sapphire crystal and QuadHD resolution, although rumor points to be kept at 5.2 inches.
The downside to compete against Samsung Galaxy S6, it that it is a real breakthrough in terms of design, but what also makes the difference here is the screen and its technology, which creates a different phone. Its size is 5.1 inches with a resolution of 2560 × 1440 pixels. It is not possible otherwise, to achieve curvature Super AMOLED panel is used.
Precisely, the curvature of the screen on both sides of the S6 also implies that there are new features that will take advantage of it, another question is whether they are really practical or not. Many are those who believe that the implementation of the curvature on screens of mobile devices is more successful at LG, so we will have to wait to see the final and definitive LG G4.
Cameras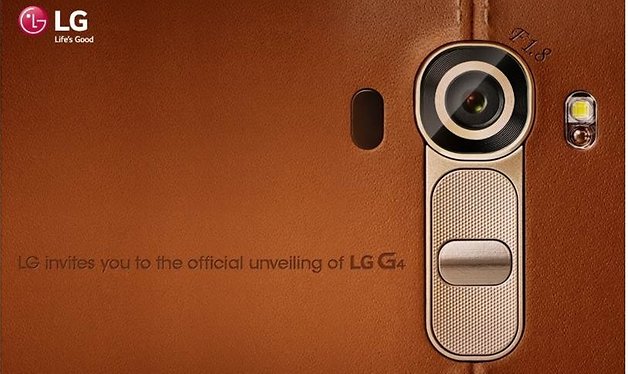 As we said talking about design, and as can be appreciated in the leaked images, the rear keypad design changes and returns to the rectangular button as it is in the LG G2. At the top and bottom of the volume buttons have a less curved shape are located. In this picture we can also see how the protruding further camera sensor. Finally, we see no change in the laser focus or double LED flash. However, yesterday we knew about a new video showing all the improvements of the camera of LG G4, developed by LG Innotek, as you can see here.
In the video, Colby Brown, working professional photographer, uses a LG phone to capture beautiful images. Brown will demonstrate the skills of the new LG G4 camera with its ability to capture more color, reduce noise environments with poorer lighting conditions or the software manual mode to take a picture and have full control over it.
Brown makes as if he is speaking of his professional camera he uses every day at work to show each of the specific functions that allow him to develop his work. The difference means having a lens f/1.8, the ability to manually control each of the major features such as ISO or accurate color selection for those photos appearing in top form showing the colors of nature, for example.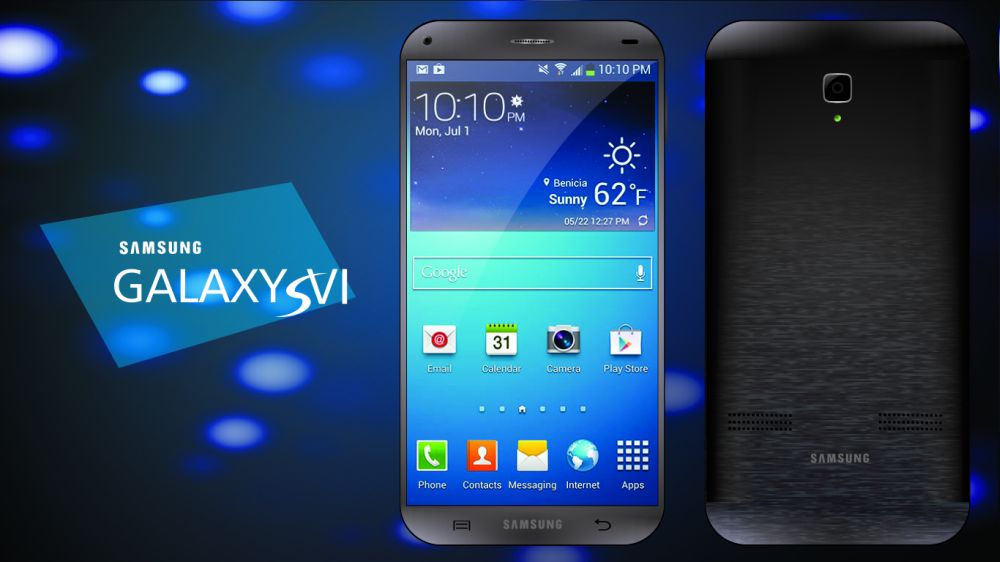 As for the Galaxy S6, it has a 16 megapixel sensor that allows video recording in 4K. Typical additives available: autofocus, LED flash and (although not new to Samsung as the Samsung Galaxy Note 4 already had it, it is true that we have for the first time in a terminal of the S range) the optical image stabilization. To achieve improved performance in low light, it has a greater aperture, namely F/1.9.
To complete the photographic experience, as usual Samsung has developed its own interface, excellent in image processing. In this case offer a cleaner interface, a first simplest most basic user interface and other with advanced functions that allows to change less common parameters for those who have little knowledge when using a camera.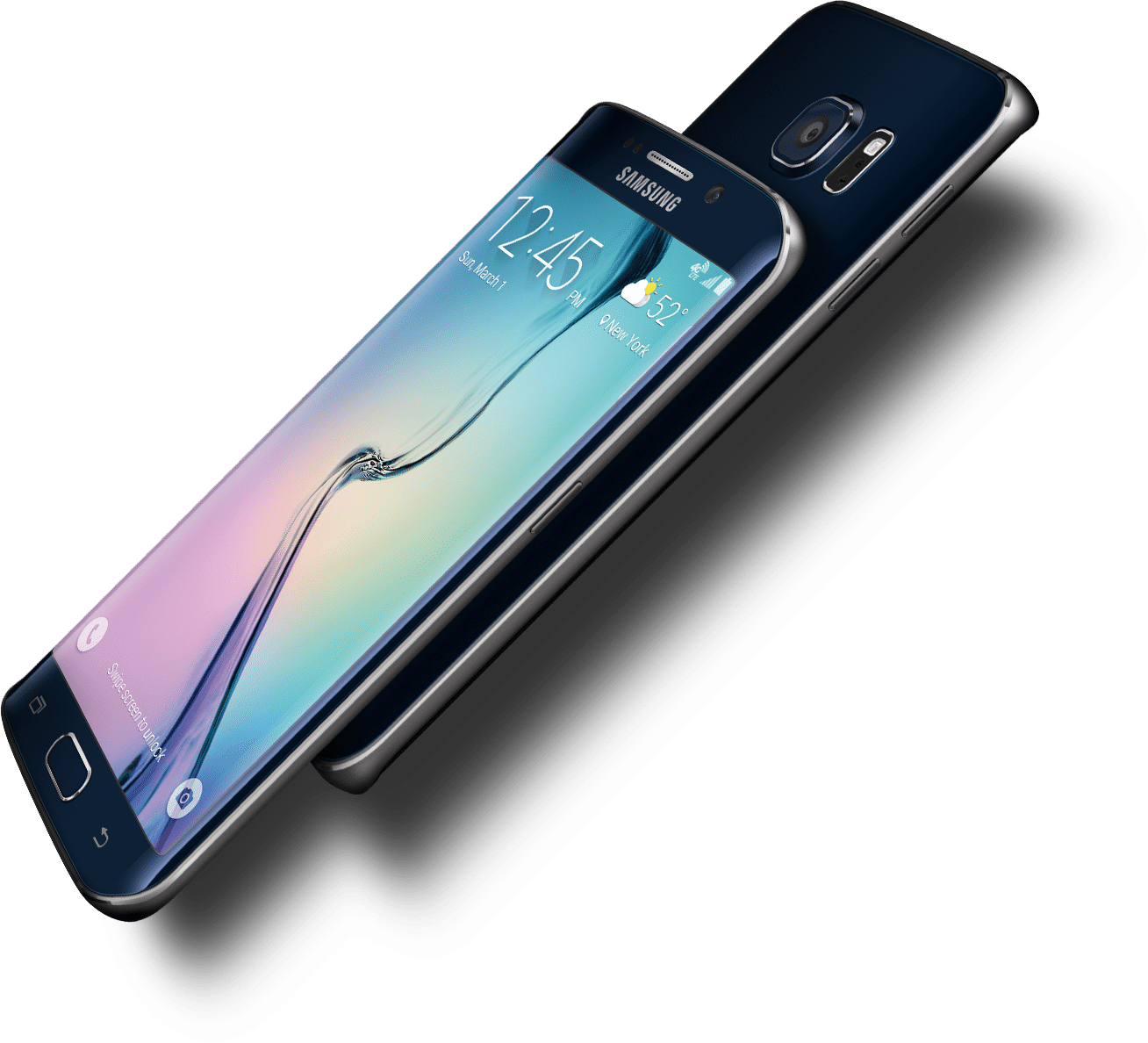 The fact of having more aperture, causes more light at the end that improves the performance of all situations, details that are slowly improving photographic experience. Coupled with optical image stabilizer causes a better performance in low light conditions.
Software/Hardware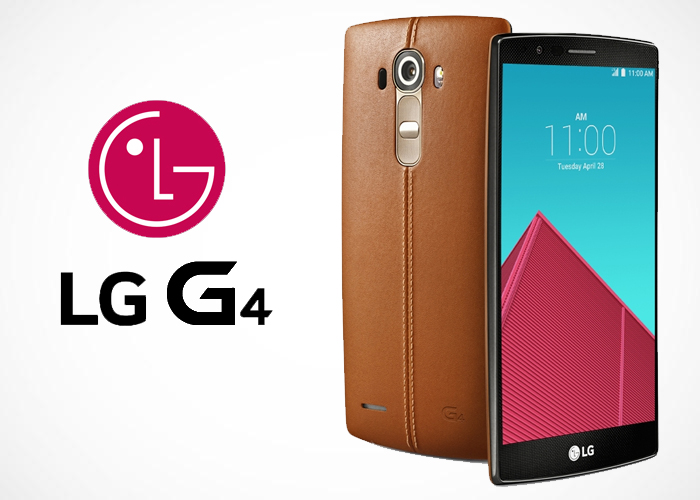 According to an anonymous Korean source, the new LG G4 could come with a processor Qualcomm Snapdragon 808 integrated. If confirmed, it could be considered a step back, because we are talking about a high-end phone in the middle of 2015, but it will influence the final price and will not overheat as the 810.
Now the question will determine whether it will have 4GB of RAM, as many people wondered whether such processor (which only supports ddr3), may not exceed more than 2GB. In any case, we must expect to actual comparisons following the launch of LG G4.
Rumors are saying that LG wants to renew its interface and, therefore, we would see a completely new version of its Optimus UI. Like Samsung, LG wants to remove bloatware and make software easier to amount to more fluent. Of course, could not miss Android 5.1 Lollipop on board. Other details of software point to a fingerprint sensor located on the Home button on the back and even are talking about a retina reader, although we still don't know.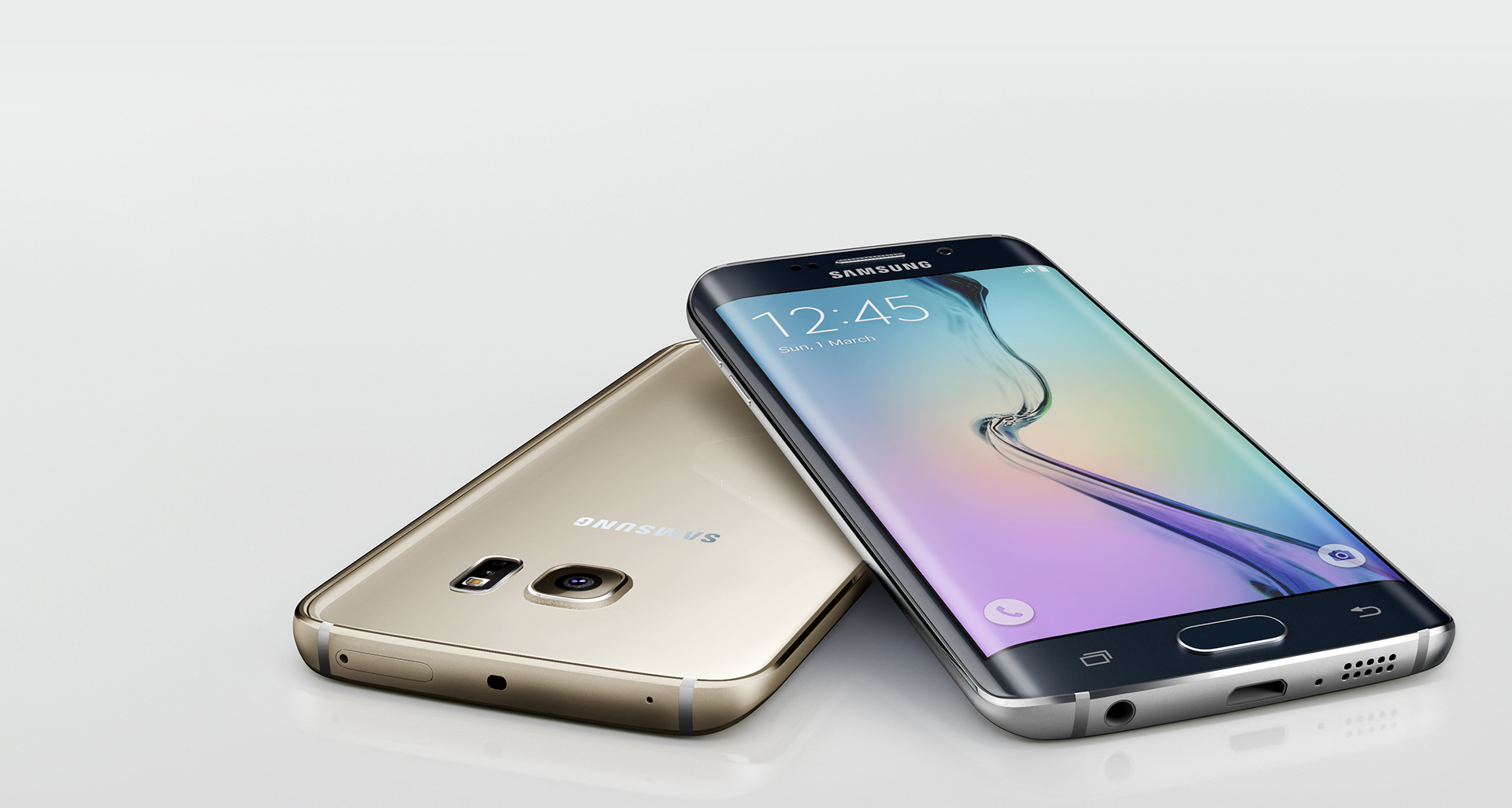 The Galaxy S6 uses an eight-core Exynos 7420 (14nm) chipset by Samsung itself, that performance 20% higher than the Galaxy S5. The Exynos is well flanked by 3GB of RAM (LPDDR4). Another important detail is the LTE support category 6, and the presence of heart rate sensor in the rear, or fingerprint reader on the home button.
Samsung takes the opportunity to catch up fast charging technologies - in addition to supporting wireless standards WPC and PMA - and with the new system can load the computer about 1.5 times faster than with a Galaxy S5. With 10 minutes of charging gives us to use the phone about four hours. It comes with Android 5.1 Lollipop, and with the new Android version Samsung reduces own additions and preferably leans toward the Google Material Design. Samsung manages to implement a simpler design without removing the entire software created over the years, although Android deserves much of the credit for providing the framework.
But there is something Samsung has done not so well, because the micro SD slot should not be underestimated, even though it has 32GB/64GB/128GB (depending on price) of storage memory. This feature can be decisive in a purchase decision for a group of users who really give it value. Starting makes sense: you can opt for a terminal with lower price (and internal memory) and extend it when you want and at a lower cost. But this card is usually a bottleneck to performance. The new Samsung Galaxy S6 decision was clear: it lacks of expandable storage capacity.
Autonomy

Another interesting LG G4 details has to do with the battery, that will be 3000 mAh and it may be replaceable. This means two things, firstly it can bring an extra autonomy for those times when we know we will not have a plug by hand and secondly that the body is not metal as it had leaked earlier.
Galaxy S6 has a battery of 2560 mAh, a capability that a priori may even fall short, but according to the manufacturer it will be enough, because they finally have been able to offer a good battery. Though. a longtime fans said they do not like at all because of the non-removable battery.