A few days ago we spoke of the HTC One M9, comparing it with the new Huawei P8. Today we dedicate another article to see how it has evolved over its predecessor, the HTC One M8. In fact, these days we informed you about a new update for the HTC One M9, which camera was not so good as should be, despite of that, this is an improved premium version of the M8.
Design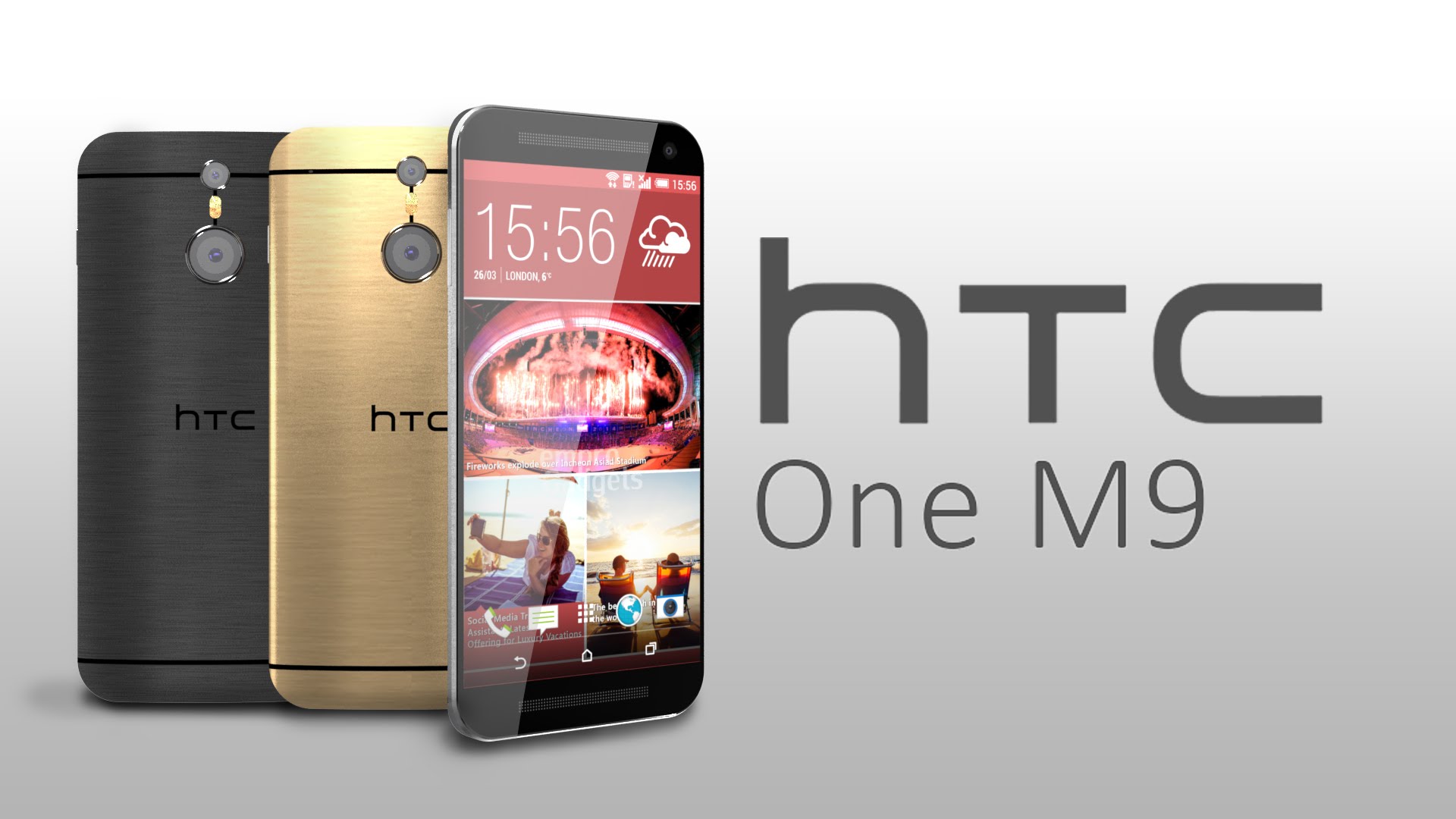 The HTC One M9 follows the same design we have seen to date in the HTC One M8, as you can see in the main picture, but it has minor differences. It continues to promote aluminum as the material for the entire chassis, thus, this high-end essence that characterizes the family is lost, even though it keeps elements of high quality including front stereo speakers, metal and glass materials and styling. However, HTC has not been settled for more of the same, but the construction process has been improved, resulting in even better and more attractive finished device.
Furthermore, it has improved a bit in dimensions, including the thickness, and it has lightened in 3 grams. The colors also help adding personality to its new smartphone, available in silver, gold, and black, and a most striking pink.
Display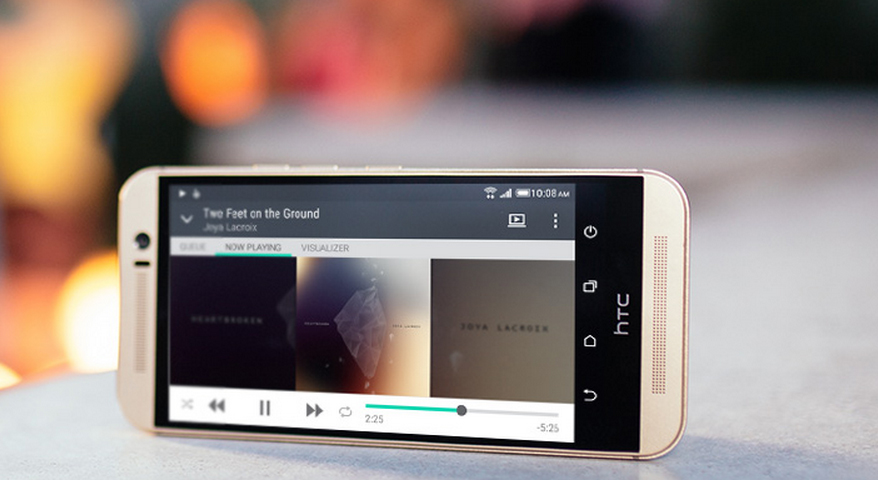 As for screen changes, the HTC flagship for 2015 is a little less impressive compared to HTC One M8. It has the same Super LCD screen of 5 inch, now with Gorilla Glass 4 protection for bumps, and has the same resolution of 1080 x 1920. This resolution is FullHD, but if you are really interested about it, there is still a debate about whether a better resolution is necessary for the general smartphones buyer, in such sizes.
Cameras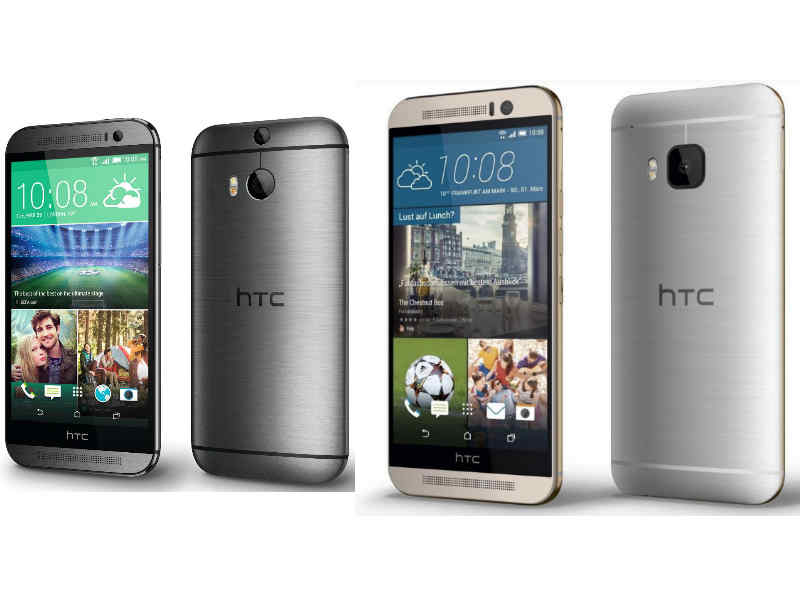 Most notably, in terms of changes in the camera is that the UltraPixel technology created especially for the original HTC One has been losing importance, and this time, even though it has not entirely disappeared, it has from the main camera, something that many were demanding, but that can be letting others down. Now, HTC has opted for a 20 megapixel BSI sensor, personally I considered it a change for better.
As we said, The UltraPixel technology is still here, but only in the front camera of 4 megapixel, which makes sense for selfies without flash, as we can see in other terminals of the brand.
Software/Hardware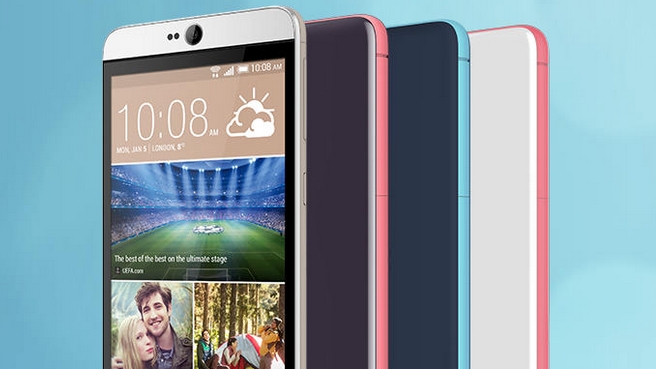 One of the logical improvements expected with each new device is in reference to the power. The HTC One M9 features one of the latest and most powerful chipsets in the market, Qualcomm Snapdragon 810, supported by a RAM of 3GB, DDR4 type, that should provide a much higher performance and energy consumption well below the Snapdragon 801 combination of 2 GB of RAM and DDR2.
Because we are comparing both smartphones from the same company, there are not many other differences to mention, except the obvious that come with the update of each year before mentioned. As such, while most devices are still waiting for an update to Android 5.0 Lollipop, the HTC One M9 already works wit Android 5.0 Lollipop. Along with Lollipop comes the newest HTC Sense 7.0, expected to be update to HTC One M8 too.
Sense 7 gives users more options control for navigation, a wide range of options to customize the style of the icons, wallpapers and widgets via an app that is called "Themes," more photo editing options and effects on HTC camera app, a new widget called Sense Home that lets you organize your apps, among other minor improvements.
The most important software improvement, however, could be more the contextual information in HTC BlinkFeed screen. As Google Now and other "smart" software wizard BlinkFeed now includes personalized recommendations based on time, location and other smart ways to measure what you want and when you want updates, for example.
Autonomy

The new HTC One M9 promises an enviable performance if HTC continues to optimize everything as it is doing in the last period. In addition, all strengths remain until now, as the front speakers with HTC BoomSound technology to deliver high-quality audio.
The justification for HTC to maintain the same screen as the One M8 was that it would lead to greater battery life. It is an intelligent idea and more when One M9 battery. You compare: 2840mAh/HTC One M9 versus 2600mAh/HTC One M8.
As you can see, the 2840mAh battery in the HTC One M9 increases slightly over its predecessor, although still lower than other smartphones in the same range. The One M9 requires that you charge it after a day of moderate use. This is a bit disappointing, considering the words of HTC One M9 of remaining on the same screen as the M8 to extend battery life.