Many users are aware of affordable terminals that are appearing on the market, two of those are the high/midrange smartphones designed by BQ and Huawei: the BQ Aquaris M5 and the Huawei P8 Lite (see devices that will receive update to Android 6.0 Marshmallow). Here we are going to compare both devices to see which one gets better specifications.
But as you will see below, both smartphones are good, so one does not have what the other has, it's a matter of opting according to taste. BQ offers good specification and it is a practical smartphone. It offers Dual SIM, 4G, good battery, NFC, etc. Huawei P8 Lite is one of the cheapest options in the midrange, has a good performance of the camera added to its large screen, sleek design and the price is quite competitive too.
Design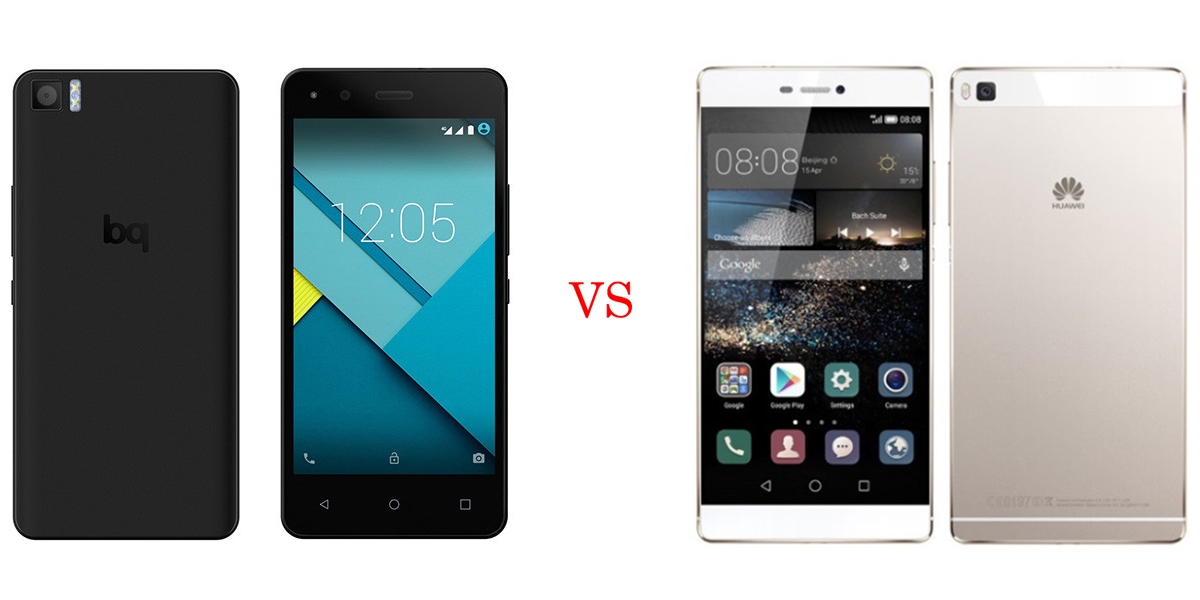 The BQ Aquaris M5 comes with a unibody design causing the battery is not removable. Android buttons are integrated into the display itself at the bottom and as a curiosity it never disappear while the display is on. The back features the logo of the brand, the camera on the top left and the flash to the right. It is a strategic area that not to interfere with your hands.
Huawei P8 Lite maintains some features of the original P8, and make us doubt at first glance, but if we compare the differences are obvious. The P8 Lite keeps the unibody design too, a skeleton of polished plastic polycarbonate back cover with a Corning Gorilla Glass 3, which protects the screen of 5 inches.
Display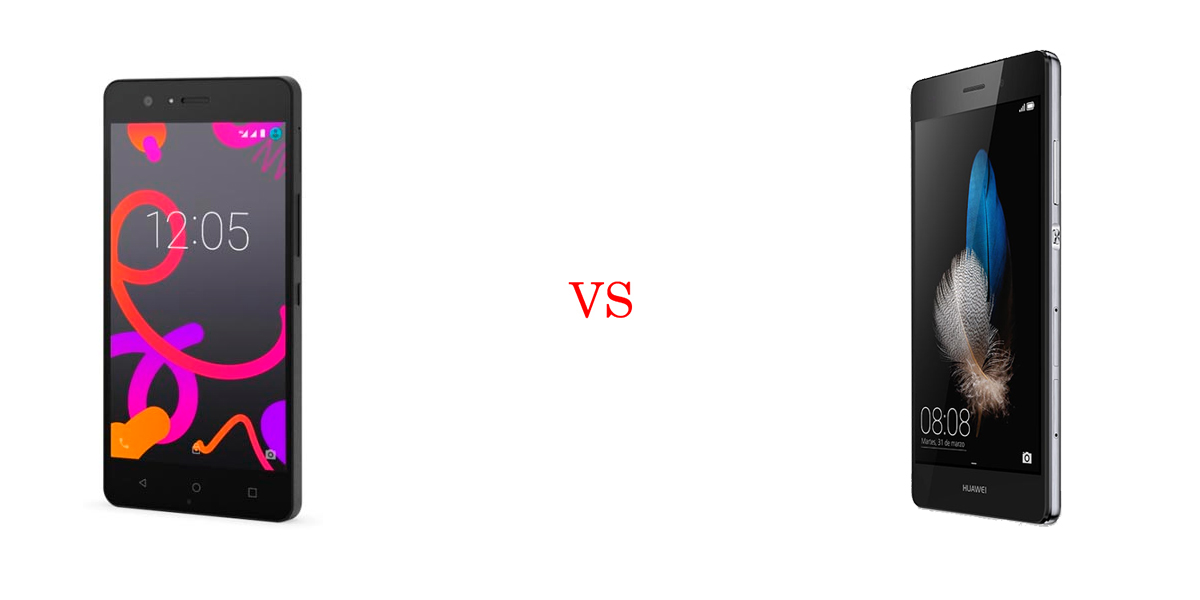 BQ Aquaris M5 mounts a 5-inch Full HD screen with a high dynamic range of color, we must point two important aspects of this M5. The MaxTouch technology of Atmel with which we can use this terminal also wearing gloves even when not certified to be water resistant, so we face a smartphone that will not become crazy if there are drops of water on the screen.
Huawei P8 Lite has a 5-inch IPS LCD panel with 1280 x 720 pixels with a density of 294 dpi, the feeling is very good to be a device in its range. The worst of it is the brightness, because we may have problems outdoors.
Both share similarities, BQ incorporates more technology but apparently we can say that is a draw although the maximum brightness of P8 Lite can be a big problem.
Camera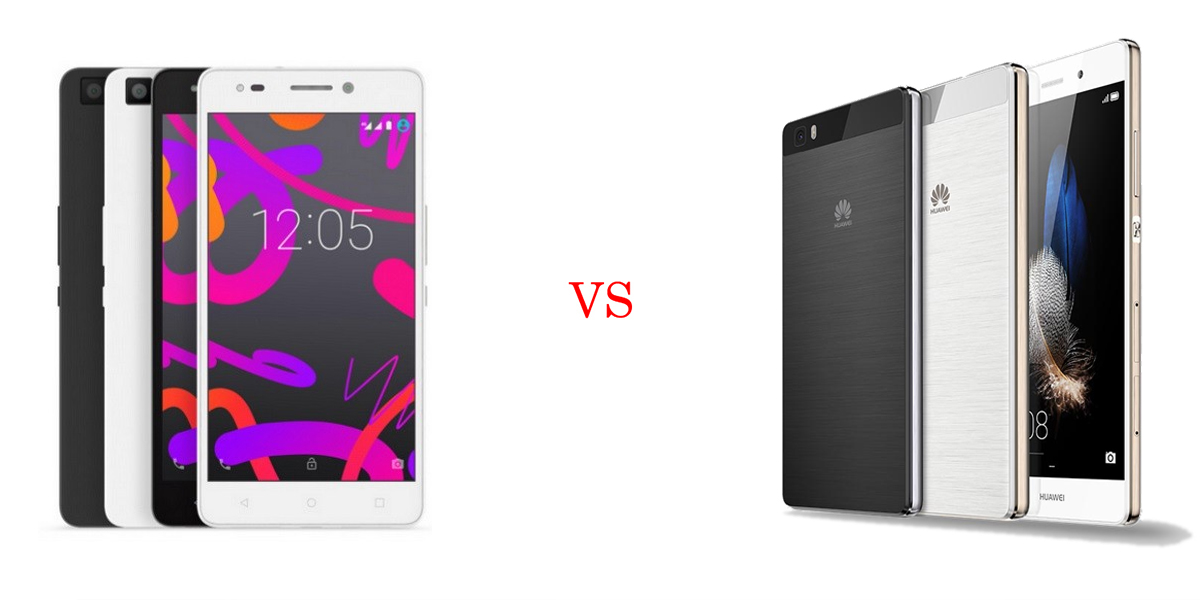 The BQ Aquaris M5 does not have the best camera of the market but offers enough quality to midrange users and offers more options for image processing. Regarding the front camera, we find a 5 megapixel sensor with an aperture of f/2.0 and an angle of 85 degrees. It also incorporates a flash to the delight of those who take selfies. The rear camera features a Sony IMX214 sensor of 13 megapixels and an aperture f/2.0 with Full HD recording.
The Huawei P8 Lite has a main camera with Sony BSI sensor 13 megapixels and an aperture of f/2.2, LED flash and digital image stabilizer. You have the option to activate the lock screen by double clicking volume down, the reaction time is not as good as already seen in other models. The interface is very similar to the iPhone because of the arrangement of it and the available controls. We found direct access to two photography modes: Beauty -10 levels- and automatic. Also we find two video recording modes with which we can record 1080p quality or make Time Lapse.
BQ camera seems to be the winner here, with good behavior and good specs.
Software/Hardware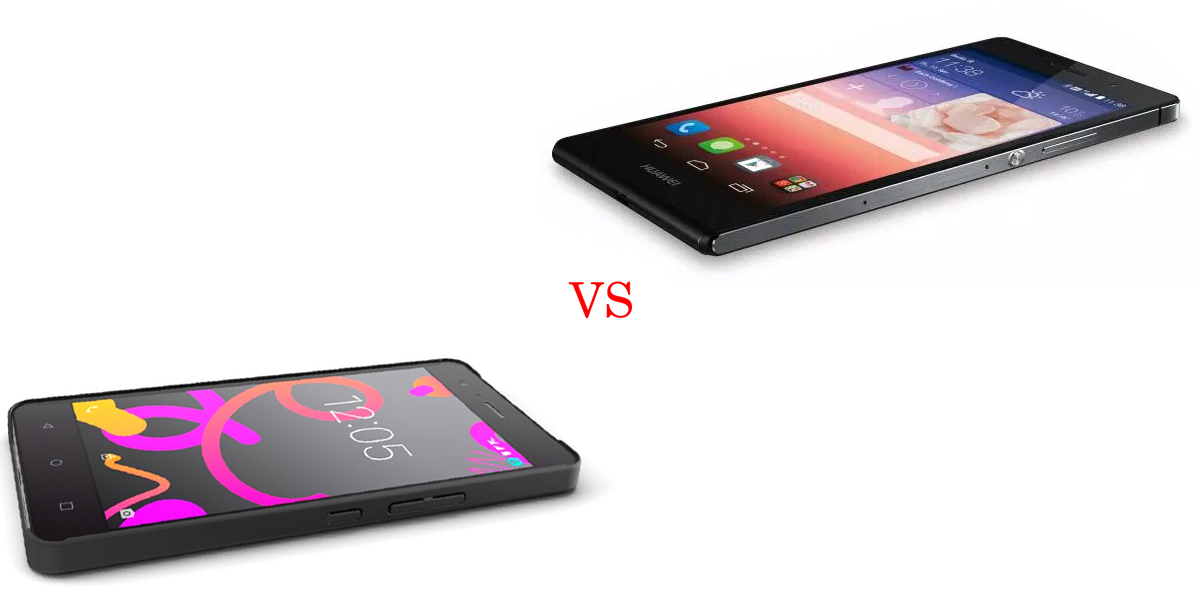 This is where BQ has decided to incorporate a processor of upper-middle range due to overheating of others in the same line, with Qualcomm Snapdragon 615. An eight cores Cortex A-53 divided into two groups of four cores for performance or energy saving at 1.5 GHz and four at 1 GHz. According to the model we find devices with 2 or 3 GB of RAM, while 16 GB storage version features 2 or 3 GB of RAM as it suits us but the 32 GB model is only available with 3 GB of RAM.
Inside the Huawei P8 Lite we found a Hisilicon Kirin 620 of eight cores processor at 1.2 GHz of 64 bit and a Mali 450MP GPU with 2 GB of RAM. The user experience with this hardware is quite good, although no significant delays, when changing from horizontal to vertical screen is quite slow. It has defended quite well in AnTuTu benchmarks (32,116).
The performance of the P8 Lite is not bad and seems to perform better than the Aquaris M5, however not a great difference.
Autonomy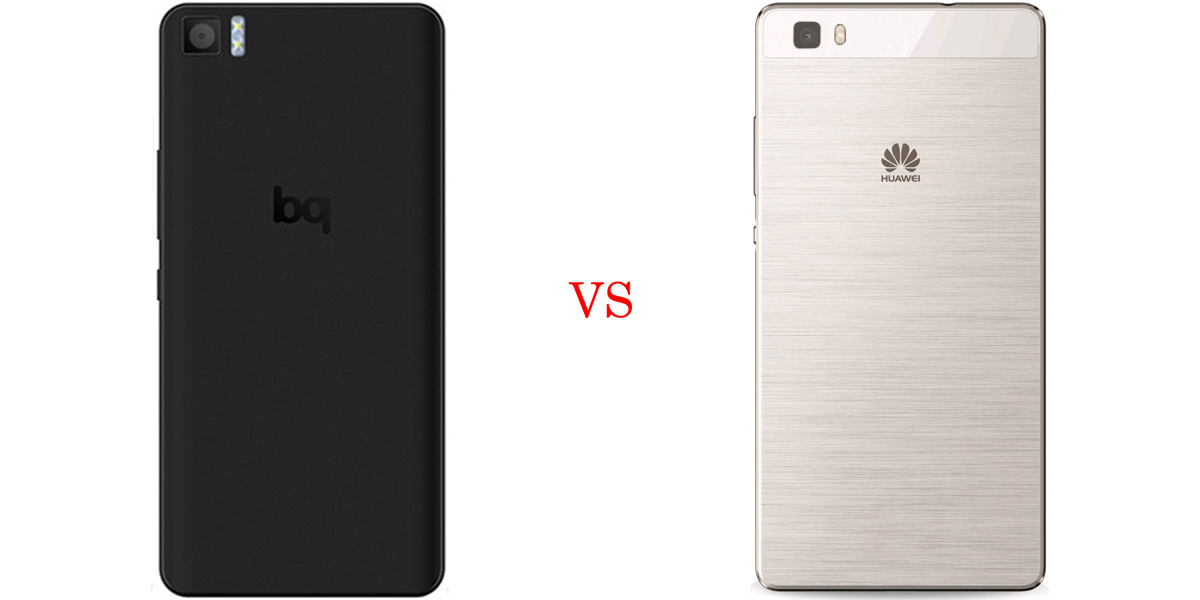 BQ Aquaris M5 includes a battery of 3120 mAh that allow us to use this smartphone intensively and still get to the end of the day without problems. For this, they had to sacrifice parts of the terminal that has been equilibrated in other software components.
Huawei P8 Lite battery offers a capacity of 2200 mAh, something small when you consider the size of the screen. We can use this P8 Lite smoothly for a full day with moderate use, what is great knowing its specifications. It has power control settings within two profiles: Ultra limited CPU and optimizing terminal connections.
BQ Aquaris M5 versus Huawei P8 Lite