Before Upgrading
You need a wifi conection and it makes a security copy of your data (contacts, multimedia files, etc.) on a PC or an SD card.
Update

1.- Settings Menu, General tab and pulse on About Phone.
2.- Click on the menu Check for Update.
3.- Click on the Software Update option, this option will check for updates and phone updates.
If there is a new version , you will be asked if you want to download and install it . If not, you will be told that there is still no update available and therefore you already have the most modern version installed.
4.- We check if there is any software or software that selects the phone periodically.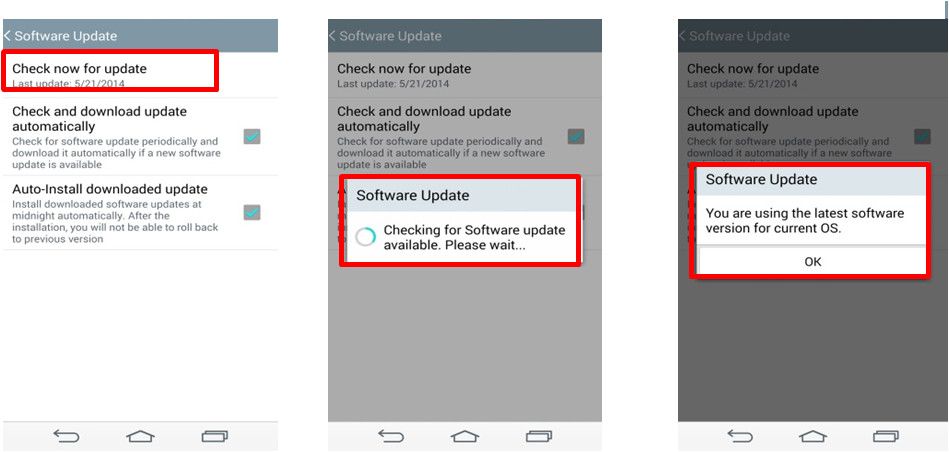 Attention:
If the software is updated, the team will not start if it falls in the logo, it is likely that some error has been produced in the process.
You can try to perform an emergency recovery using a PC and LG Mobile Update software. This procedure will attempt to install the latest software version of the terminal via a USB cable.