ZTE is preparing to introduce the heir to the Axon Max phablet launched last year in China and had a 6 inch screen and a Qualcomm Snapdragon processor midrange. In its new role, will complement the recent Axon 7 and Axon 7 Mini.
In short, the time remaining to meet the new ZTE Axon 7 Max is getting closer, so much so that the network already have begun showing unofficially images of what could be the design of this phone. From the images in question we can guess that the Axon 7 Max is the same size as the previous model, with a dual camera on the back and a scanner for fingerprints now almost inevitable.
As for the technical details, the new smartphone from ZTE would have a 6-inch screen with Full HD resolution (1920 x 1080 pixels), a Qualcomm Snapdragon 625 processor and a memory of 4 GB of RAM and 64 GB of internal storage. Connectivity consist of a dual SIM module and full support of LTE networks; while the operating system that will be fitted as standard is the Android 7.0 Nougat, using the graphical interface MiFavor UI 4.0.
The ZTE Axon 7 Max should not take long to reach markets, taking into account this first batch of images, and that the preliminary model would be already working and being practically definitive from the point of view of design, so we could even attend a presentation at the end of the month now underway. For details on the multimedia section and the battery still we have to wait for the presentation at the event, which is expected in any case, in a short term.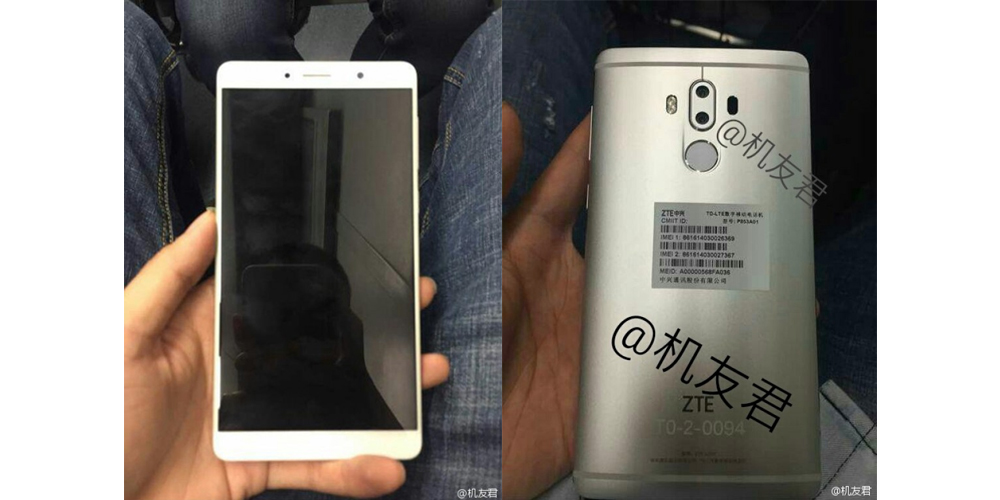 ZTE Axon 7 Max: Android Nougat phablet with dual camera