Although many assumed the time was near, we had to wait until today to know the confirmation of the news (or the first advance confirming the news of the deployment). The Xiaomi smartphone will receive the update to Android Nougat. The image does not leave place for doubts: a model called Xiaomi Mix (with total certainty the smartphone Xiaomi Mi Mix) has carried a test in Geekbench, and, from the list published in the website, it is concluded that the operating system used for that test is Android 7.0, a good sign for all the owners of the popular Chinese device.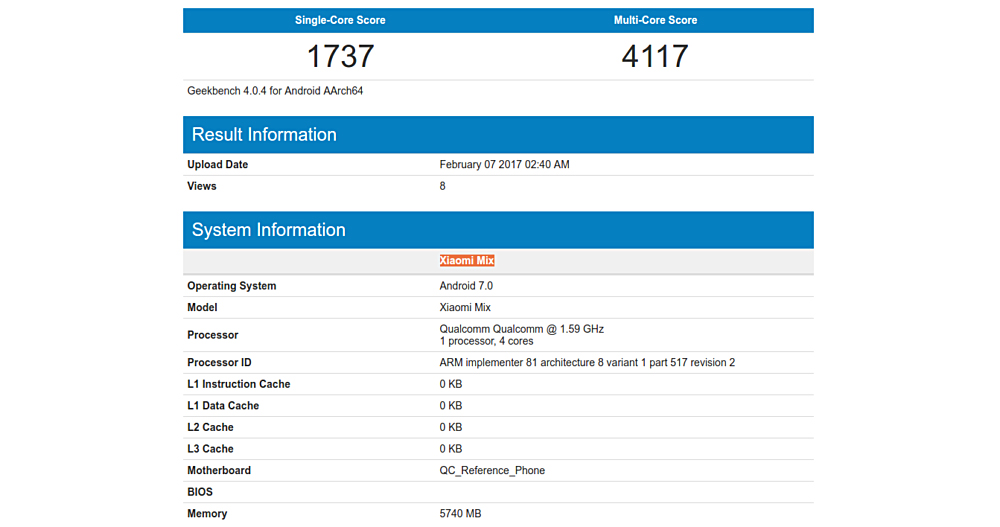 As we say, the fact that the Xiaomi Mi Mix updates to Android Nougat is not really surprising. Not only because of the potential of the device, but also because the company had confirmed such deployment for some time (since December last year). The update to version 7.0 of the Google operating system will be completed on the device sooner or later. The problem, once again, is that there is no official release date, but it seems that its time has come.
Xiaomi Mi Mix: the Android smartphone most appreciated by users in AnTuTu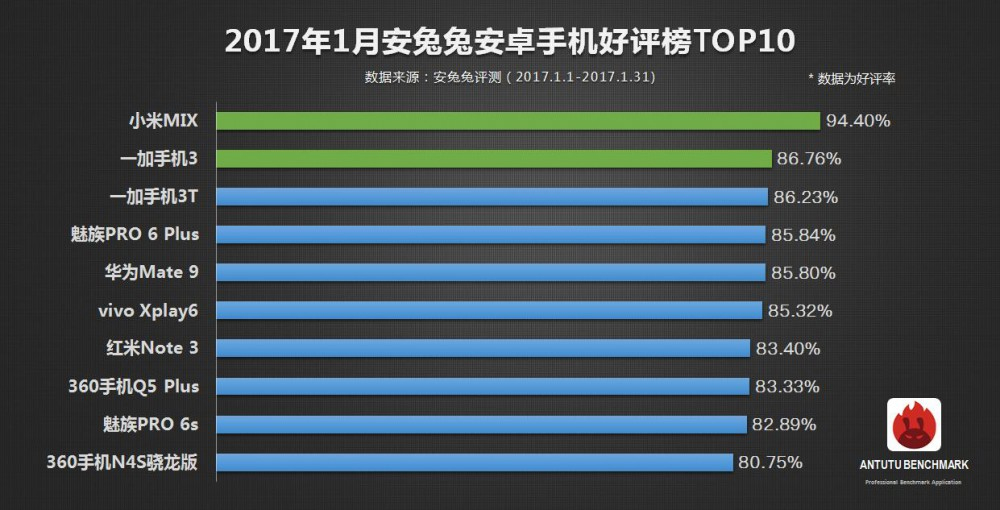 After the end of the Chinese New Year holidays, AnTuTu has returned to work and there is fresh and interesting news. Today has released a new list format, which is intended to measure the level of appreciation of users in terms of their smartphones. At first, the list was started to operate exclusively on the Android landscape, and the first winner is the Xiaomi Mi Mix, at a considerable distance from the second place. The concept of a bezel-less cell phone made in China (or should we say devised, to differentiate) has an average appreciation of 94%. It is followed on the podium, practically on par, for the OnePlus 3 and the OnePlus 3T, with just over 86%. It is interesting to note that among the 20 most popular smartphones only one of them is not Chinese, the Samsung Galaxy S7 Edge, which is in sixteenth position.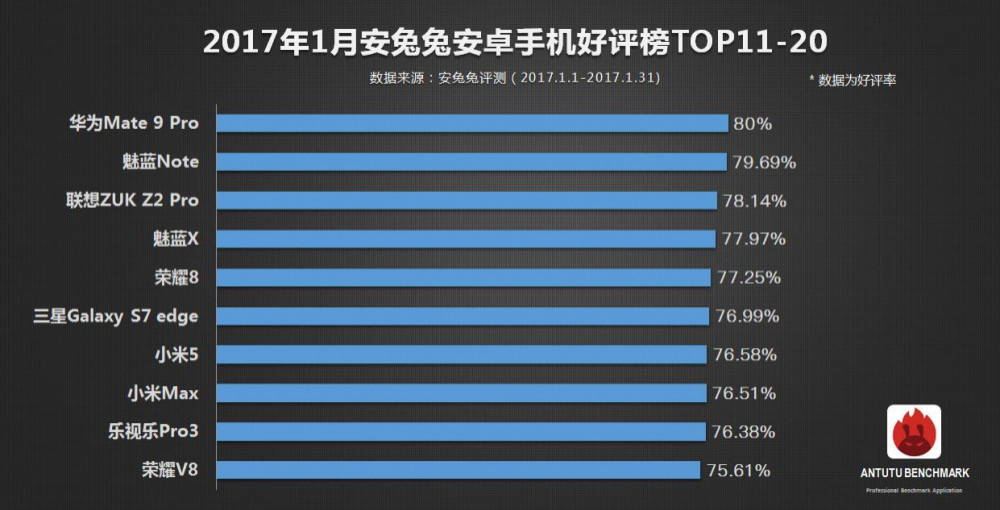 Recall that the Xiaomi Mi Mix is ​​a smartphone produced in limited quantities -less than a month ago reached 100,000 units- and that, precisely for this reason, is difficult to find in the market. This, among other things like the design, supposes an added value for all the users possessors of the most appreciated smartphone of the moment, above the giants, especially outside of China.
Xiaomi Mi Mix about to receive Android Nougat