New month, and with it a new release of security updates to Nexus devices. As usual for several months, Google has not lost (too much) time to release its expected security patches for its devices. Interestingly, it does not seems to have been the usual newsletter published with the list of vulnerabilities resolved; certainly (here is the link to the list) it would be later added. In that link you can also see the downloads list divided by device.
Currently, both the factory image as the OTA with the June patches for Android 6.0.1 Marshmallow have reached to the Pixel C (MXC89H), Nexus 6P (MTC19V), Nexus 5 (MOB30M), Nexus 5X (MTC19V), Nexus 6 (MMB30J, MOB30M), Nexus 7 2013 (MOB30M, MMB30J), Nexus 9 (MOB30M) and Nexus Player (MOB30M), while others will have to wait implementations from OEMs like LG, HTC and Samsung, which each month are given faster and faster. To download and install the update, which in some cases can also improve overall performance through improvements without notice, can be done directly from the device.
In any case, not until notification telling that the update is available, before that this is not possible. Therefore, those who do not want to wait, they can continue anyway with manual installation through factory image that requires special requirements such as the presence of the respective drivers of your device installed on the PC and bootloader fully unlocked. Moreover, it is always advisable to perform a full backup before performing such operations, at least while the packages via OTA have been not released.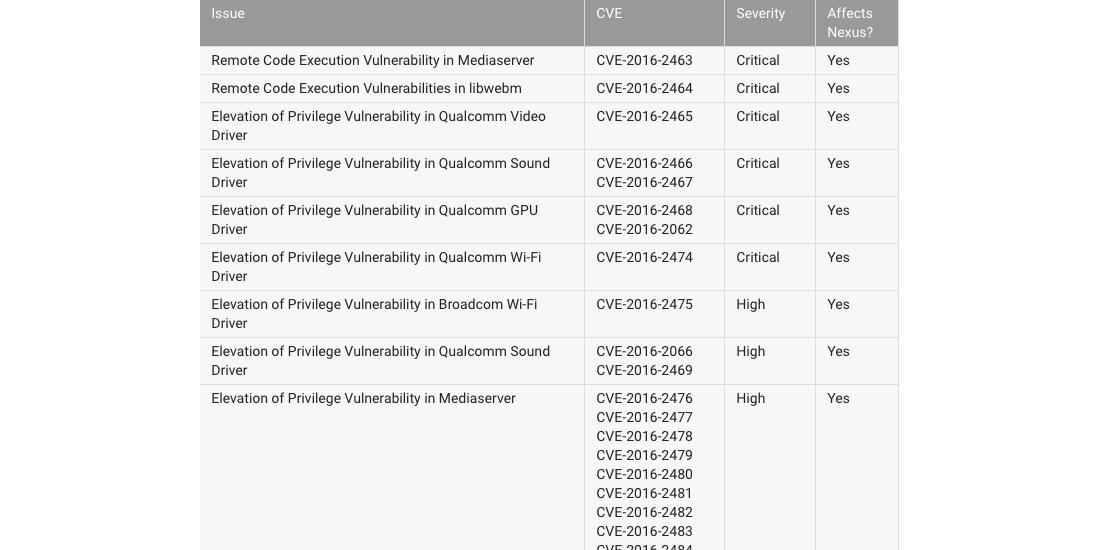 The June security updates are here to Nexus devices