A few weeks after the last update to Android Marshmallow, the firmware Concept for Android Marshmallow by Sony is updated again and brings a few new features. The software version is the MOB30G.Z1.3598 and also brings the introduction of security May patches. It includes an update to version 1.3.1 of InTouch and for better management of displacement of the application to SD, it brings the new Xperia Tips application, which goes directly to the Xperia X range.
The application, as explained by the change log, aims to analyze user behavior in order to provide advice on some little tricks and optimizations that can be implemented to improve the user experience. Xperia Tips appears completely empty in this first release, but will start to fill up as soon as the user has used the smartphone enough to be able to draw a profile of it.
Although the firmware for the camera in question improves application performance, no significant changes in the interface are made, but corrects the battery icon that incorrectly showed an error in percentage during charging. The update is being implemented via OTA for users who have joined the test program and other Sony users. Therefore, this update must be notified in the coming days to all users who have a Sony Xperia Z3 Compact and Z3 enrolled in the program.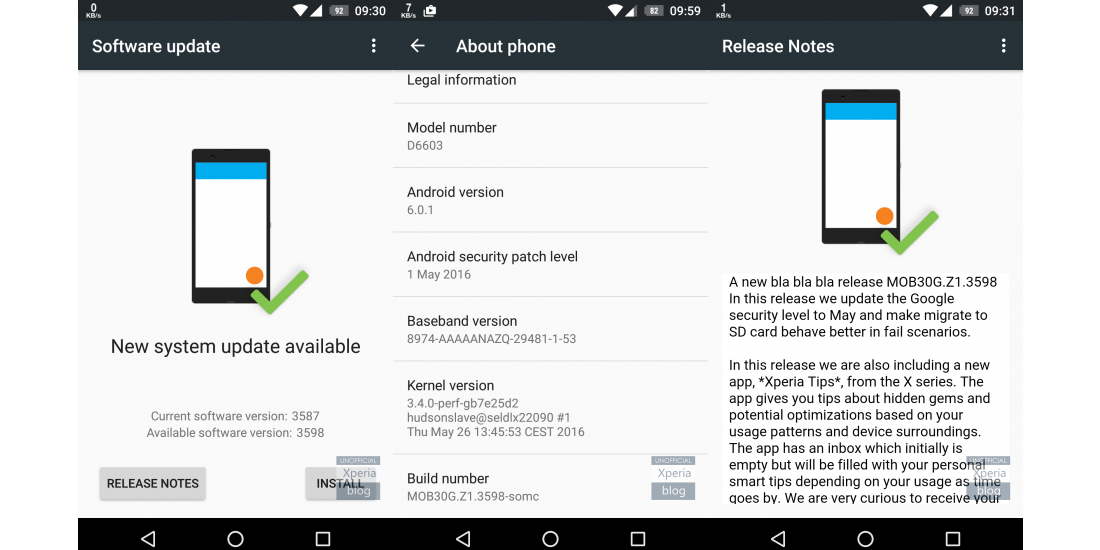 The firmware Concept for Android Marshmallow by Sony is updated and introduces the Xperia Tips app