Given the proximity of the event, little by little we know what we will see during the IFA 2016 held in Berlin, the most anticipated show of the smartphone world after the Mobile World Congress and the Google I/O. So, let's make a list of the most likely developments, and products that arouse more interest. It is not only a list of mobile devices, but also discuss other types of hardware, which aim to give a breakthrough technology that will be displayed during this year's convention. Let's begin.
10. Sony Xperia F8331
Sony will be present at IFA 2016, and because of the many rumors emerged about it, we are fairly confident that the Japanese house can make known the Xperia F8331. This new smartphone, which could also be called Xperia XR will be a device with 5.2 inch screen and Full HD resolution, USB Type-C port, NFC and design Omnibalance. Unfortunately, Sony has not yet confirmed this presentation, but we have heard that on September 1 will be a pre-show conference, so certainly something will be displayed.
9. Samsung Galaxy Note 7

Samsung has already announced and officially unveiled its Galaxy Note 7, but at the IFA 2016 we could put our hands on it. The new high-end phablet has an Exynos 8890 processor, a fantastic double advantage for the 5.7-inch screen and QHD resolution (1440 x 2560), 4 GB of RAM, the new features of the S Pen, complete waterproofing and retina scanners for a safer and faster smartphone release. We are very excited at the idea of ​​getting to know the impressions of the lucky ones who can prove it.
8. Samsung Gear S3 and Gear S3 Classic
In addition to smartphones classics, is also expected that Samsung shows new wearables Gear S3 and Gear S3 Classic at IFA 2016. According to rumors, the new Samsung smartwatch will have circular design as the Gear S2, so if you like the Korean brand and love smartwatches, you should not miss this product.
7. LG V20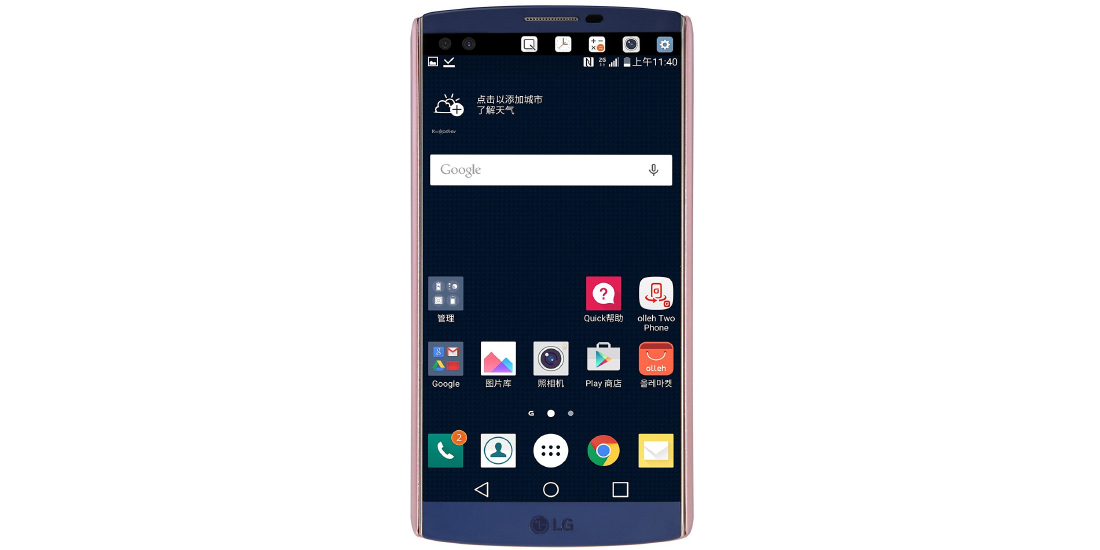 There is nothing wrong with admitting mistakes, right? That is why, after not very lucky sales numbers for the LG G5, has decided to take cover with the new LG V20 to be presented at the IFA 2016. According to some rumors, the device possess a 5.5 inch screen with Full HD resolution, Snapdragon 820 CPU and will be available in two versions depending on the internal memory (32 GB or 64 GB expandable via Micro SD) and RAM (3 GB or 4 GB). The LG V20 will have a 4000 mAh battery and 20-megapixel rear camera along with a front camera of 8 megapixels. The icing on the cake: the native operating system will be Android 7.0 Nougat.
6. Lenovo
It is still unclear what has Lenovo in mind for the IFA 2016, but from what you can see in a video recently uploaded to its YouTube channel the lineup this year include a list of products ranging from laptops, super capacitive keyboards and small innovations that literally resurrected the old creations of the company. We leave the link to the video so you can make up your mind.
5. Acer
Acer follows the example of Lenovo and has been very cryptic in its ads, but we know that it will give us more information in a pre-conference to the fair, on August 31, to be exact. We are waiting to see, perhaps, the successor to the Acer Chromebook R 11 or maybe some virtual reality viewer. Only time will tell what we see.
4. Virtual Reality

2016 will be the year of virtual reality. Many manufacturers are trying to present their own virtual reality glasses and we are confident that will see the work of the creations of Sony, Microsoft and HTC. With the launch of new graphics cards that can give excellent performance in virtual reality with the announcement of more powerful consoles, we have the feeling that the IFA 2016 will see people using virtual reality goggles and hopefully also headphones, soon we will be able to use ourselves comfortably in our homes.
3. Asus
The IFA 2016 will also feature Asus with a pre-conference to the fair to be held on August 31. The company gives no clue about what might be shown at the event, but the fact that it will announce incredible news give us hope and we imagine, perhaps, the introduction of a new ZenWatch or a new generation of ZenFone, as happened last year.
2. Huawei
At IFA 2016, Huawei could introduce the new Huawei Mate 9, a phablet with a 5.9 inch screen and dual rear camera. Unfortunately we do not have many details about this great device, but for some recent tweets of the company, it is expected to be shown in Berlin as something very big and very powerful.
1. Other innovations

We know that being visionaries of technology can lead to the border of eccentricity, but at IFA 2015, the first professional 3D printers were presented and today we haved printers capable of printing an edible pizza. On the web we can read the forums and some talk about real androids robots for the fair this year or cars that can be driven alone (project on what Nvidia is working at this time), so the most anticipated of this news is innovation in itself. The whole world is waiting for the arrival of an innovative product that really change the lives of people, not just how fun. We hope to be satisfied with the outcome of the products displayed at the event this year.
The 10 most anticipated news of the IFA 2016 in Berlin