And it will surely become the most popular mobile game developed by Nintendo (maybe with the exception of Pokémon GO). Super Mario Run is still exclusive for iOS, but from now on there already exists the testimony of its future appearance in smartphones and tablets with Android operating system. The official publication has been confirmed on the Google Play Store platform, where users will still have to wait a few days (or hours) more to get to know the official availability date. An authentic and unexpected gift from Nintendo to finish the year 2016. But we repeat: there is still a prerequisite for its release that, at this point, should not be delayed much.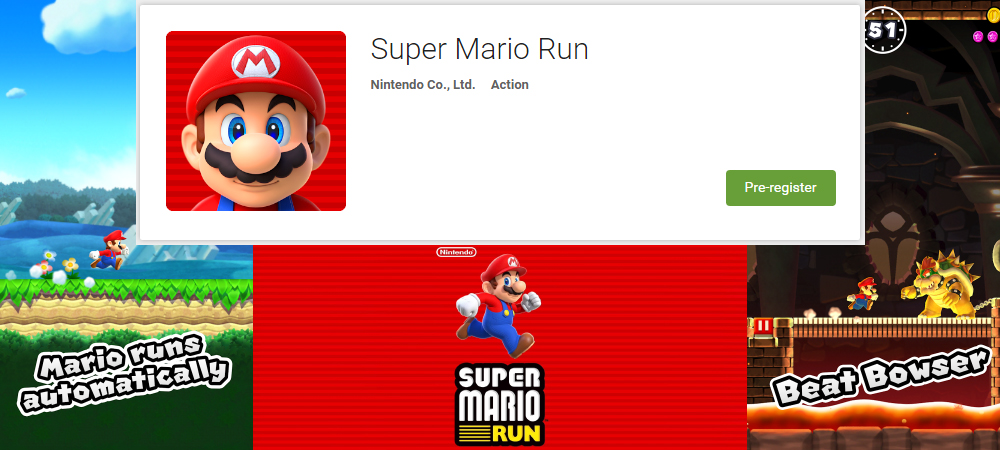 As we all know by now, Super Mario Run is still not available for Android, but only for iPhone and iPad since last December 15. The launch has meant an explosion with millions and millions of downloads, but also purchases (since the app, after 3 levels, requires a fee at a not very modest cost of $ 10). However, all this good news for the Japanese company, also translated into great regret for Android users who literally were relegated to a hypothetical and imprecise date of 2017, to have the application available in the Play Store.
However, something is moving in the interiors of Nintendo, because at this time, the official page of the game Super Mario Run has appeared in the Play Store. And it is not a fake or a tarot game, as they have been seen quite a few times in recent weeks. Developers have already made the game available to users for download, and anyone with an Android device can make a pre-registration to receive, as soon as it is available (by clicking on the green button), notification in the email of the expected video game to download and start playing with Mario.
Super Mario Run available for Android from today in the Play Store