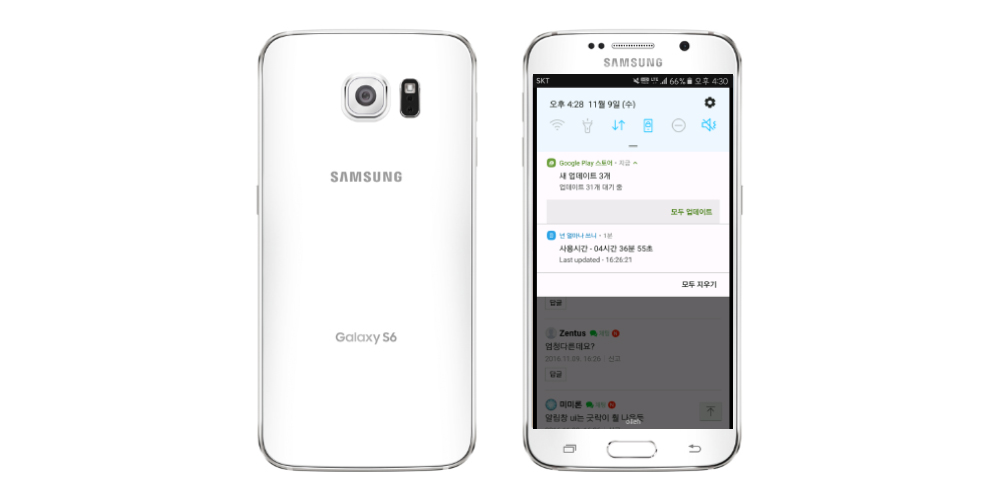 Samsung has not forgotten the Galaxy S6 line, despite the importance of its successor as a point of reference in its catalog for the Christmas period (probably because the great turning point in the brand was produced by the Galaxy S6, accompanied by Galaxy S6 Edge).
In recent days, Samsung has begun testing the beta version of the Android 7.0 Nougat firmware, thus offering a newer version of the operating system for the owners of this smartphone. According to the information collected by SamMobile, the firmware has just begun testing, and therefore will not be made public until early 2017 (as soon). You should also see what kind of policy the Korean company sets for its updates, as the update (to the same version of Android) has finally begun for the Galaxy S7 and S7 Edge.
The version of Android Nougat customized by Samsung, should add an optimization of the system resources, the ability to change the screen resolution to save battery and partial redesign of the graphical interface (all this of the changes added after the update In the Galaxy S7). There will also be a new menu for the most used functions during the day, such as Wi-Fi, GPS and so on. In fact, according to the latest rumors, it seems that Samsung has begun to work on two different versions. The first version has the build number XXS5DPK7 and should come to fruition, in theory, during the first months of 2017 (update via OTA); the second version still has no known name, but it is obvious that it will arrive just after the S7 and S7 Edge have received their final update.
For the moment, we do not know if all the news commented will appear in a public beta or directly in the final stable version; Ffrom the point of view of hardware, the Galaxy S6 remain an extremely current cell phone and able to support all the features offered by Nougat (which is supposed to, if it works on the S7, work on the S6). In addition, updating to the latest version of TouchWiz, would allow Samsung to create greater uniformity and consistency at the top of its range of products, despite belonging to different generations.
Samsung works on Android Nougat for Galaxy S6 and S6 Edge