Samsung has always put a large number of variants of the same model on sale, especially in the tablet market, where devices produced by the South Korean company have different screen sizes depending on the price.
Samsung Galaxy Tab 4 Advanced
The latest tablet has recently appeared in GFXBench with the codename SM-T536, and would be the Samsung Galaxy Tab 4 Advanced, a tablet with 10.1-inch diagonal screen. Although the South Korean manufacturer has not yet published any official information about it, thanks to the cited unified cross-platform 3D graphics benchmark database, we can know some of the features of this new tablet, and the release date should not be too far in time.
In addition to the 10.1-inch screen with a resolution of 1280 x 800 pixels, the Samsung Galaxy Tab 4 Advanced could use an octa-core CPU supported by 2 GB of RAM and 32 GB of internal memory, expandable via microSD card. The photographic section includes a 5 megapixel sensor in the rear and a 2 megapixel front camera. The presence of Android 6.0.1 Marshmallow aboard the new tablet is the most interesting part, because still neither a possible sale price or a specific date is known. Therefore, we should just wait for news to appear in the coming weeks.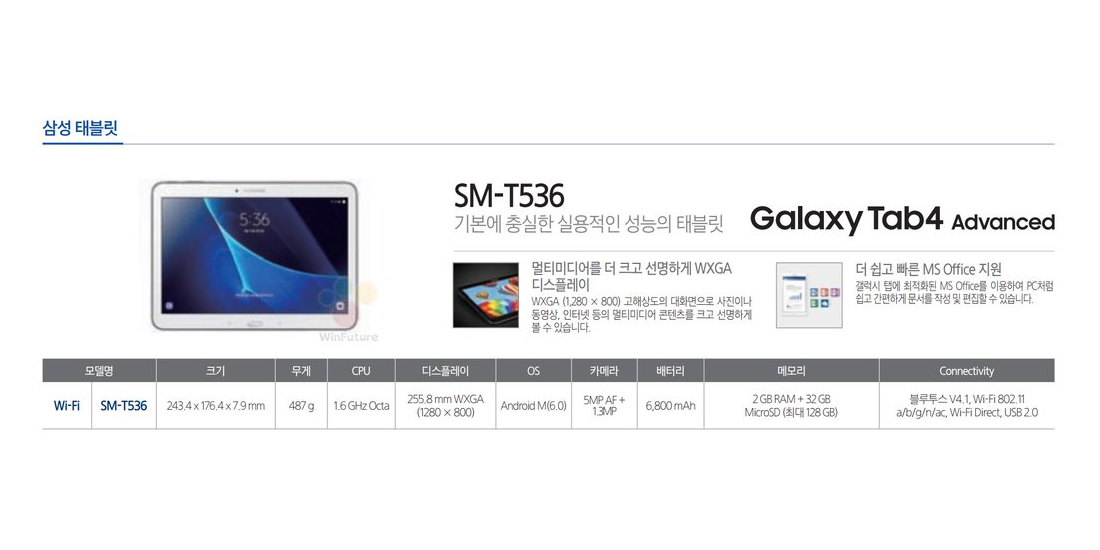 Samsung Galaxy Tab S3 8.0
Moreover, more and more users prefer to have smartphones easily convertible to hybrid devices, rather than remain anchored in classical tablets that seem to have run out of new ideas, so now the industry is to deeply renewed to meet the needs of consumers, so Samsung has decided to give another chance to the Galaxy Tab 2, developing a new version with specifications similar to those of its predecessor, except for the operating system on board and a new line of Snapdragon processor.
The name of the new tablet is Samsung Galaxy Tab S3 8.0, and as its name suggests, will be a device with an 8-inch screen, following the specifications of the Tab 2. Given this detail for technical specifications, also it includes a resolution of 2048 x 1536 pixels, 3 GB of RAM and 32 GB of internal storage and built-in 4000 mAh battery.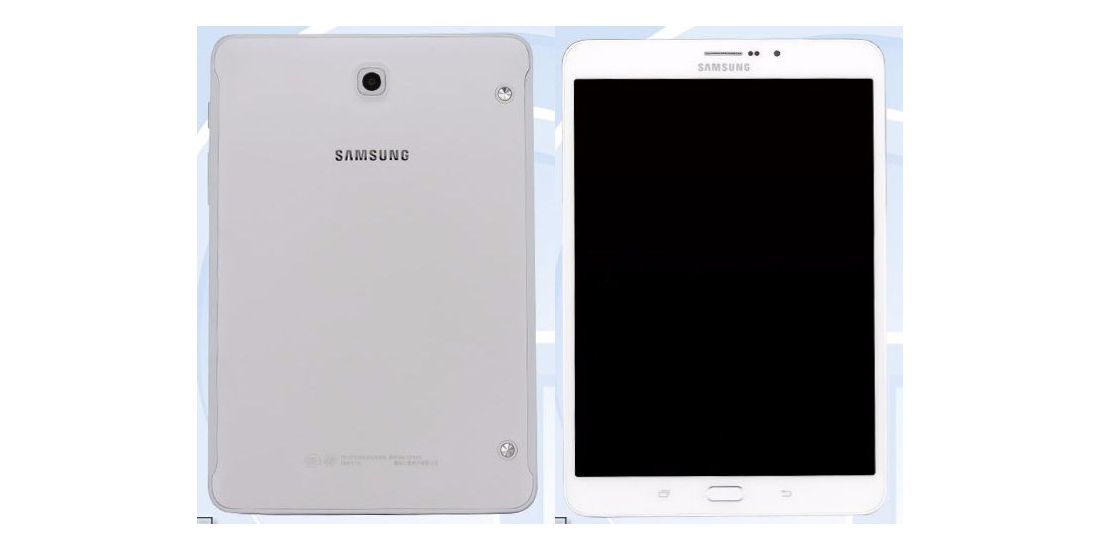 Samsung Galaxy Tab 4 Advanced seen in GFXBench