For a few days there has been talk of a possible return to the market of the Samsung Galaxy Note 7 and today seems to be a confirmation (unofficialy) about it. Thanks to the presence of several reconditioned units and returned to the factory conditions, there are now supposed images of these specimens that could reach the shelves in the coming months, with some changes that ensure the most basic against explosions. The image that captures that device, identifies it by the code SM-N935 and is accompanied by Android 7.0 Nougat. As previously rumored, on the other hand, the actual capacity of the battery should be 3200 mAh, smaller than the original amount. Precautions more than obvious, we suppose.
Samsung Galaxy Note 7, farewell to the problematic battery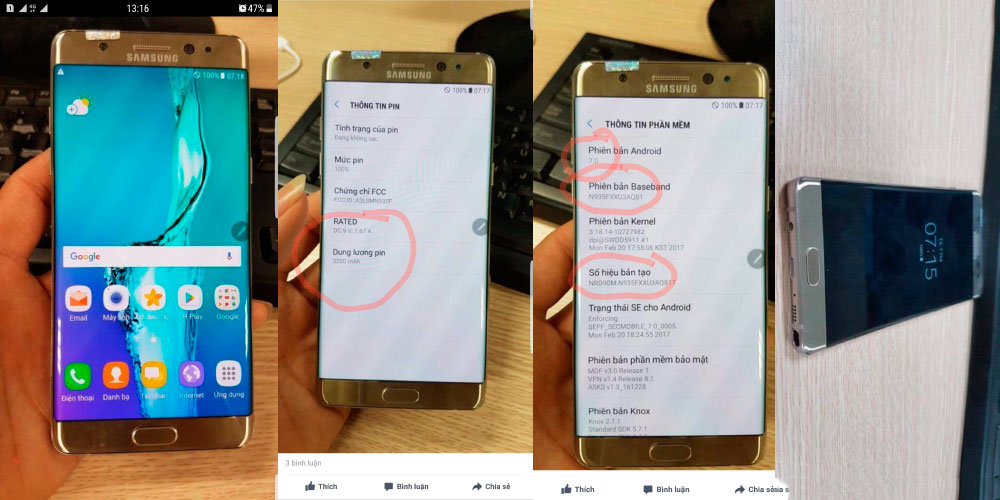 Since the crucial element of the refurbished Galaxy Note 7 is the battery change, with a lower amperage (combined with a smaller size), this phablet should be free of the disadvantages that last fall required the removal of the market of millions of smartphones. A disadvantage removed, or a problem less, could mean the intention of the Korean manufacturer to propose a refurbished phone for a much safer use.
Regarding the markets where this material can be enjoyed, Samsung's latest great phablet (and its great fiasco derived from the explosions) could be bought in selected countries, such as Vietnam, India and other neighboring countries (both geographically and in general purchasing power). There will be where the Galaxy Note 7 will be produced, controlled and offered. And if the rumors were confirmed, no doubt we can forget to get our hands on a Galaxy Note 7, at least in Europe.
So, we are still waiting to know in what price range this old top of the range that never had time to be young. Now that it has become official the Samsung Galaxy S8, the fact is that for many users this phablet will not seem so interesting, although it should be considered once again after checking the final retail price.