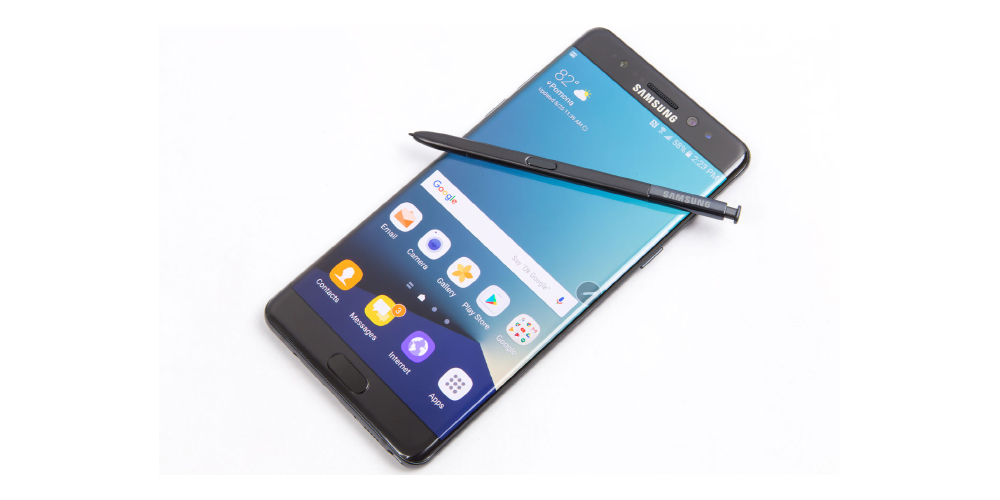 Several international media have reported in recent weeks about that Samsung was considering ending the Note brand after the case that ended with the recall of the Galaxy Note 7 market by the explosion of batteries. But it will not be like this: Samsung has officially confirmed the Galaxy Note 8 and already works on it.
As part of the plan to withdraw 100% of the Galaxy Note 7 sold, Samsung announced a program that offers to those who bought the Galaxy Note 7 in South Korea the option to replace their cell phone with a Samsung Galaxy S7 or Galaxy S7 Edge, with the advantage of being able to upgrade to a Galaxy S8 or Galaxy Note 8 next year. The change will not be free, but customers will get a discount of up to 50% on the price of the Galaxy S7 or Galaxy S7 Edge purchased this year. By unveiling this program, reading between the lines, Samsung has indirectly confirmed that next year will launch the Galaxy Note 8.
But if this is still not enough, we also have the rumors reported by Evan Blass (known as @evleaks on Twitter), according to which Samsung would not have stopped thinking about a successor of Galaxy Note 7 after the famous disaster happened a few months ago. Since Samsung has accustomed its users to two high-end versions, one with a flat screen and one with double edge. According to rumors, with the Galaxy S8 the trend seems to be confirmed, but with a small variation: this time both models can be equipped with screen with edges. The number that identifies Galaxy S7 and S7 Edge models is respectively SM-G930 and SM-G935, and assuming a possible number for the Galaxy S8, it would be natural to think of SM-G940 and SM-G945. However, Evan Blass ensures that Samsung will skip this nomenclature to go directly to SM-G950 and SM-G955.
It is not clear why this choice by Samsung (if this rumor was confirmed). Some people think that skipping a number represents a new beginning, others claim that the number 4 is omitted because in Korea is bad luck, although we found many smartphones with 4 in the name, such as Galaxy Note 4 and Galaxy S4. While we can not fully understand the reason for this leap, @evleaks posted a second tweet in which ensures that Samsung is working on a smartphone called SM-N950. The code suggests that the SM-N950 is the new Note 8, since the previous Note had a very similar nomenclature (SM-N930, SM-N920 and so on). This smartphone could hit the market in the second half of 2017, with the first half covered by Galaxy S8.
Samsung confirms Galaxy Note 8 as its new phablet