Nokia 150, the feature phone of the Finnish company, can now be bought on the European continent. The great symbol of telephony (in its best years) will present an anti-smartphone made of plastic. It is based entirely on the robustness of its design, the extreme duration of the battery, and the physical keys. It will go on sale for € 39.99 in stores (although online you can buy it more expensive or cheap depending on the shipping cost).
The new Nokia 150 will also be distributed in dual SIM version, and has a decidedly retro design that contrasts with the high technology of the latest iPhone or Galaxy S7. It is not only made of plastic; it is also equipped with a non-touch 2.4-inch QVGA display, does not offer LTE connectivity, Wi-Fi or applications, because Nokia's new low-cost cell phone will allow users to make and receive calls, send and receive text messages and little else. The network on which it works, in fact, is the forgotten GSM 900 and 1800 MHz, which will still allow you to make calls anywhere without the worry of having more or less network for data connection.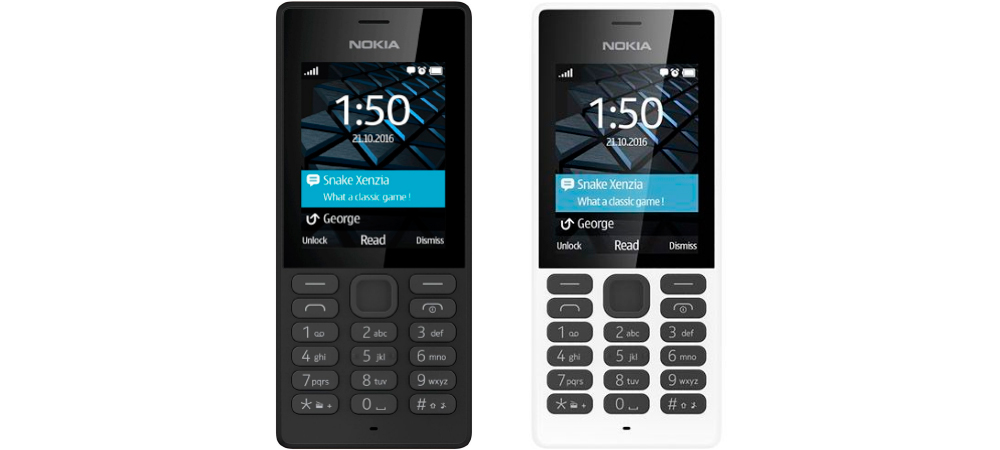 And then there's the battery. 31 days standby time, 22 hours continuous talk time, and all in a battery of only 1,020 mAh, about a third of the power offered by today's smartphones. The goal is clear: to conquer the nostalgic user by offering essentially the availability at a very low price and ensuring a long life, with a wide battery life that makes forget the problem of thousands of owners of smartphones around the world.
The Nokia 150 is undoubtedly a true anti-smartphone in every way, and this also comes off its battery life. A dream for today's smartphones, increasingly powerful and yet less and less durable. Finally, it should be remembered that it incorporates a small VGA camera on the back with LED flash, which can be used to take pictures, albeit at a testimonial level, actually.
Nokia already sells the 150, the anti-smartphone of 40 euros