After more than a year of speculation, rumors, leaks and denials, Nintendo has finally unveiled its next console, Nintendo Switch, scheduled for March 2017. In a video shown simultaneously around the world, finally we have seen what will be this new game system confirming virtually all known information that came in form of rumors in recent months.
Switch is indeed a versatile game console, based on a pad, a docking station, a classic controller and another that is placed on the sides of the screen to make it even more portable, but can also be separated to be used as a joypad between two players.
At the moment we have not yet met the technical specifications of the console, not if the intro video includes games as new Zelda, Mario, what seems like Skyrim or NBA2K17. We can also assume that the console will use small cartridges and it should be possible to play multiplayer with Nintendo Switch, simply placing one in front of the other consoles (depending on number of users).
On the other hand, it is confirmed the presence of NVIDIA Technology: Nintendo Switch is, in fact, driven by a customized Tegra processor, based on the same architecture as the most powerful graphics cards in the world of NVIDIA Shield. NVIDIA has partnered with Nintendo on creating software that can handle the physical motor, development libraries and all the tools needed to maximize the hardware.
The introductory video message is clear: Nintendo wants us to return to play with our friends, but not only through the network, but also wants to give a gameplay experience that does not stop when we leave home. It seems to be a Wii U a bit more powerful and more or less the same, but with the ability to go out and better ergonomics.
Many details still remaining unanswered yet: the battery life, controller comfort, weight, price, online architecture, if it has a space for users looking to take their games for a walk (instead of playing in a cell phone), and if someone really wants to go with a Nintendo Switch under the arm every time you want to play something. What is certain is that once again, Nintendo has decided to go its own way, and in March we will understand if it takes the the right one. In any case, the trip has begun.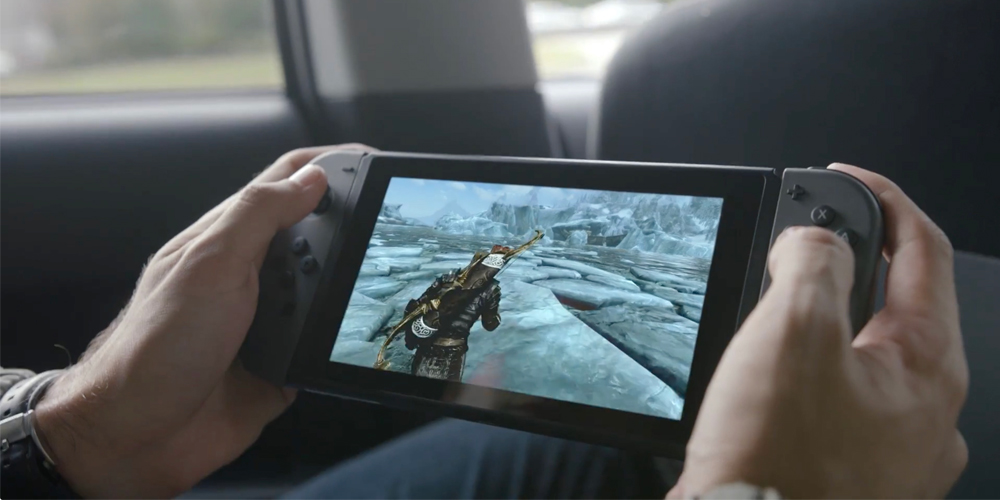 Nintendo's new console is called Switch