Hackers always look for the most hidden places to get to you and all your information, and sometimes that gap can be in sight of all. Using the passion for Minecraft to transmit malware on Android smartphones is an insidious, but also successful plan, as seen today. This has been revealed by ESET (link to the demonstration video), which has identified in the Google Play Store 87 fake mods for the game, because they actually hide malicious code that could affect the operation of the phone. In total, according to the analysis of the computer security company, during the last two months would have fallen into the trap more than 1 million users.
Two types of malware for Android smartphones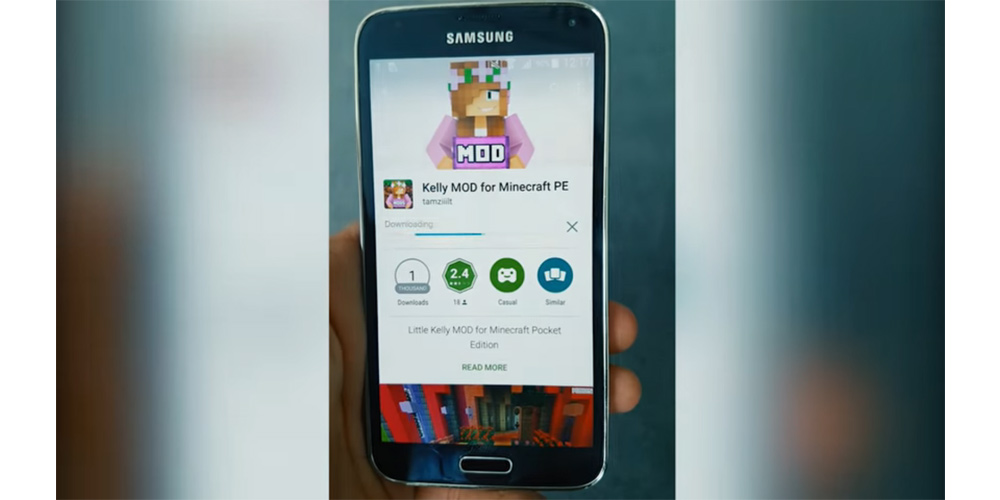 The applications identified by ESET can be divided into two groups: the first, more common but less dangerous, a total of 73 applications very similar to each other and the software has been downloaded by the majority of victims (910 thousand users). Applications in this category immediately show their nature, by opening websites to their interest (almost always fraudulent), which reveals the need to remove it from the device.
The remaining 14 applications have been downloaded by 80 thousand users, but these are certainly more dangerous. In them there is a false button to install the mod in question, which leads to the download of an additional package from outside the Play Store, and therefore are not subject to Google control. By downloading and starting this additional package, the malware finds ways to block operations on the smartphone, with pop-up ads open and downloading additional content from the Internet at will, and then install some other software if necessary.
Recently, Google has wanted to remember that its digital store is becoming a safer place over time, noting that the percentage of malicious applications within it has never been as low as now. However, it is clear that the work to be done is still arduous, especially given the spread of Android in the market, making it a particularly succulent target. Meanwhile, to remove malware from the first group you just have to go to the application management menu and uninstall the applications that contain them. As for the applications of the second group, before you try to uninstall, you must first disable the software permissions as administrator of the device in the security settings.