Although the tablet market saw a steady decline in sales (mostly due to smartphone preference), many smartphone manufacturers continue to invest time and money in the development of such devices, whether they are called Samsung, Asus, Apple or Huawei. Motorola set out to appear in this market for tablets in 2011, and there ended all the efforts. Now, however, Motorola Mobility seems to want to return to this market, as emerged the first information on a tablet that could be launched this year.
That's right: Motorola wants to go deeper into the tablet market once again. There are already some leaked details on the network, interesting features that reveal small details. It seems that market precedents do not intimidate Motorola. Perhaps due to Lenovo's interest, but it seems that the company is preparing a new Android tablet that does not want to leave anyone indifferent.
Motorola tablet with Productivity Mode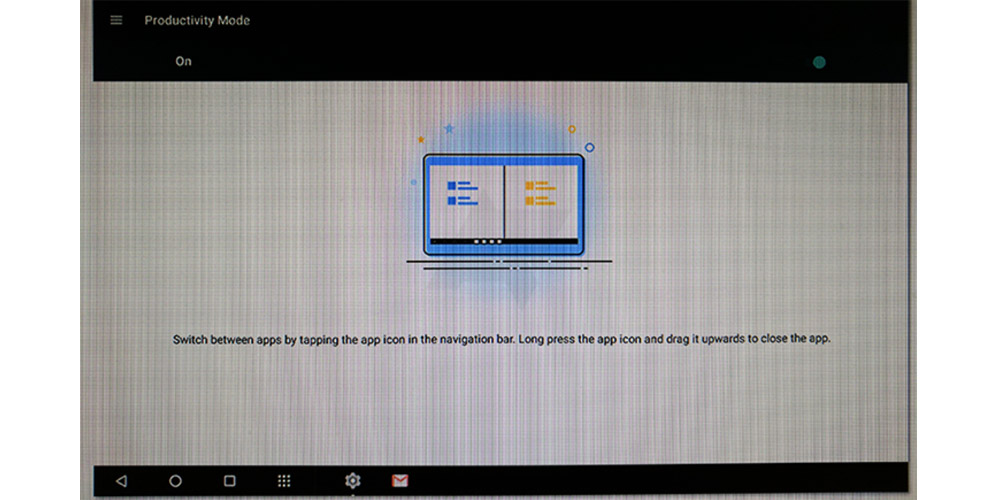 According to the AndroidPolice, Motorola is working on a device that users will be able to use comfortably on the sofa at home during a quiet day. The device will carry Android and will have a high quality appearance. Currently there is little information about the device, but it probably has a screen about 9/10 inches. In fact, the screen capture that leaked into the network reveals one of the functions of the tablet software: Productivity Mode.
This mode, when activated, seems to allow you to switch between applications by touching the icons in the navigation bar. In addition, it also seems that the application can be closed by pressing the icon for a few seconds, or dragging it up. In any case, there is no information on the date and place of the presentation of this new tablet of Motorola. We do not even know the name of the device, nor the market to which the device will be addressed. We will have to wait for new information, and discover this new facet of Motorola that goes back to the world of tablets.