Microsoft announces Skype Lite, a small-sized version of Skype for Android smartphones and tablets. This is a new version of the popular Skype application, obviously lightened to be easy to use and can be installed on all Android smartphones. The app is designed to be usable in India with 2G networks, being able to consume little data and transmit at constant speed.
Thus, Skype Lite bets to become a great alternative to the classic version. To install it, however, you can not download it yet from the Google Play Store, but you must download and then install the APK file from your smartphone. The Skype Lite APK is available via the link. As you will see, unlike the standard version, this weighs only 13 megabytes, so it will be downloaded in a few seconds and will not create compatibility problems on low-performance smartphones.
Skype Lite, simplified app for India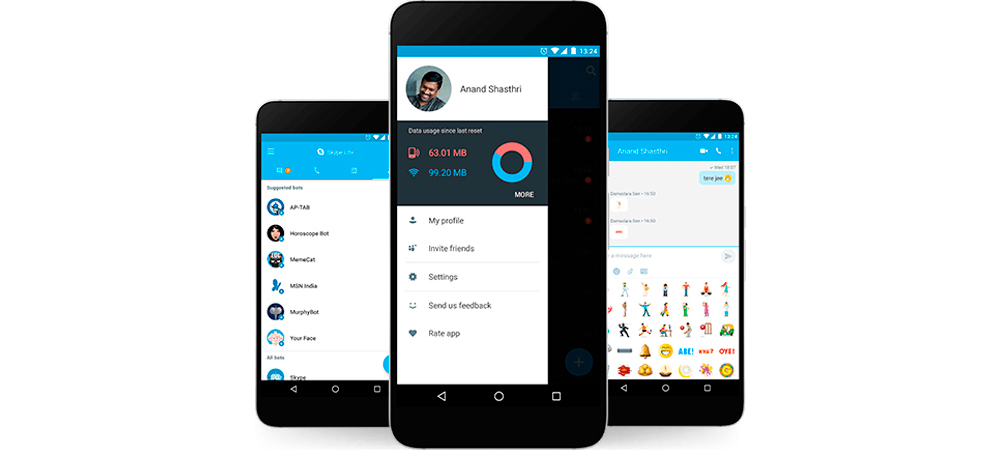 With Skype Lite the user can communicate with their contacts through their smartphone, either through chat or SMS messages. Yes, because the new application, in addition to supporting more than eight languages, is designed to read and respond to SMS messages, in addition to classic chat. It also has a screen to keep an eye on the consumption of data and other interesting variants, although at the moment intended for the Indian market.
The interface is based on the original Skype application, although with simplifications in terms of design, it still has Material Design and standard options except the animated emoji. In addition, the user will also be able to set a darker theme instead of the already classic and default from the app. This option mainly helps users with AMOLED display devices, so it saves from an energetic point of view. To install the application, we remind you that you can download the APK file and install it manually, as it seems that at the moment it is only available directly in the Play Store for India.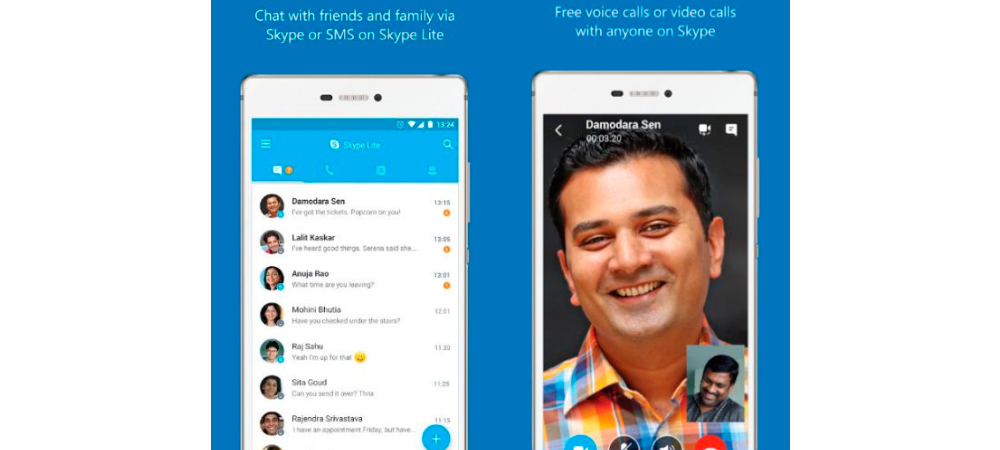 Microsoft announces Skype Lite for Android devices