LG has officially announced a couple of new smartphones: LG X5 and LG X Skin. Contrary to what was previously thought, the X5 is not a variant of the LG G5 with unmodulated design, but rather another mid-range device put on sale by the Korean company.
A few weeks ago, LG registered the name X5, but in doing so not only registered the name with a logo, but also was represented with a large X on the left, flanked by the number five in the bottom right corner. A quick interpretation of this brand is that the X represent a special lineup, while the number indicates the specific model. All this has led to assume that the LG X5 is not the only "X" smartphone , but we should expect more in the coming months.
However, the X series is not new for LG, as the manufacturer released smartphones X Cam and X Screen earlier this year in Barcelona during the MCW 2016. As for the X series smartphones, if followed by a number in the name, as the X5, perhaps they can be part of another series, but always linked to the lineup X. but LG has not submitted one but two new cell-phones from X-series: the LG X5 and LG X Skin. Both models share many specifications and are quite similar, except for the size and capacity of the battery.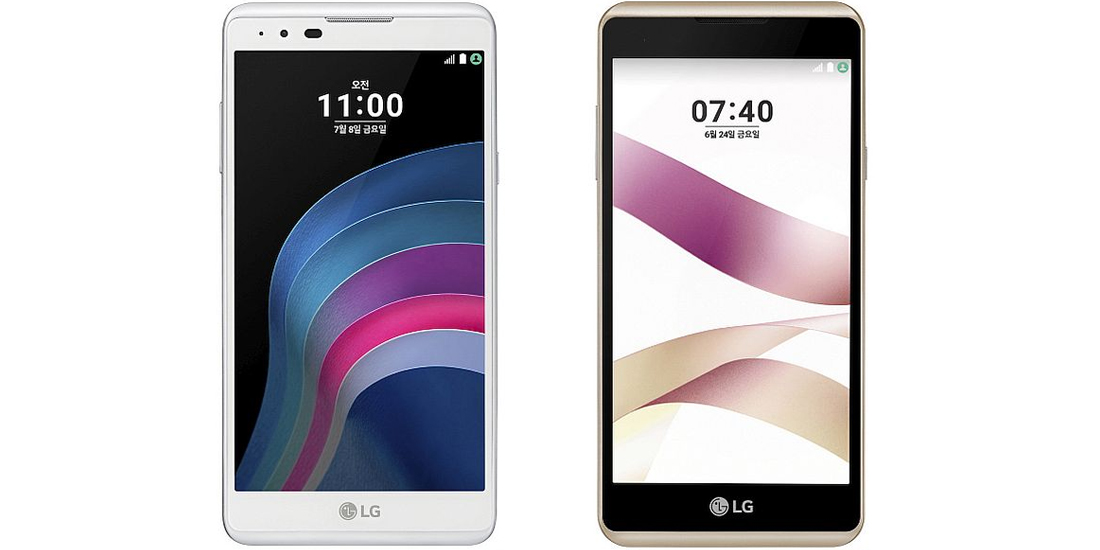 LG X5
By paying attention to the specs, we find that the LG X5 is a smartphone built around a 5.5-inch screen with an HD resolution of 720p. It is a slim phone, around 7.2 mm, and weighs 133 g, all accompanied by a battery of 2800 mAh. In addition, the LG X5 is powered by a quad-core processor operating at a clock frequency of up to 1.3 GHz, backed by 2 GB of RAM and 16 GB of internal memory, expandable through the microSD card slot.
The LG X5 incorporates a main 13 megapixel rear camera capable of recording video in Full HD and 1080p, while in the front it has a secondary camera with a 5 megapixel sensor for selfies. Moreover, we know that the X5 includes the Android 6.0 Marshmallow operating system and it costs about 150 euros.
LG X Skin
The LG X Skin is a smaller smartphone, which features a 5-inch screen, measures 6.9 mm thick and weighs 122 g. This other phone is accompanied by a battery of 2100 mAh and quad-core processor with clock frequency up to 1.3 GHz, with 1.5 GB of RAM.
Moreover, the LG X Skin offers similar features, but somewhat smaller, with a main rear camera of 8 megapixels and video recording at 1080p FullHD support, while on the front we find a secondary camera with a 5 megapixel sensor for selfies. Despite which, the LG X Skin costs about 180 euros.
LG releases the mid-range smartphones X5 and X Skin with Android Marshmallow