This morning Huawei has released a teaser of a new smartwatch called Honor S1. The device will be the first of young and low-cost line developed by the Chinese company to use Android Wear. In the past it was assumed that Huawei would have opted for the Tizen operating system, such as Samsung, but probably this novelty will be present in other smartwatches. The presentation of the smartwatch would have been organized for October 18, the day chosen by Huawei also to unveil the smartphone Honor 6X.
As for the technical characteristics of Honor S1, it has a circular screen AMOLED with 1.4 inches (resolutions of 400 x 400 pixels), 512 MB of RAM, 4 GB of internal memory and 300 mAh of battery. At the moment there is no information about the processor, price or design of the device. The only certainty is that will be presented on October 18, so that day will know all the details of the first smartwatch of Honor line.
Event that also will release the smartphone Honor 6X. It was quite some time ago, in 2014, when a TENAA document revealed that the Chinese brand Huawei was working on a phone called Honor 6X, a variant of Honor 6 with three cameras, and after a long time gone, today we learned that it is finally ready, including a dual rear 8-megapixel camera, perhaps capable of recording at 3D.
As for prices and other technical details, unfortunately, in this case too, we have to wait exactly one week to officially unveil both devices, or possibly more rumors will surely arise in the coming days. For a long time it has been rumored on the possibility of new Honor, Huawei satellite company, which officially enters the market of smartwatches.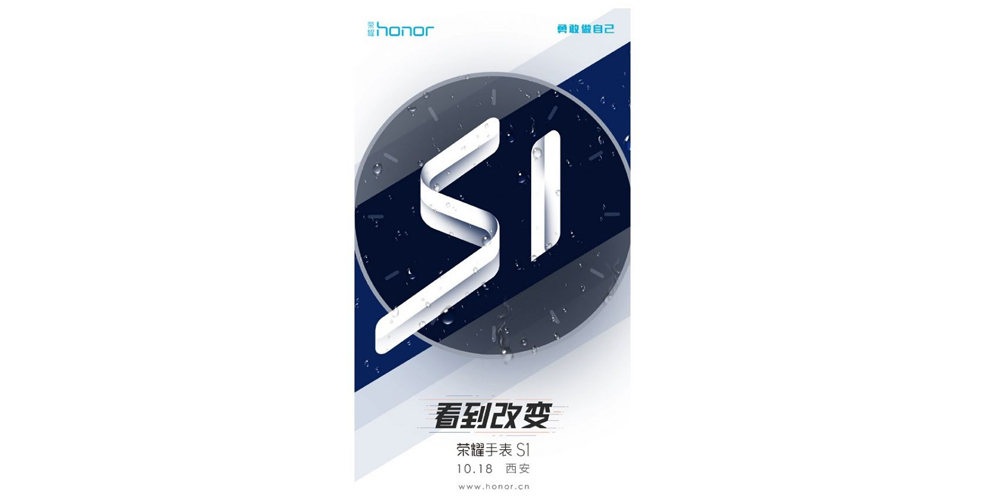 Huawei wants to present the Honor 6X on October 18, along with the Honor S1