A little more than a month away for the official presentation of the Huawei P10, the new top of the range that will inherit the current location of Huawei P9. If the first information on its hardware and software specifications are making this smartphone the dream of fans in favor of the Chinese company, the price could end suddenly with all that enthusiasm. In fact, thanks to a well-known network leaker who may have an early information on the price of the P10, it will be quite expensive. Except for Porsche Design premium products, it seems that the Huawei P10 will be the most expensive smartphone among all the P series that have been released to date.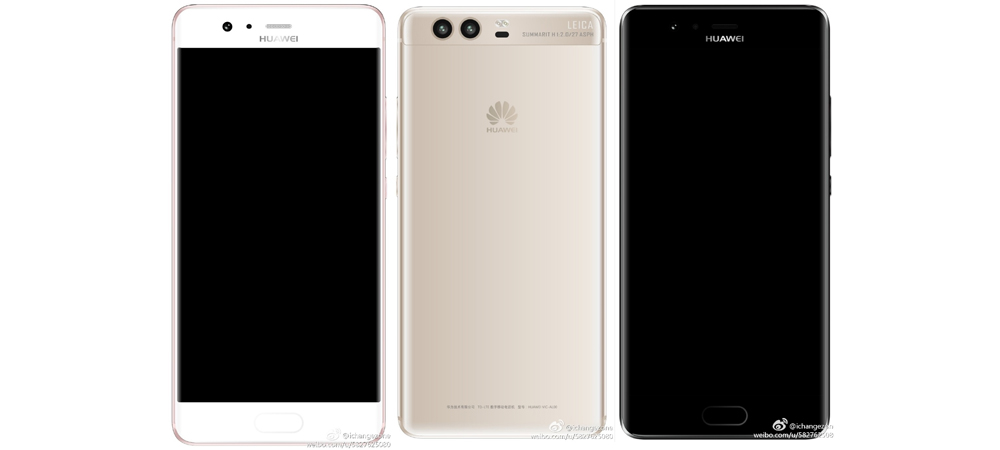 Since the beginning of Huawei, its prices have always been very competitive, fact that, together with the quality of its smartphones and tablets, has led to an increase in sales that has led to the third position in the market, and in some countries to the second. The owners of a Huawei P9 or some of its variants are sure today that their purchase was perfect, and largely due to these two circumstances. The Huawei P10, meanwhile, should officially debut at the famous Mobile World Congress held in Barcelona on 26 February. Despite this, it is reasonable to think that this smartphone will not be on sale until next spring, probably in April.

Rumors tell us that this smartphone will have a 5.2 inch display, and 5.5 inch in the Plus version, with a resolution of 2560 x 1440 pixels (Quad HD). This screen could have a design similar to the one popularized by Samsung; That is, no edges on the sides of the cell phone (although the leaked images would deny this). The processor will be a HiSilicon Kirin 960 octa-core at 2.2 Ghz, with internal memory of 64 or 128 GB, and 8 GB of RAM. Speaking of the photographic section, we would find a main sensor with a 12 megapixel dual camera (Leica), and another front sensor of 8 megapixels. The price of the Plus version should not exceed $ 650. But at the moment not much more is known about the Huawei P10, although in view of the possible price, we hope that the quality indicates a high-end smartphone and, perhaps, a small revolution that assert the cost.
Huawei P10, high-end smartphone at an unexpected price