Huawei has announced a new color, which will go on sale starting tomorrow in China, for the Mate 9. The flagship smartphone of the Asian company will be available in Obsidian Black, and this color is thus added to the already known variants and available in the market for months: Moonlight Silver, Champagne Gold, Space Gray, Mocha Brown and Ceramic White.
Beyond the change in color, no other changes have been made at a technical level, it has nothing different compared to smartphones that are already on the market, which are characterized by an LCD IPS screen of 5.9 inches with Full HD resolution, a Kirin 960 processor with 4 GB of RAM and 64 GB of internal memory, plus a dual rear camera with front aperture with f/1.9 aperture, 1080p video recording, USB Type C, operating system Android 7.0 Nougat (though not out of the box), WiFi and dual band, a battery of 4,000 mAh and many other features.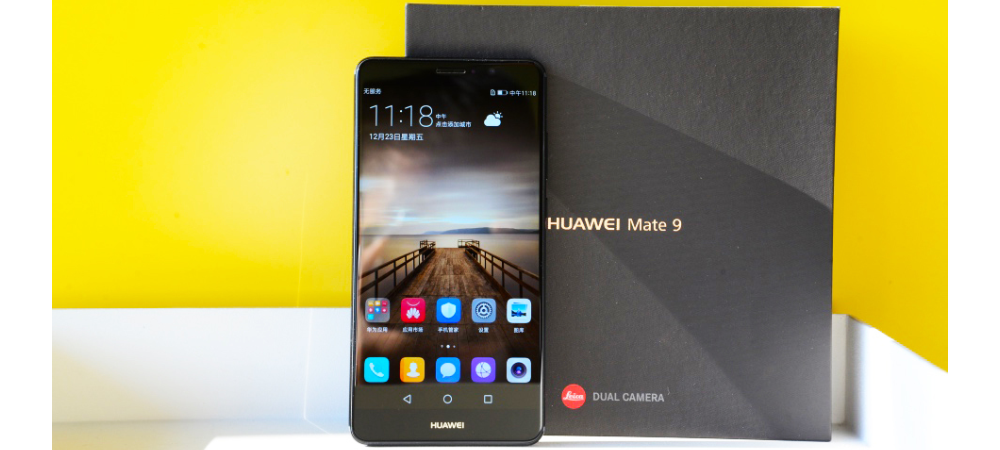 The Huawei Mate 9 is undoubtedly one of the best phablets of this 2016. It is a device not very popular and not even particularly well known by the general public (who knows Huawei especially by the P9 and P9 Lite smartphones, although only to be announced on TV), but has high quality technical specifications. We remember that there is a scheduled update to be launched through OTA for this smarthpone, and you can check availability in the phone Settings menu.
The Christmas period is often characterized by the days dedicated to family visits, but also for all the time spent doing the purchases of these days. It is understandable that Huawei launches a new color with the pretension of obtaining a considerable increase of the sales of this device, a challenge for the market of smartphones, that this year is counting on a clear leader, Samsung Galaxy S7 Edge, and against whom wants to compete the Huawei Mate 9.
Huawei Mate 9 in new color Obsidian Black for sale now