Huawei has announced the availability in Europe of six new devices. These smartphones are Huawei Y3II, Huawei Y5II, Huawei Y6II and Huawei GT3, and also the tablets MediaPad T2 10.0 Pro and 7.0 Pro. Users can choose the product that best suits their needs, with the justification of a summer which begins for many, and with a variety of devices that promote fun and entertainment. To this end, the Chinese company wanted to offer different models to suit every budget.
Huawei Y3II, Y5II and Y6II
The new range "Y" consists of three smartphones with plastic frame and LTE connectivity. The Huawei Y3II has a 4.5-inch screen with a resolution FWVGA (854 x 480 pixels), MediaTek quad-core processor, 1 GB of RAM, 8 GB of storage, cameras of 5 and 2 megapixels and 2100 mAh battery. A LED ring, called Mood Blink, around the rear camera, lights up when you receive calls or notifications. The Huawei Y3II is available in different versions: silver, gray and gold. The sale price is 109 euros.
The Huawei Y5II has a similar hardware, with the exception of the screen (5 inches HD) and the main camera (8 megapixels). Easy Key button lets you quickly launch your favorite applications. This smartphone is on sale in the colors silver, gray and gold at a price of 149 euros. On the other hand, the Huawei Y6II integrates a 5.5-inch HD screen, an octa-core Kirin 620 processor, and two cameras of 13 and 8 megapixels. This model is available in black, white and gold at a price of 219 euros.
Huawei GT3
The Huawei GT3 is a high-end smartphone, because it has a 5.2 inch screen with Full HD resolution (1920 x 1080 pixels), octa-core Kirin 650 processor, 2 GB of RAM, 16 GB of flash memory, camerass of 13 and 8 megapixel, 3000 mAh battery, and a fingerprint reader. The device is available in three colors (silver, gray and gold) at a recommended price of 279 euros.
Huawei MediaPad 10.0 T2 Pro and 7.0 Pro
The two tablets MediaPad T2 are characterized by a design of high performance and good quality hardware. The model with 10.1-inch (1920 x 1200 pixels) integrates an octa-core processor Snapdragon 615, 2 or 3 GB of RAM, 16 or 32 GB of storage, microSD slot, cameras of 8 and 2 megapixels, LTE connectivity and battery of 6660 mAh.
The 7-inch model (1920 x 1080 pixels) shares the same specifications as big brother, with the exception of the main 13-megapixel camera, 4360 mAh battery and fingerprint reader on the right side. Both have Android 5.1 Lollipop on board. Base prices are 299 and 249 euros, respectively.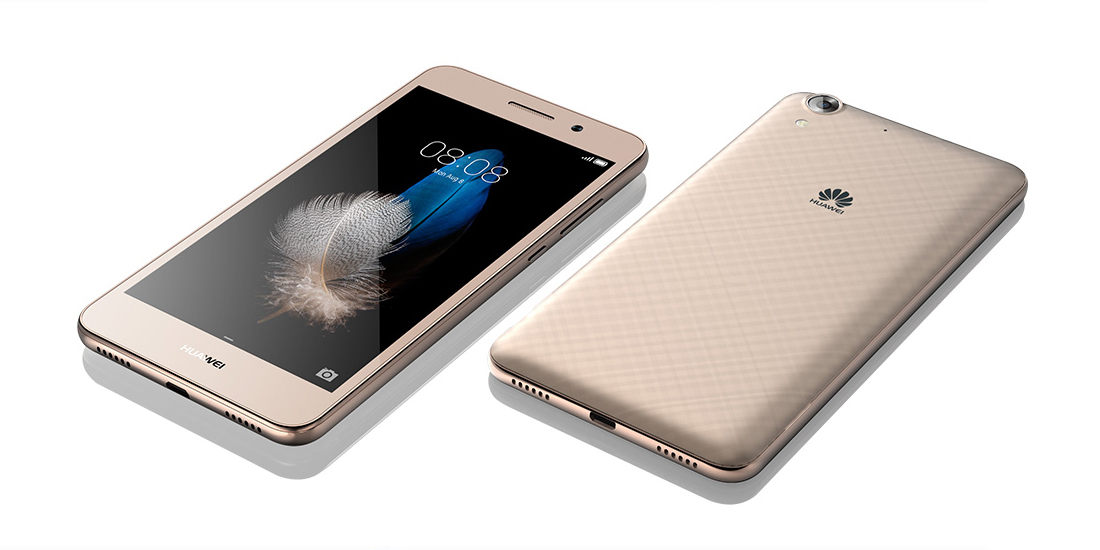 Huawei announced six new Android smartphones